Chinatown Report: This Week in Chinatown
ChinatownVegas.com: Your Source for Chinatown Las Vegas News, Food, Restaurants, Tips, Events, and More!
Hello, Chinatown friends!
Welcome to the latest edition of "This Week in Chinatown," your one-stop shop for all things Chinatown in Las Vegas. In this issue, we'll take you on a journey through the latest events, mouthwatering culinary delights, and fascinating cultural discoveries waiting to be explored in this vibrant and ever-changing neighborhood.
So get ready to embark on an adventure! We can't wait to show you all that Chinatown has to offer.
We are starting from the east and heading west on Spring Mountain Rd
Nightmare on Spring Mountain Returns to Las Vegas for a Spooktacular Fourth Year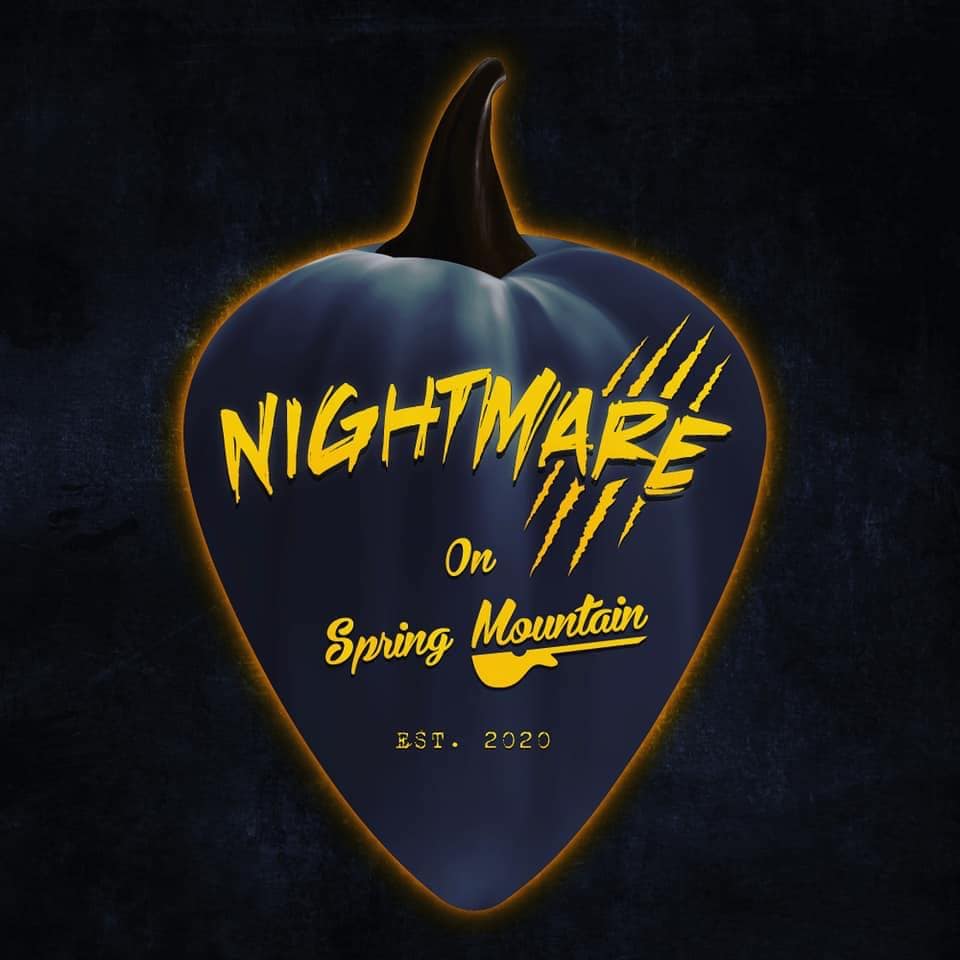 Get ready for a hauntingly good time this fall as the iconic Sand Dollar Lounge transforms into "Nightmare on Spring Mountain" for its spooktacular fourth year. This immersive Halloween pop-up experience promises bone-chilling specialty drinks, live music, and over $10,000 worth of Halloween décor and lighting.
Step into a world of eerie fall-inspired holiday cocktails, chillingly dark décor, and a nostalgic 1980s horror movie ambiance. It's the perfect place to unleash your inner child, no matter your age.
Details:
Hours: Open daily from 4 p.m. to 4 a.m.
Location: Sand Dollar Lounge
Dress Code: Embrace the Halloween spirit and arrive in your most festive attire!
"Nightmare on Spring Mountain" located at 3355 Spring Mountain Rd, Las Vegas, NV 89102. No reservations required – it's first-come, first-served. Don't miss out on this spooktacular adventure! Must be 21+. No Cover Charge.
Update: Exciting New Development at Former Gamer's Paradise Location
Last year, in our October 21 edition of "This Week in Chinatown," we shared the news that Gamer's Paradise, one of Las Vegas's most beloved video game and repair stores, had closed its doors. It was a bittersweet moment for gamers and enthusiasts alike, as we bid farewell to a cherished establishment.
However, we're thrilled to bring you the latest update on this prime location. The space that once housed Gamer's Paradise is about to undergo a sweet transformation!
We've learned that the Sugar Daddy Candy Shop is set to open in this very spot. Get ready for a delightful sugar rush as Sugar Daddy Candy Shop prepares to welcome candy connoisseurs, sweet tooths, and anyone with a love for delectable treats.
Stay tuned for more details as we follow this exciting development in the heart of Las Vegas's Chinatown. Whether you're a fan of nostalgic candies, gourmet sweets, or simply seeking a sugar fix, the Sugar Daddy Candy Shop promises to be a new go-to destination for all things sweet. Don't miss out on the grand opening – your taste buds will thank you!
Mikiya Wagyu Shabu House Update:
Back in March, we shared the news that a new AYCE Wagyu shabu restaurant they would be replacing X-tra Sweet/Meet Fresh dessert space, located next to Tofu Hut. We're excited to confirm that renovations have officially begun!
Mikiya is part of the Chubby Cattle Group, which is also set to open Chubby Cattle Yakiniku just up the street as well as owning the original Chubby Cattle in the Mountain View Plaza on Jones and Spring Mountain.
Mikiya, a Japanese shabu-shabu restaurant located in Temple City, California, is poised to redefine your dining experience. As the first all-you-can-eat (AYCE) wagyu shabu-shabu restaurant in Southern California, Mikiya offers a variety of wagyu beef cuts, as well as other Japanese dishes such as sushi, sashimi, and tempura. It's a culinary journey that promises to transport your taste buds to the heart of Japan.
Chinatown Plaza Stairway Repairs: Ensuring Safety and Accessibility for All Visitors
In a previous report from March, it was noted that the center stairs leading to the second floor of Chinatown Plaza faced structural issues. An important development regarding this issue has now come to light. The Clark County Building Department has taken action by cordoning off the stairway entrances with yellow tape and posting warning placards. These placards specify that entry is restricted to emergency personnel and authorized construction workers and repair personnel.
Thankfully, the left and right side stairs leading to the second floor remain unaffected and are safe for public use. Information received indicates that necessary repairs for the center stairway are currently in progress and will be carried out in a timely manner.
During this period, cooperation and understanding from all visitors are greatly appreciated. Updates on the repair progress will be provided as soon as available, as the safety and convenience of Chinatown Plaza patrons remain a top priority.
Shanghai Plaza Welcomes 'Cutie Designs' with Exciting Grand Opening on the Horizon
We're back with some thrilling updates on the transformation of the former Japanese Lingerie shop in Shanghai Plaza. As we previously reported, changes were afoot, and now we have some exciting developments to share.
A banner has been prominently placed, and a brand-new sign is currently in the works as the store undergoes its remarkable transformation into 'Cutie Designs.' This beloved shop is making a move from its previous location on the second floor of the plaza to this prime spot.
The grand opening of 'Cutie Designs' is just around the corner, scheduled for later this month. We can hardly contain our excitement! While we're eager to spill all the details, we're going to keep you in suspense until next week's column. Stay tuned for more insider info on this exciting addition to Shanghai Plaza!
We can't wait to see what 'Cutie Designs' has in store for us, and we hope you're as thrilled as we are about this upcoming change. Stay tuned for all the juicy details in our next update!
Sunright Tea Studio: Set to Unveil Innovative Tea Experience with Upcoming Soft Opening
In a journey that we've closely followed since our initial report, Sunright Tea Studio is set to mark a significant milestone with its upcoming soft opening. As an establishment that we were the first to report about, our community has eagerly awaited this moment.
The soft opening is scheduled for this Monday, promising an array of innovative and high-quality tea offerings. Hotai Plaza looks forward to embracing this new addition to our vibrant community. Stay tuned for more updates and be sure to visit Sunright Tea Studio as they embark on this exciting journey.
Valley Health Spa Unveils Exciting Rebranding
Valley Health Spa, formerly known as Summer Health Spa, is delighted to announce its rebranding initiative, marking a new chapter in its commitment to wellness. Situated at the Desert Crossing, the spa has undergone this transformation to better serve its patrons.
The name change to Valley Health Spa reflects the spa's dedication to providing a sanctuary of relaxation and well-being for its clients. Conveniently located at the crossroads of Desert Inn Road and Decatur, Valley Health Spa continues to offer the same exceptional services and tranquil ambiance that has garnered it a loyal following.
Valley Health Spa expresses gratitude to its valued clients for their ongoing support and eagerly anticipates welcoming both regulars and newcomers to experience the rejuvenation and serenity that this rebranded establishment has to offer.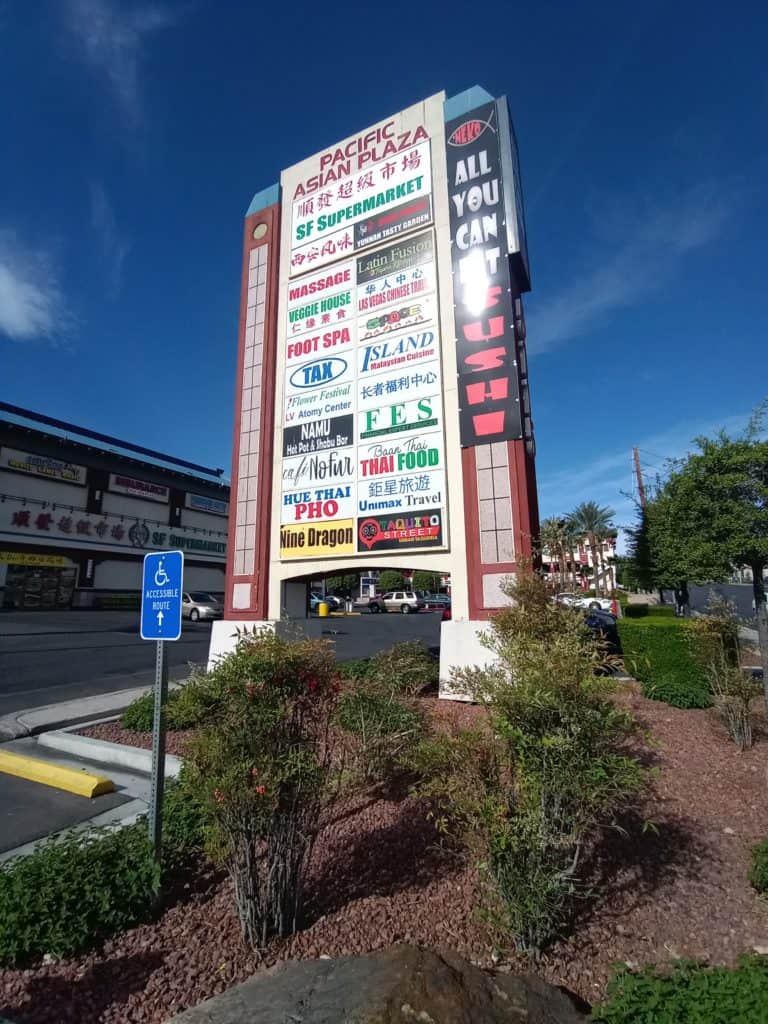 In an Update on Neko Ramen's Arrival: Soft Opening this Weekend at Pacific Asian Plaza
Back in June, we announced that more ramen goodness was heading to Chinatown's Pacific Asian Plaza. Neko Ramen, a sibling establishment to the popular Sushi Neko and Neko Supreme, was gearing up to join the culinary scene. The exciting news is that the ramen shop is now ready for a soft opening this weekend, granting eager diners a sneak peek inside.
Chinatown Bids Farewell to India Pinoy Bar, Will Welcome Rutba Indian Kitchen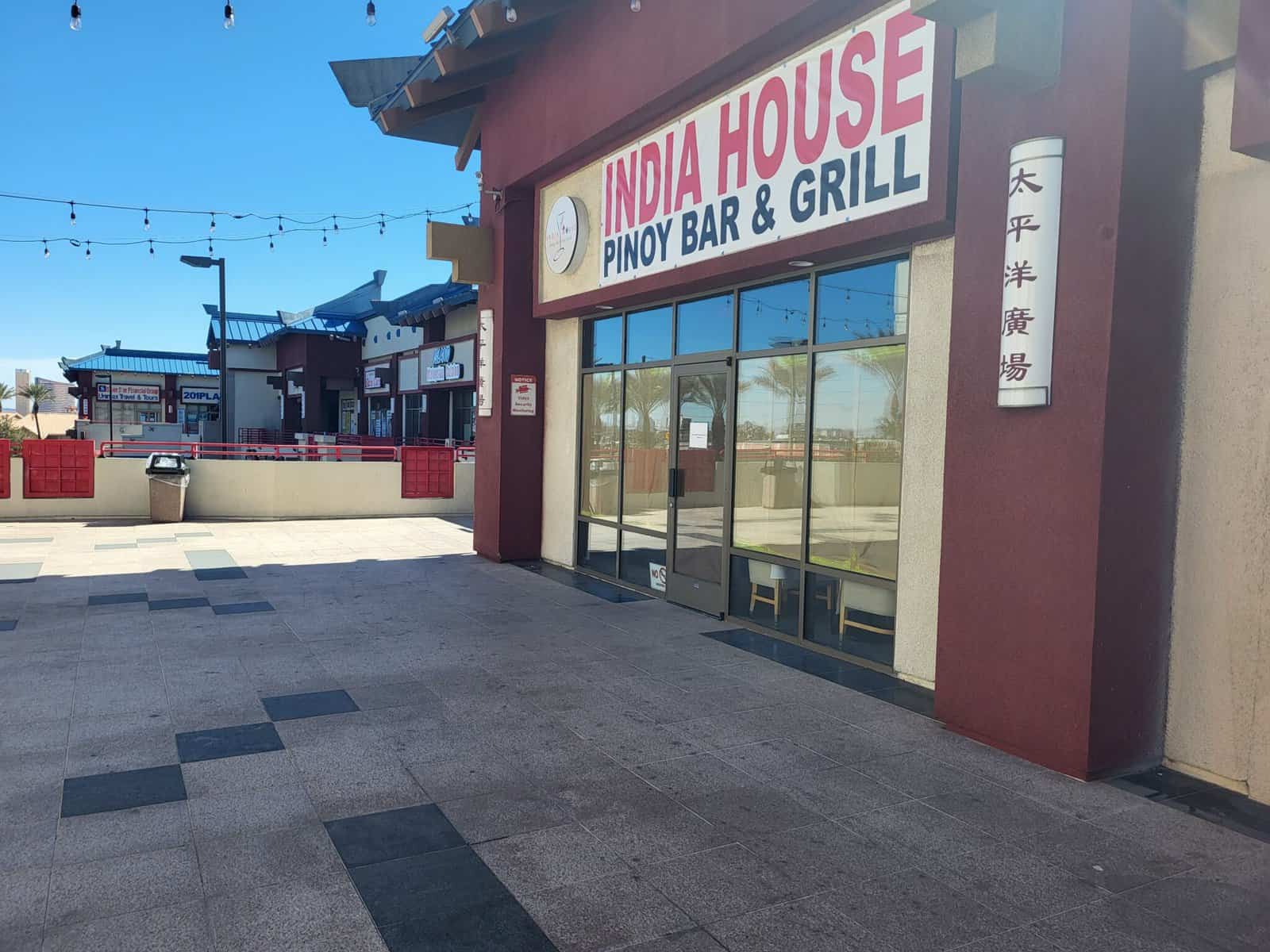 In a bittersweet turn of events, we have some updates about a beloved spot in our vibrant neighborhood. As we reported back in March, India House Pinoy Bar had a grand opening that brought flavors and experiences we won't soon forget. However, it's with mixed emotions that we share the news of their closure.
We want to express our gratitude for the time India Pinoy Bar spent with us, enriching our culinary landscape and bringing diverse tastes to our community. We'll certainly miss their unique offerings and the memories created within their walls.
But, as one chapter closes, another one begins. We're excited to announce that Rutba Indian Kitchen will soon be gracing our neighborhood. With their arrival, we anticipate a fresh burst of Indian flavors and a new dining experience to cherish.
While we bid farewell to India Pinoy Bar, we warmly welcome Rutba Indian Kitchen and look forward to what they will bring to our community. Stay tuned for more details about their opening, and join us in embracing this new chapter in Chinatown's culinary journey
Future Arrival: Cara Plastic Surgery & Laser Center Joins Mountain Point West Business Park Community
Mountain Point West Business Park is thrilled to announce that Cara Plastic Surgery & Laser Center will soon be opening in Suite 106. This center is set to become a part of our thriving community, joining esteemed neighbors such as Hobak Korean BBQ, Chanko Shabu, Gabi Coffee & Bakery, Ramen Hachi, and others.
As they prepare for their grand opening, Mountain Point West Business Park eagerly anticipates the arrival of Cara Plastic Surgery & Laser Center. Keep an eye out for upcoming updates and details about this exciting addition to our cherished community.
Farewell to another unforgettable week in Las Vegas Chinatown!
As we bid adieu to another incredible week, we wish you fond memories of the vibrant moments and unforgettable experiences that make Chinatown so special. We look forward to seeing you again next Friday for another thrilling edition of cherished memories. And always remember, "What Happens in Chinatown, Happens Here."
Until next Friday!