Traditional Chinese Medicine in Chinatown: Chinese Herbs, Shops, and Practitioners
Las Vegas Chinatown is rich with well-stocked herbal medicine shops, acupuncture, and traditional medical centers, similar to those that you would find in most neighborhoods and cities in any Asian country. To some, entering an herb shop for the first time can be overwhelming. In addition to the language barrier, the sights, and scents coming from the glass jars, bins, and drawers that are filled with various dried herbs, flowers, roots, berries, fish maw (魚鰾 or 花膠), can be quite intense.
There are more than 2,000 herbs that are used as medicines, yet that is just one component of Traditional Chinese Medicine. Acupuncture, herbal medicine, diet, movement, and manual therapy are the other components. Confusing? Fear not. We will share some tips that will make your excursions into Chinatown unintimidating and as welcoming as possible. Not only can it improve your health, but your wallet will also love it.  Pricing in Chinatown is significantly less than in traditional  US stores and supermarkets.
So you ask, what are the best herbs to buy in Chinatown?
Let's start with some commonly used herbs used in Traditional Chinese Medicinal (TCM)
Ginseng ​人参​ 
AKA "King of all Herbs"​ Ginseng is the most valued and prized of all Chinese medicinal herbs. Ginseng is usually purchased in a dried form either whole or sliced.  It's one of nature's great anti-oxidant gifts and is revered for its anti-inflammatory properties and how it treats and cures headaches, fever, indigestion, infertility, fights fatigue, and improves symptoms of erectile dysfunction.
Dong Quai​ (Angelica Sinensis​)​当归
​Used for over 1000 years as a spice and tonic as well as medicine. Dong Quai is often referred to as the "female ginseng"​ because of its ability to soothe ​menstrual and menopause problems such as cramping, ​irregular periods,​ inflammation, bloating, and mood changes, Dong Quai also goes by the names Radix Angelica Sinensis, ​Tang-Kui, ​Dang G​ui, ​Chinese angelica root,​ or ​Schisandra.​
Ho Shou Wu 何首烏
Tonifies the blood, kidney, and liver and expels wind from the skin, moistens the intestines, and is used to treat constipation, insomnia, mouth ulcers, back pain, and premature ejaculation
​Huang Qi (​Astragalus​) ​黄芪
Huang Qi is used to cure a common cold and viruses. It's also been known to lower blood sugar levels and has anti-aging and anti-inflammatory effects.
Goji Berries or Wolfberries (枸杞子
Has been used for centuries as an immune booster and combats fatigue, allergies, and enhances the immune system as well as reduces inflammation.
Hawthorn Berries (山楂
Hawthorn Berries have many beneficial uses. They help control high blood pressure and fight high cholesterol.
Licorice (甘草
Strengthens the heart, the spleen, and the lung and is effective in soothing menopausal problems, cough, and bacterial excessive phlegm. Licorice has also proven to be effective in healing stomach ulcers and common stomach issues.
Where to buy the best herbs in Chinatown:
From east to west on Spring Mountain:
T & T Ginseng
A large herbal shop that specializes in TCM herbs, tea, vitamins, snacks, and dried foods such as dried scallops,  abalone, mushroom, shrimp, and fish maw. T & T Ginseng has a very knowledgeable staff on hand. Everything's conveniently labeled in Chinese and English.
Chinatown Plaza | 4115 Spring Mountain Rd E103, Las Vegas, NV, United States, 89102
(702) 368-3898
Hung Thai HTH Ginseng and Asian Grocery
A newcomer to Chinatown, this store has a nice variety of herbs, teas, and groceries. It's located in the busy strip mall with no name that is home to New Asian BBQ, Tiger Sugar, Pho Thanh
5150 Spring Mountain Rd, Las Vegas, NV 89146
(702) 405-0111
Ginseng Plus
Ginseng Plus is a traditional Chinese medicine store located in Las Vegas that offers a wide range of ginseng and herbal products. They specialize in providing high-quality ginseng products, including ginseng extracts made from the root, rootlet, berry, and leaf of Panax quinquefolium (American ginseng) and Panax ginseng (Asian ginseng). These extracts are known for their anti-inflammatory and restorative properties
Ms. Mindy has been in this location for 15+ years and at a different Chinatown location for many years before moving to the Mountain View Plaza. She is very knowledgeable and friendly, but her English is limited. Google Translate is your best friend here. Large selection of premium ginseng and teas, medicinal herbs, as well as tea cups, pots, and tea sets.
Mountain View Plaza | 3400 S Jones Blvd, Las Vegas, NV 89146
(702) 413-7290
Zhong Ginseng & Herb 和参茸行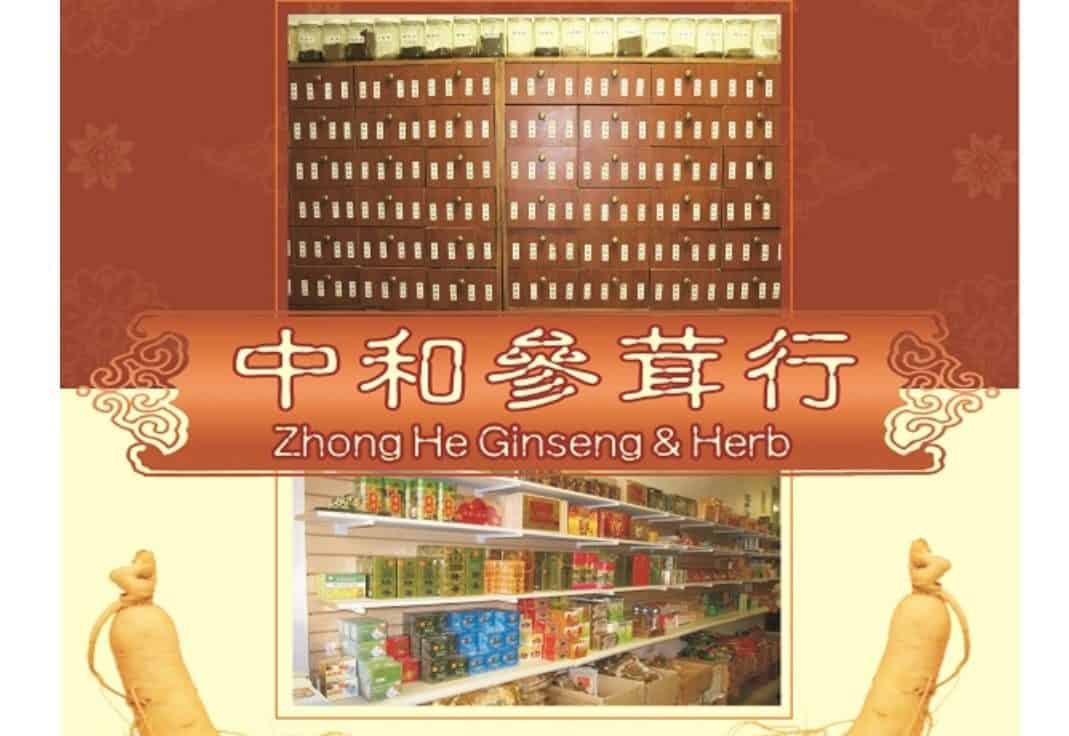 Zhong Ginseng & Herb 和参茸行 is a traditional Chinese medicine store located in Las Vegas, Nevada. The store specializes in providing customers with high-quality ginseng and herbal products based on traditional Chinese medicine principles.
The store offers a wide range of ginseng and herbal supplements that are designed to address a variety of health concerns. They use only the highest quality ingredients sourced from reputable suppliers to ensure that their products are safe and effective.
In addition to their ginseng and herbal supplements, Zhong Ginseng & Herb 和参茸行 also offers acupuncture and other traditional Chinese medicine treatments. Their experienced practitioners are trained in the art of traditional Chinese medicine and work closely with customers to develop personalized treatment plans that address their specific needs.
Overall, Zhong Ginseng & Herb 和参茸行 is a trusted source for anyone looking for natural remedies for their health concerns. Their commitment to providing high-quality products and personalized service has made them a popular destination for anyone interested in traditional Chinese medicine practices.
This shop is located at the northern end of the Spring Mountain Center, at the opposite end of the 168 Market.
Spring Mountain Center | 3417 S Jones Blvd, Las Vegas, NV 89146
(702) 257-8087
Other Traditional Chinese Medicine Sources in Chinatown
First Acu & Herb Clinic
Full-service alternative & holistic clinic using acupuncture and herbs to balance the full body. First Acu & Herb Clinic is led by the President of Nevada Oriental Medicine Association, Dr. Ping Xu, OMD
A&M Plaza 5288 Spring Mountain Rd #250, Las Vegas, NV 89146
(702) 220-4202
JoyHealth Acupuncture & Oriental Medicine Clinic
Led by Dr. Joy who has been an acupuncturist for years. Joy Health AOMC  also specializes in custom-blended herbal detox tinctures.
6376 Spring Mountain Rd #6, Las Vegas, NV 89146
(702) 888-1713