8 Cool Things To Do In Chinatown Vegas
Las Vegas has an amazing Chinatown and there are some things that you can do in this Chinatown that you can't do anywhere else.
Located just a few blocks away from the famous Las Vegas Strip, Las Vegas Chinatown is bustling with tourists and locals alike packing the best restaurants and shops.
While you may not find knock-off designer bags or fake Rolex watches for sale, here is a list of things you probably didn't know you could do in Chinatown Vegas, but could. Or should.
But don't worry – what happens in Chinatown Vegas, stays in Chinatown Vegas.
Parking is very difficult to find. Rideshare is recommended. For Free Ride credits, download the Lyft app and use promo code "Chinatown Vegas".


Things To Do In Chinatown
Shoot a Machine Gun
Fantasize about shooting an AK47? Well, you can live out your inner Rambo and do so at Machine Gun Las Vegas. You choose from an array of packages and can fire all types of assault weapons as well as famous weapons from past world wars, Hollywood movies, and your favorite video games. Open from 9 am to 6 pm, 7 days a week.
3501 Aldebaran Ave
800 757-4668
Visit Floyd Mayweather's Gym
Check out boxing icon Floyd "Money" Mayweather's Boxing Gym. Although hidden on a street that is located behind a popular Chinatown strip mall, it's a popular place for selfies. Visitors to the historic gym often rub elbows or get a glimpse of many of the planet's most famous athletes and celebrities.  
The Mayweather Boxing Club is not open to the general public but you contact them directly at (616) 337-5481 if you would like more information about training or visiting the facility.
4020 Schiff Dr. Las Vegas, NV 89103
606-337-5481
Smoke Weed
Cultivate Dispensary is a recreational and medical cannabis dispensary located in Las Vegas, Nevada. They offer a wide variety of cannabis products, including flowers, edibles, concentrates, and topicals. The dispensary also features a knowledgeable staff that can help customers find the right products to suit their needs. Cultivate Dispensary is committed to providing a safe, welcoming, and educational environment for its customers, and they strive to be a trusted source of quality cannabis products in the Las Vegas area.
Cultivate Dispensary
3615 Spring Mountain Rd
702 778-1173
Relax with Foot Reflexology or a Full Body Massage
After food, what Chinatown Vegas is best known for are its massage spas. Many of the masseuses have been trained in China. While some places seem shady, most are legit. There are over 40+ foot reflexology and full body massage spas in our Chinatown.
Rates start as low as $30 for one hour of foot reflexology. This is basically a full-body chair massage, clothes on with an emphasis on the feet. There are several other massage spas you can explore
Karaoke
Want some steamed snow crab, pork belly, or kimchi fried rice while you Karaoke at 2 am? We understand, who doesn't?  Chinatown Vegas has your back. With over a dozen Karaoke ( or KTV as it's called by the Chinese) in Chinatown, there are no shortages of cool spots to get your Celine Dion or  Wang Leehom on.
There are Chinese, Japanese, Korean, and Filipino Karaoke places to choose from. Our favorite? J Karaoke. A hip, clean place with great Asian food, soju, bottle prices, and service. Open from 6 pm to 5 am 7 days a week. Stop by the Golden Tiki for some delish Dole Whip before or after, they're open 24/7 and don't even have a lock on the door!
J Karaoke Bar
3899 Spring Mountain Rd
702 586-1142
Open from 6 pm to 5 am
Get a Hyper-Realistic Portrait Tattoo
Schedule an appointment with internationally known tattoo artist Robert Pho, founder of Skin Design Tattoo. This tattoo shop is at the beginning part of Chinatown if you're coming from the strip, Spring Mountain Rd/Valley View, and is a destination point for artists and tattoo collectors all over the world.
Skin Design Tattoo
3963 Spring Mountain Rd
702 739-9946
Vent. Smash  & Destroy Everyday Items
Everyone's wanted to do this at some point, right?!?
Described as a theme park for angry adults you choose between a baseball bat or a crowbar as your weapon of choice and indulge in some good 'ole fashioned, hassle-free smashing.  You wear protective gear that they provide and you get to smash things until your heart's content.  You will need to have closed-toed shoes to wreck, but you can leave the cleanup to them. Ah, the things to do in Chinatown!
4090 Schiff Dr
702 405-6407
Eat
Finally, the best thing to do in Chinatown. A foodie's dream comes true. With over 150+ restaurants, including world-class caliber Chengdu Taste, Yun Nan Garden, Raku, Yui,  Chubby Cattle, Lamoon, and non-Asian eateries such as Sparrow & Wolf, and Partage. Watch Xiao Long Bao as it's made by hand from scratch at ShangHai Taste, then walk to an all-you-can-eat hot pot or a revolving sushi restaurant, culinary wise, Las Vegas Chinatown is second to none. 
Since its beginning, Spring Mountain Rd has been bustling. Local industry folks, as well as celebrity and master chefs, have been dining there for years. Then, the late Anthony Bourdain let the secret out when he featured our Chinatown on CNN's hit TV series "Parts Unknown".
Uber culinary expert and celebrity TV host Andrew Zimmern loves Chinatown Vegas too. During one of his frequent visits, he said if you think that only the strip is the hedonistic paradise, it's no longer all that Vegas has to offer. "Go check out Spring Mountain Road and its surrounding neighborhood and tell me differently. I dare you".  he stated confidently.
Well, there you have it. A few cool things to do in Chinatown. Remember, what happens in Chinatown Vegas, stays in Chinatown Vegas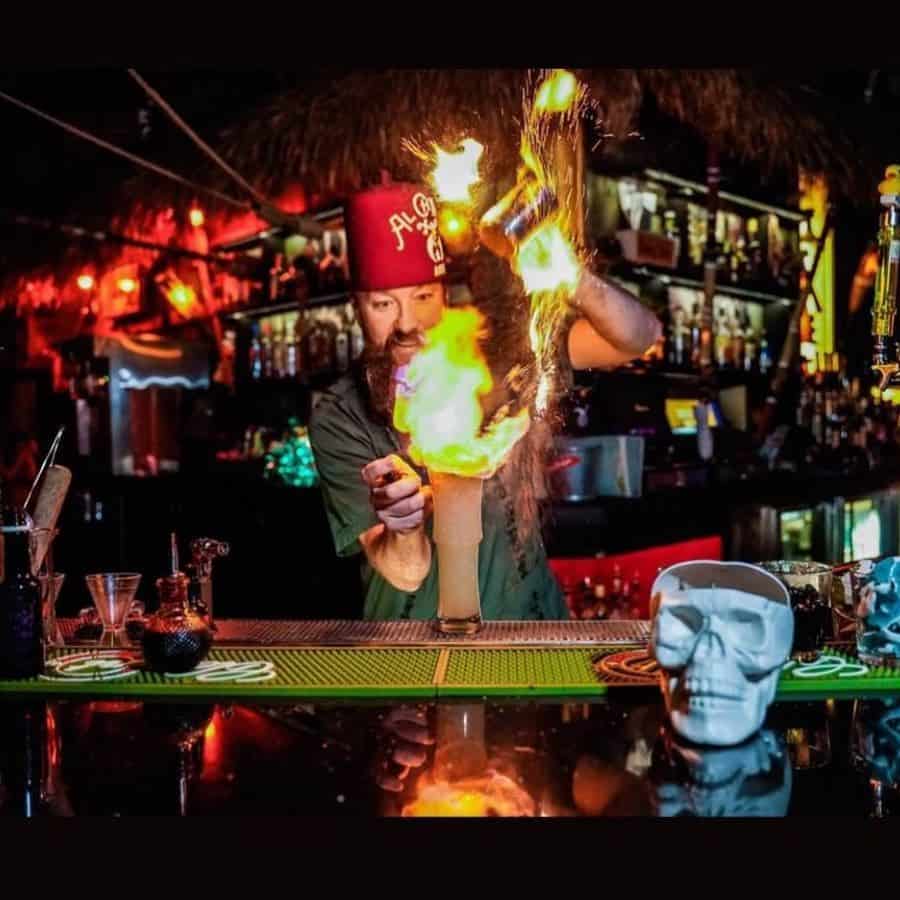 Hope you will check out the things to do in Chinatown and enjoy our wonderful neighborhood!
For more things to do in Chinatown, check out Things to do in Chinatown that you didn't know about