Chinatown Report: This Week in Chinatown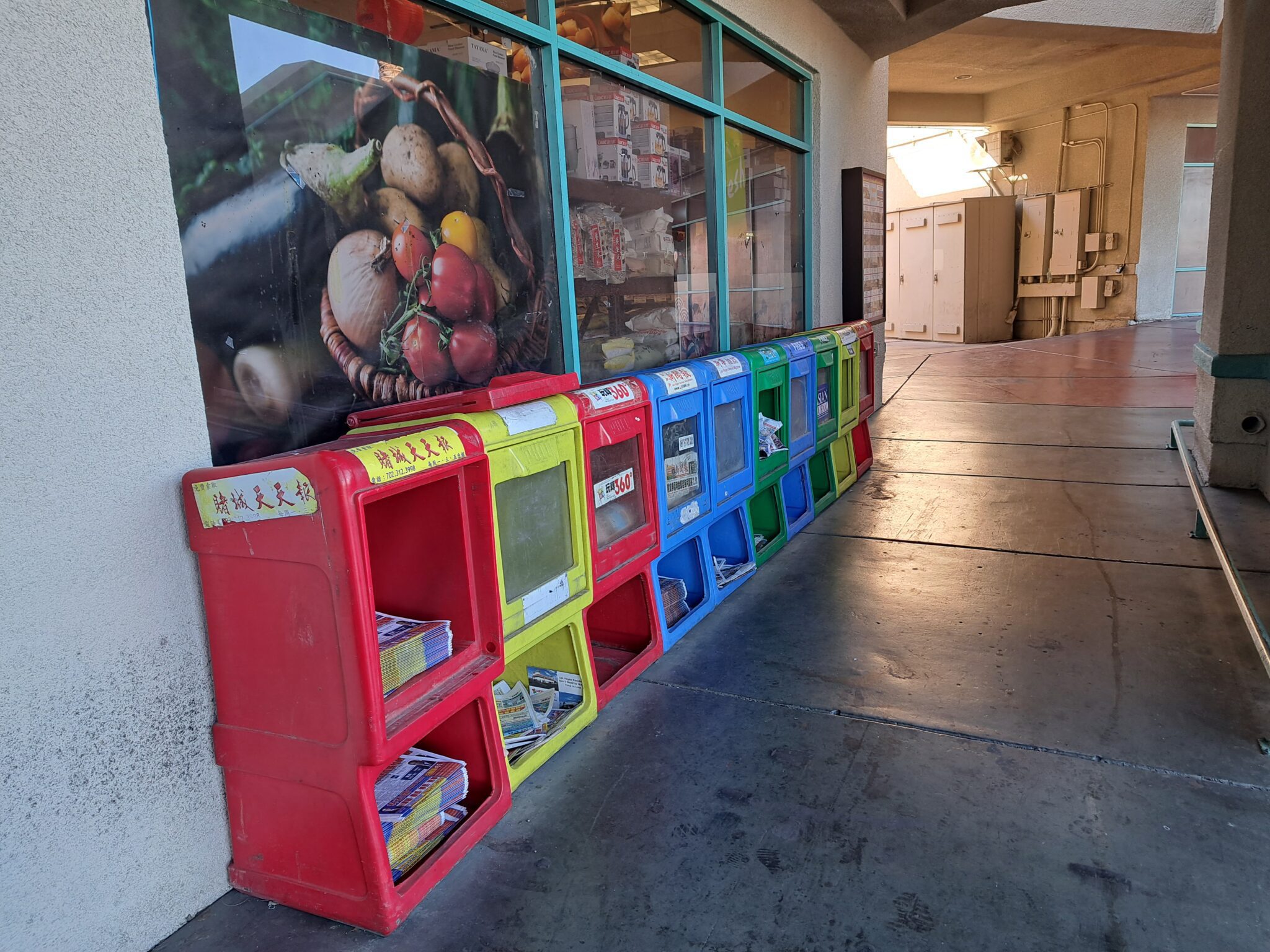 Las Vegas Chinatown news and analysis by Chinatownvegas.com. Food. Restaurants. Tips. Things to do. Events. What's in? What's out? RUMORS + much more
Exciting news abounds in Chinatown this week, with a popular Shabu restaurant from LA opening and two additional restaurants on the horizon, all of which you can read about in this post. Furthermore, one restaurant in Chinatown is expanding to a new location in the valley, while a new 24/7 massage parlor and Japanese anime store are set to open.
Regarding the traffic situation, although cones remain at the Spring Mountain and Decatur intersection, it appears that construction is complete, prompting inquiries about their continued presence. Meanwhile, RTC bus #203 experienced significant disruptions this week, causing major transit delays.
Despite the arrival of spring, the weather remains unseasonably chilly. The forecast is for temperatures to be in the 70s by Sunday. Hope we get some good spring weather before it soars into the 100s.
Letters of the Week:

We receive several inquiries about Las Vegas Chinatown.
We will feature some here in our weekly report.
Elena Cheng Asks:
Can you recommend a bank in Chinatown that either has Chinese origins or employs Chinese speakers?
Chinatown is home to 8 banks, some of which have Chinese roots while others do not. However, the majority of these banks employ Chinese speakers. For many years, East West Bank, Royal Business Bank, and Cathay Bank have been established financial institutions serving the Chinatown community. These banks provide a variety of banking services and have dedicated Chinese-speaking staff available to assist customers who prefer to communicate in Chinese.
Let's have a look and see what is new in Chinatown
We are starting from the east and heading west on Spring Mountain Rd.
Open Auditions Announced for Upcoming Production: Mark Your Calendars for March 27 & 28!
Las Vegas Little Theater Announces Auditions for 'The Lost Virginity Tour
The Lost Virginity Tour is a play written by Cricket Daniel about four women in their 60s and 70s who go on a road trip to revisit the locations where they lost their virginity. Through sharing their stories, the play explores themes of sexuality, aging, and the complexity of female friendships. The play has been performed at theaters across the United States and has been praised for its humor, warmth, and sensitivity in approaching its subject matter.
The Las Vegas Little Theater is a non-profit community theater located in Las Vegas, Nevada. It was founded in 1978 and has since become a staple in the Las Vegas performing arts scene. The theater hosts a variety of productions, including plays, musicals, and original works, and also offers acting and technical workshops for aspiring performers. The mission of the Las Vegas Little Theater is to provide opportunities for community members to participate in and enjoy live theater productions, as well as to promote and support the performing arts in Southern Nevada.
Auditions will be in-person and will take place on Monday, March 27 & Tuesday, March 28 at 7 pm. You can fill out an audition form by visiting
LVLT Audition Form
Hot off the pot: New Japanese restaurant from LA to replace former dessert shop
Temple City's Mikiya AYCE Wagyu House, a popular Japanese shabu restaurant by the Chubby Cattle Group, is set to expand its reach by opening a new location in Las Vegas Chinatown's former Xtra Sweet dessert shop space.
The restaurant, which specializes in all-you-can-eat premium wagyu beef and fresh vegetables cooked in a hot pot at the table, has gained a loyal following in Temple City for its high-quality ingredients and delicious flavors. Now, diners in Las Vegas will have the opportunity to indulge in this unique and satisfying dining experience in the heart of Chinatown.
The new location will feature a sleek and modern interior, with comfortable seating and a welcoming atmosphere that is perfect for both casual and special occasions. Customers can expect the same high-quality ingredients and attentive service that have made Mikaya AYCE Wagyu House a must-try restaurant in Temple City.
New Japanese Anime Store 'Japa Ani' Opens its Doors with a Unique Selection of Anime Merchandise!
We first broke news about a new Japanese Anime shop opening in Chinatown in the  January 6th edition of  This Week In Chinatown Also located in the Chinatown Retail strip mall, Japa Ani (じゃぱあに) short for Japanese Anime, is a nice welcome to our fast-growing neighborhood. This is the same owner as Fukuya Japanese market next door. We met and spoke with the owner and were told they are still waiting for more merchandise to arrive from Japan.
Another shop inside the Chinatown Plaza closes
Zen d'Core, which moved into the Chinatown Plaza in March of 2017, has closed. We are still uncertain if the closure is temporary or permanent as the sign posted didn't make that clear. We reached out to management but have not yet heard back.
Save Money and Discover New Products with 99 Ranch Markets Weekly Flyer
Looking for a way to save money on your grocery shopping while discovering new products? Check out the 99 Ranch Markets weekly flyer! With sales, promotions, and new products featured every week, the flyer is a convenient and cost-effective way to plan your grocery shopping trip.
Cajun Crab and Crawfish Get a Fresh Start Under New Management and a New Name!
C3 Seafood and Bar is a  Cajun styles seafood restaurant in Chinatown, now under new management and previously known as Cajun Crab and Crawfish. Located on the second floor of the Shanghai Plaza, the restaurant offers outdoor seating with mountain views as well as the Las Vegas Strip casinos. Their menu features a range of seafood dishes, including Cajun-style boiled seafood combinations with names like Louisiana Combo, San Francisco Combo, and Vegas Combo. They also have a full bar available for drinks.
Unwind after Work with a $3 Beer and Sake Happy Hour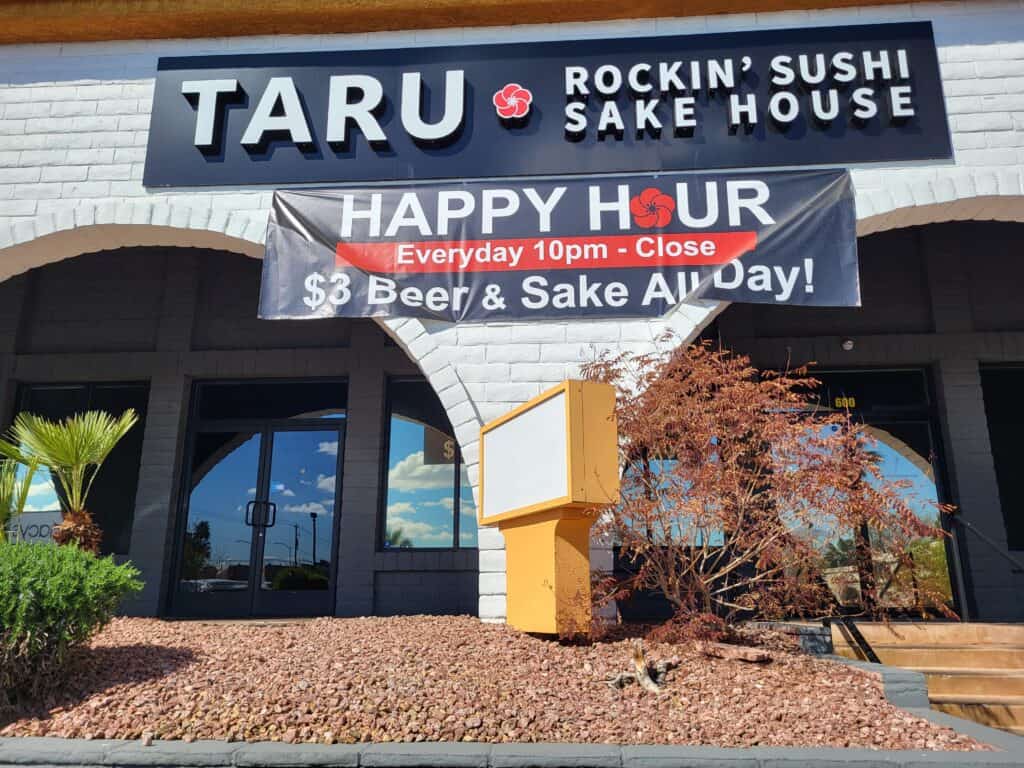 Taru is a new sushi and sake house located in Shan Tau Square that offers an affordable happy hour deal. During happy hour, customers can enjoy $3 beer and sake. The restaurant is known for its high-quality sushi and extensive sake menu, making it a popular spot for locals and tourists alike. If you're looking for a great deal on drinks and delicious sushi, be sure to check out Taru's happy hour.
Sweet CoCo Soon to Open Doors in Chinatown: Vietnamese Dessert Shop Nears Completion
Construction on Sweet Coco, a new dessert shop in Chinatown, has resumed after facing delays. Once open, the shop will offer authentic Vietnamese desserts, freshly baked French bread, and Vietnamese coffee. Sweet Coco has been an established chain in San Jose, California since 2013, and customers in Chinatown can now anticipate enjoying their delectable menu items in the near future.
Coming Soon: Indulge in Round-the-Clock Pampering at a 24-Hour Massage Parlor and Spa
Wynn Spa is a new 24-hour massage parlor and spa set to open soon, promising round-the-clock pampering and relaxation services. With a focus on providing high-quality massages and spa treatments at any hour of the day, Wynn Spa aims to be the go-to destination for those seeking a rejuvenating experience, no matter the time.
There is also a new Laundromat opening a few stores down called Desert Oasis Laundromat. The planned opening will be in late April/early May
The Protein Spot, a new Chinatown restaurant, is preparing to open its doors in Pioneer Square. However, there is currently limited information regarding whether the establishment will operate as a sit-down restaurant with a full menu or as a spot specializing in protein drinks. Stay tuned for more.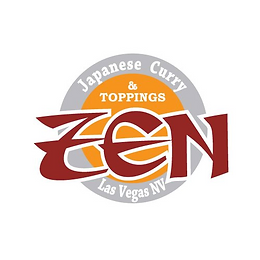 Chinatown-born Japanese curry house, Zen Curry continues to expand. Their 3td location will be on West Tropicana, just before Grand Canyon This should come as no surprise as foodies and curry lovers consider Zen's the best Japanese curry they have ever had.
Chinatown to Welcome More 24-Hour Gaming Options
Jackpot Joanie's nears grand opening in former Irene's location.
Jackpot Joanie's has almost finished with its complete remodel of the iconic Irene's Cocktail Lounge, which had a rich history dating back to the early 1960s.
Jackpot Joanie's Gaming & Spirits is a privately owned company that operates a chain of 17 slot parlor casinos throughout the Las Vegas valley. The company is owned by Ronald Winchell, who has been instrumental in its success and growth over the years. With a focus on providing a fun and exciting gaming experience, Jackpot Joanie's has become a popular destination for locals and visitors alike. The company's commitment to customer satisfaction and its wide range of gaming options have made it a respected name in the Las Vegas gaming industry.
That's it for this week. See ya all next Friday
Explore the Best of Las Vegas Chinatown: Subscribe to Our YouTube Channel Today!
We have launched a YouTube Channel to showcase the best of Chinatown Vegas. Our goal is to highlight businesses, food, chefs, breaking news, street reports, and more to capture the essence of this fast-growing community. Through Chinatown Vegas' YouTube Channel, we aim to provide an authentic experience of visiting Chinatown.
Get ready to immerse yourself in the vibrant world of Chinatown! Follow us on social media to stay up-to-date with the latest news, events, and insider tips. We'll take you on a journey through the colorful streets of Chinatown and show you all the best spots for food, shopping, and entertainment. Don't miss out on the excitement – join our communities today!