Chinatown Report: This Week in Chinatown
ChinatownVegas.com: Your Source for Las Vegas Chinatown News, Food, Restaurants, Tips, Events, and More!
Greetings, dear friends! Welcome to the latest edition of 'This Week in Chinatown,' brought to you by Chinatownvegas.com. Get ready to embark on a journey through the latest events, mouthwatering culinary delights, and fascinating cultural discoveries waiting to be explored in the ever-evolving world of Las Vegas's Chinatown.
As we dive into the happenings of this vibrant neighborhood, we bring you some intriguing updates. While the weather in Las Vegas is becoming much cooler, there are ongoing developments in various corners of the city. Notably, despite the cooler temperatures, MGM properties are still grappling with a recent cybersecurity breach, making waves in the tech world.
Additionally, keep your eyes on the iconic Bellagio Fountains, where you'll find bleachers being installed. This exciting transformation is in preparation for the highly anticipated Formula One event slated for November. The city is buzzing with anticipation, and we can't wait to see what this thrilling event will bring to the Las Vegas entertainment scene. Stay tuned for more updates and exciting discoveries as we navigate through another week in the heart of Las Vegas's Chinatown.
We are starting from the east and heading west on Spring Mountain Rd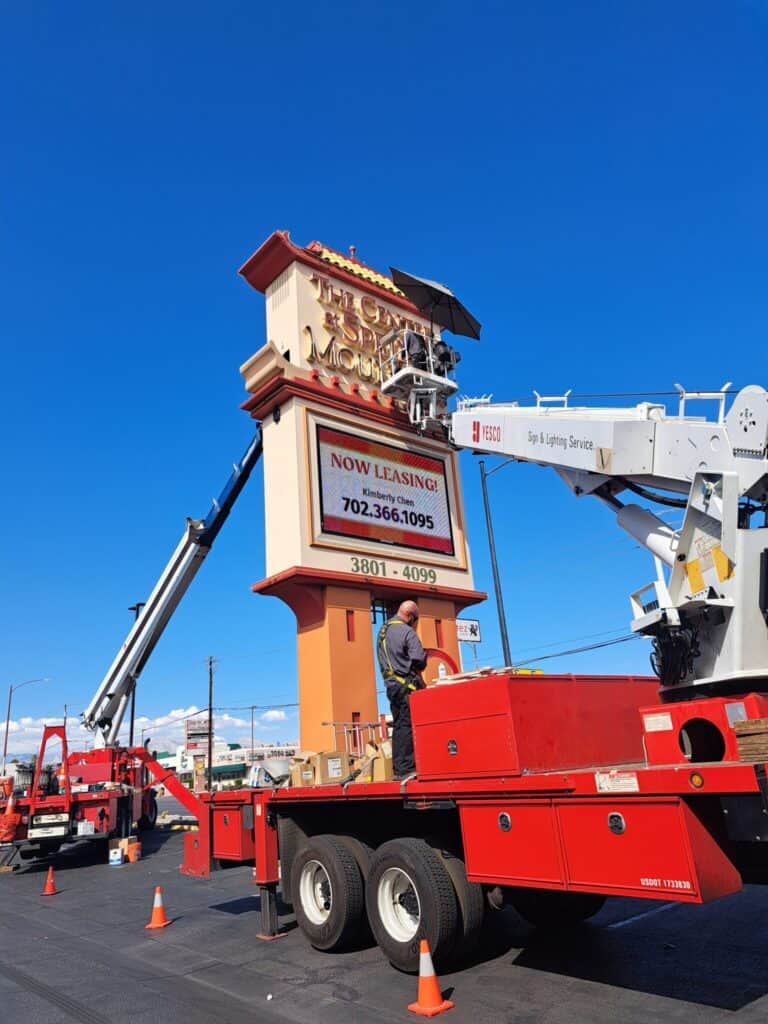 Exciting Developments Unveiled at The Center at Spring Mountain: New Businesses and Renovations on the Horizon
The Center at Spring Mountain comprises three impressive strip malls. It encompasses a primary strip mall fronting Spring Mountain Avenue, with two additional rows situated to the south, featuring entrances on Vanessa and Schiff Drive. This expansive center houses an impressive array of over 125 businesses, with several exciting new concepts in the pipeline. Notably, the southwest corner of Valley View and Spring Mountain will soon be home to Powersoul Cafe, a gluten-free haven, currently undergoing renovations. Just a few steps away, between Vanessa and Schiff, a vibrant brew pub by the name of JD Bar and Lounge is also undergoing a full-scale remodeling. The anticipation is high for these upcoming additions.
Final Weekend: Experience the Miraculous Journey in 'The Miracle Worker' at Las Vegas Little Theater
The Las Vegas Little Theater presents its final opportunity for theater enthusiasts to witness "The Miracle Worker" by William Gibson. This classic production has captivated audiences with its inspiring story, and these upcoming live performances mark the last chance to experience the gripping narrative.
The remaining showtimes for "The Miracle Worker" are as follows:
Friday, September 22nd, at 8:00 PM
Saturday, September 23rd, at 8:00 PM
Sunday, September 24th, at 2:00 PM
As the curtain rises for these final performances, theatergoers can expect an emotionally charged and compelling portrayal of the life-changing relationship between Helen Keller and her dedicated teacher, Annie Sullivan. The Las Vegas Little Theater promises an unforgettable theatrical experience that explores the power of determination, communication, and the triumph of the human spirit.
Don't miss this last opportunity to witness "The Miracle Worker" come to life on stage at the Las Vegas Little Theater. Reserve your tickets now and be part of this remarkable journey that celebrates the indomitable will of the human soul.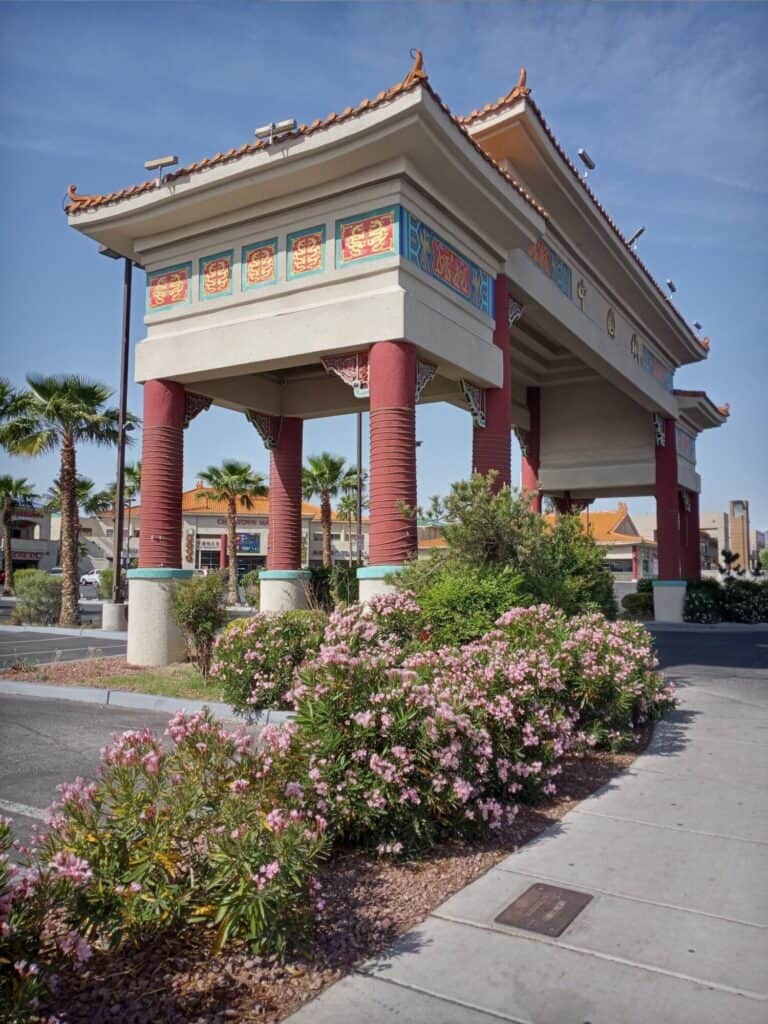 As for an update on Chinatown Plaza, while it's true that the much-anticipated improvements and maintenance haven't started yet, there are still plenty of reasons to pay this lively spot a visit. Sure, the stairs leading upstairs are in need of some TLC, and we heard back in March that they were planning to fix them, but it seems like they haven't gotten around to it just yet.
And, speaking of surprises, Volcano Cafe is still keeping us in suspense. They've been closed for a while now, but there's been no word on when they might throw open their doors again. Despite these hiccups, Chinatown Plaza has its charm and many attractions, making it a worthwhile destination for those seeking diverse culinary delights, unique shops, and a vibrant atmosphere. So, even though there are a few bumps in the road, Chinatown Plaza continues to offer a lot to explore and enjoy.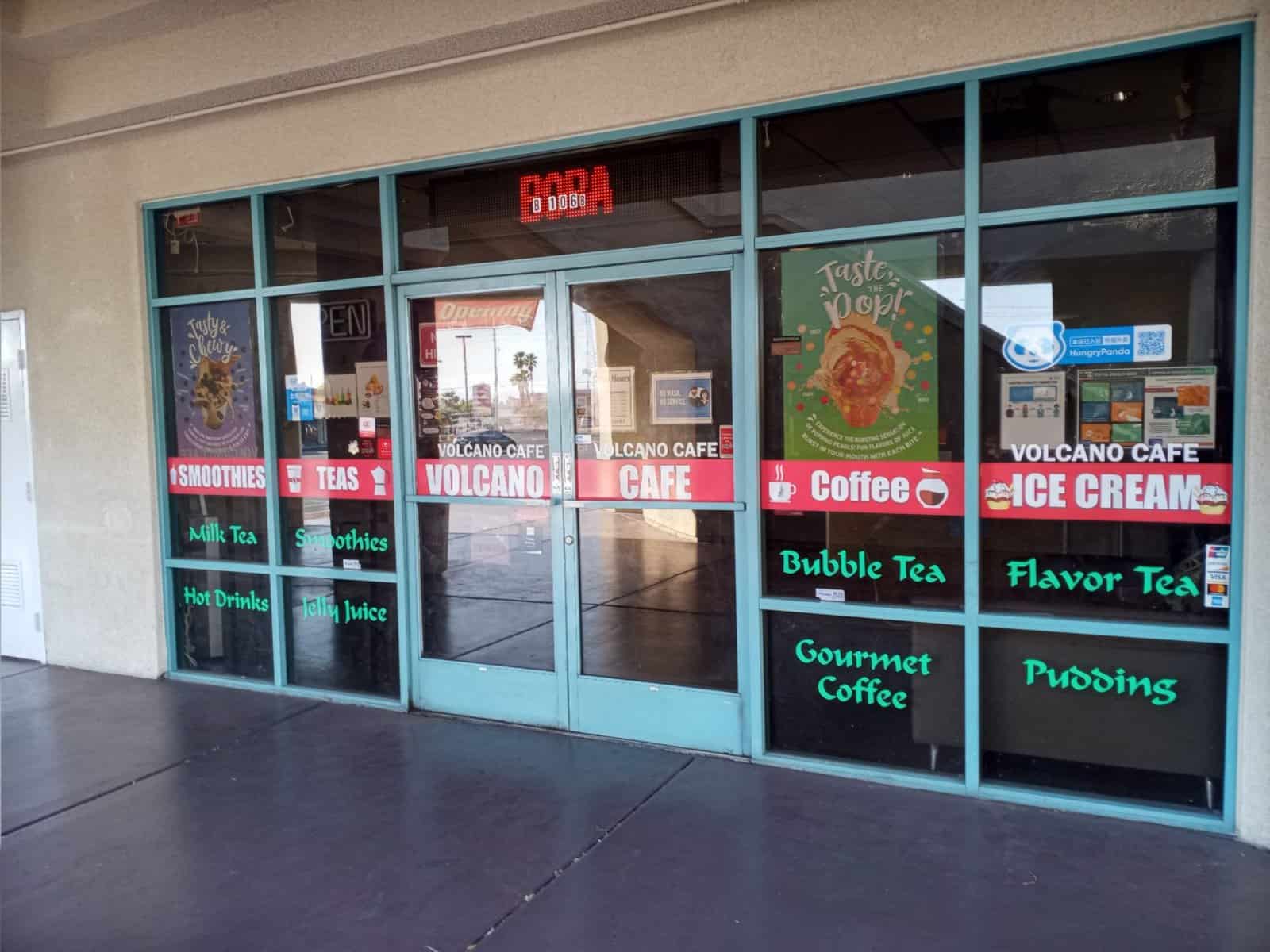 Nestled within the vibrant Shanghai Plaza in Las Vegas Chinatown, a bustling shopping and dining destination that encapsulates the essence of this cultural enclave, it's no wonder why this plaza reigns as the busiest in Chinatown. Amid the plethora of good and exciting restaurants and shops, including 85 Degrees, Shanghai Taste, China Mama, and Somi Somi, there's a palpable energy that draws locals and tourists alike.
Who Will Take Over? Speculations Swirl Around JMT's Successor at Shanghai Plaza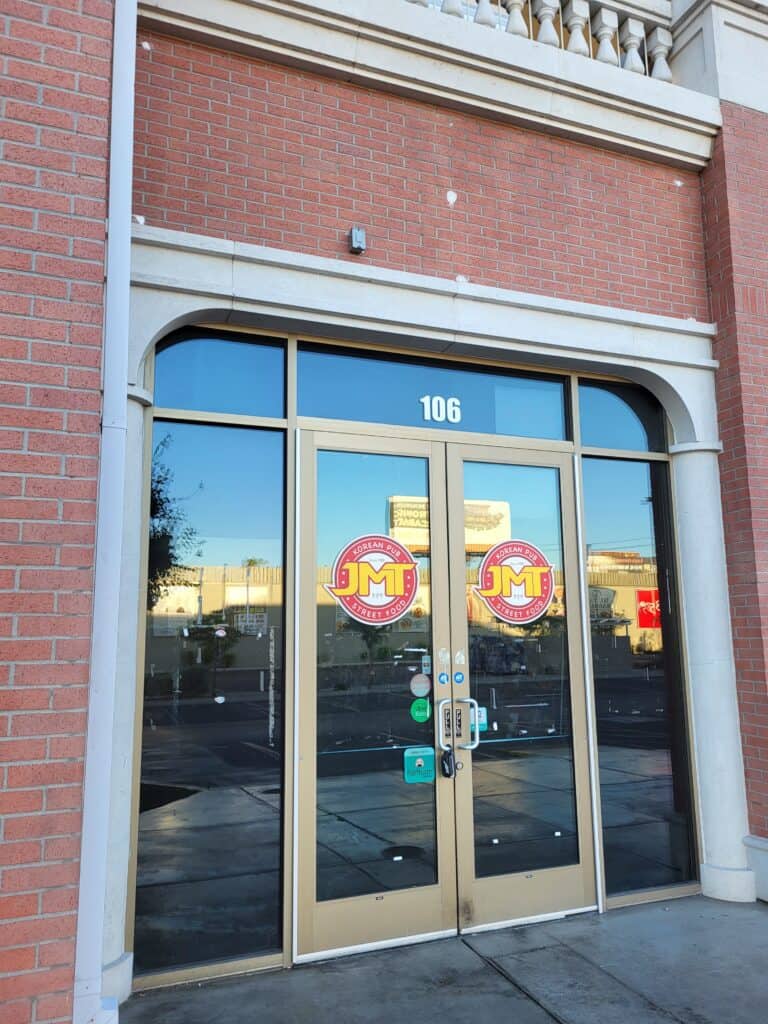 Rumors are swirling within Shanghai Plaza, particularly about the successor to the former JMT Korean Street Food restaurant, which recently closed its doors. These whispers suggest that there are more than 25 potential tenants vying for the coveted space, sparking intrigue and anticipation among patrons
El Carbonero's Renovation: Anticipated Reopening Pushed to September 25th for Enhanced Dining Experience
In a recent update, we shared news about El Carbonero Restaurant and Pupuseria, the beloved Salvadoran dining establishment, embarking on an extensive renovation project. Originally, eager patrons were anticipating the reopening of its doors on Monday, the 18th. However, the restaurant has encountered a few unforeseen delays in the renovation process.
As a result, they have decided to push back their reopening by an additional week, with the new and eagerly awaited date set for Monday, the 25th. While the delay may be disappointing to those eager to savor their favorite Salvadoran dishes once more, the extra time ensures that the restaurant can bring an even more improved and enjoyable dining experience to its loyal customers.
Exciting Transformation: Osaka Sunset Space to Become 'A Different Beast' Led by Culinary Duo Kat Hu and Justin Yi
In the September 8th edition of "This Week in Chinatown," it was reported that Osaka Sunset had recently closed its doors, with visible signs of ongoing renovations. However, fresh insights have emerged, shedding light on the forthcoming transformation of the space. It has been revealed that the location is poised to become a vibrant tapas, wine, and cocktails establishment, bearing the intriguing name "A Different Beast." This exciting endeavor will be led by the culinary husband and wife team of Kat Hu and Justin Yi, who were formerly with LA's Hock + Hoof. We were unable to confirm this development with Kat Hu and Justin Yi. Nonetheless, insider information strongly suggests the veracity of this exciting new addition. As the community eagerly awaits the emergence of "A Different Beast," "This Week in Chinatown" remains committed to sharing updates as they become available.
Master Kim's: The Final Piece in KoreaTown Village's Ongoing Transformation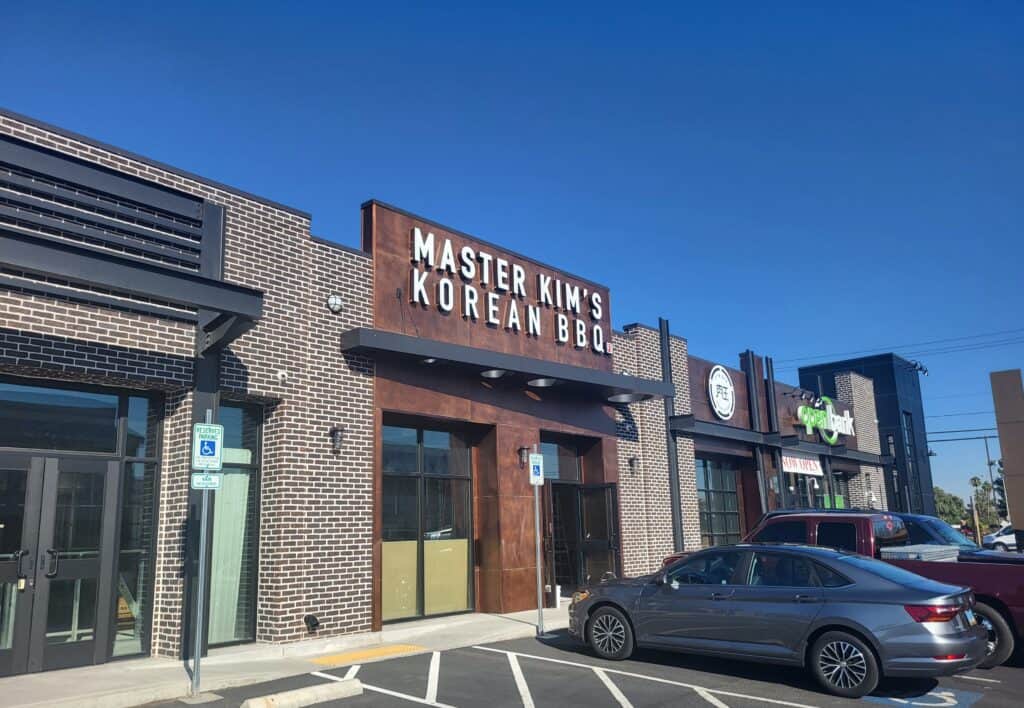 Master Kim's is the last establishment set to open its doors in the newly developed KoreaTown Village. Dedicated crews are tirelessly working around the clock to prepare the Korean BBQ restaurant for its grand opening, alongside esteemed neighbors Open Bank and Industry 13 Karaoke. Notably, this mall boasts a captivating aesthetic, characterized by an array of custom and intriguing details, including diverse stone and metal finishes that add to its unique allure.
Unbeatable Deals: Fresh Produce Galore at 168 Market – Don't Miss Out
At the 168 Market this week, shoppers can indulge in a special offer on a variety of fresh and enticing produce. Among the highlights are the succulent Fresh Longan (龍眼) at just $1.49 per pound, perfect for those seeking a sweet tropical treat. Additionally, the Honey Pomelo (沙地柚) from China is available at an enticing price of $1.29 per pound, offering a delightful blend of sweetness and citrusy flavor.
For those looking to incorporate some fresh greens into their meals, the market presents Watercress (西洋菜) at an attractive price of 59 cents per pound, making it an excellent addition to salads and dishes. And that's not all – don't forget to grab some Ha Mi Melon (哈蜜瓜) at the irresistible rate of 59 cents a pound.
Lastly, the market showcases the flavorful Kyoho Grape (巨峰葡萄) at an unbeatable price of $6.99 for a 3 lb. pack. These grapes are known for their bold and sweet taste, making them a delightful snack or dessert option. Don't miss out on these fantastic deals, and savor the flavors of these fresh and high-quality offerings at the 168 Market this week.
Excitement Builds as Renovations Kick Off for New Korean Eatery, Banchan, from Goong Korean BBQ Team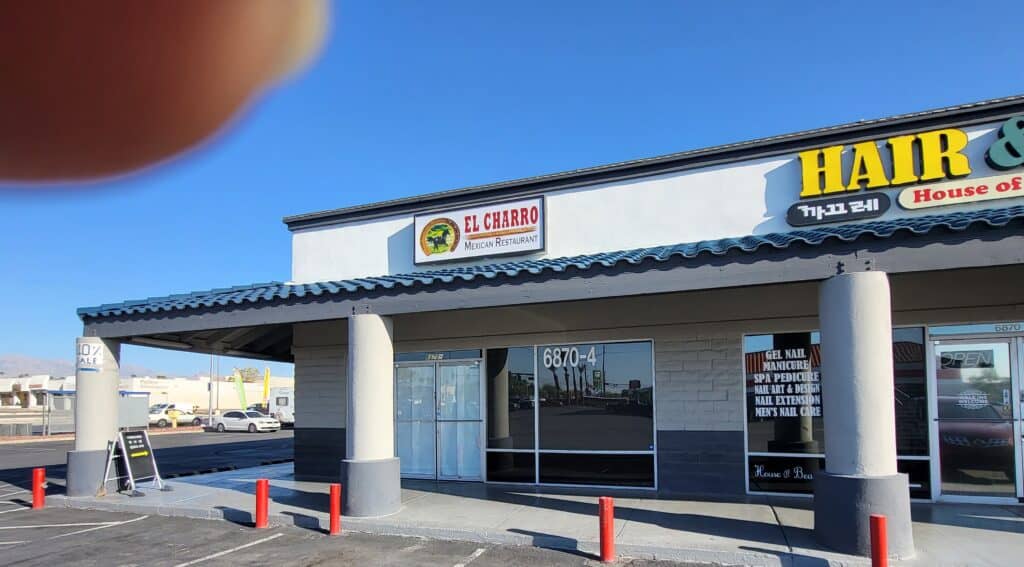 In one of the "This Week in Chinatown" updates from May 26th, there was some exciting news to share. They revealed that a brand-new Korean eatery, Banchan, was getting ready to join the scene. What makes it even cooler is that the folks behind the famous Goong Korean BBQ are the masterminds behind this new venture.
Fast forward to today, and the word on the street is that the renovations for Banchan are officially underway. The place is undergoing a makeover, and it's getting folks pretty pumped. Fans of Goong Korean BBQ and anyone curious about the new flavors Banchan will bring to the table can't wait for the big opening. The local community is buzzing with excitement, and there's a whole lot of anticipation in the air for what this fresh Korean spot will bring to the neighborhood.
As we say goodbye to another incredible week, may the vibrant moments of Las Vegas's dynamic Chinatown continue to brighten your thoughts, and may the unforgettable experiences remain close to your heart. Look forward to joining us again next Friday for another thrilling edition of cherished memories. And always remember, 'What Happens in Chinatown, Happens Here.' Until next Friday