Chinatown Report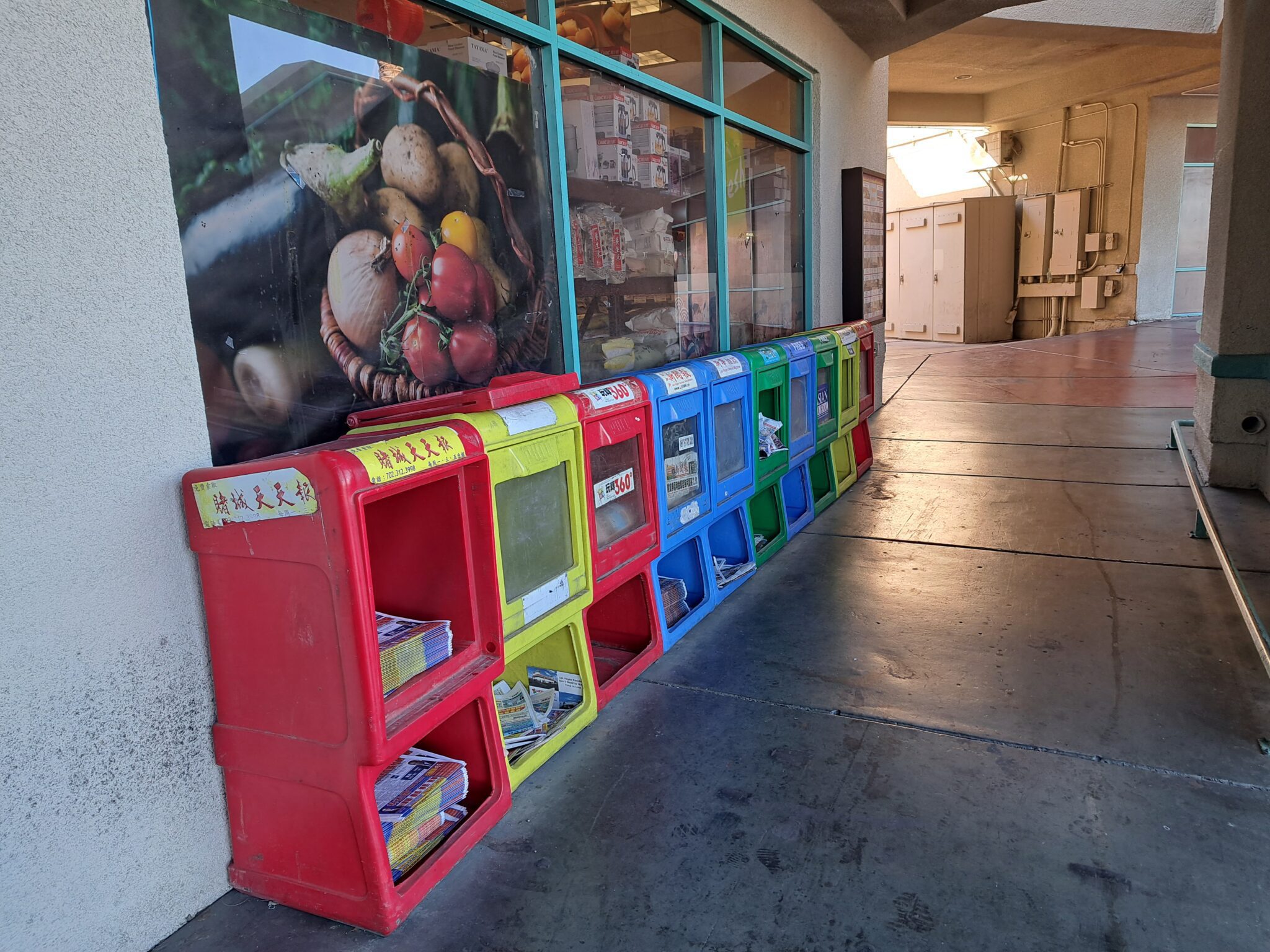 Las Vegas Chinatown news and analysis by Chinatownvegas.com. Food. Restaurants. Tips. Things to do. Events. What's in? What's out? RUMORS + much more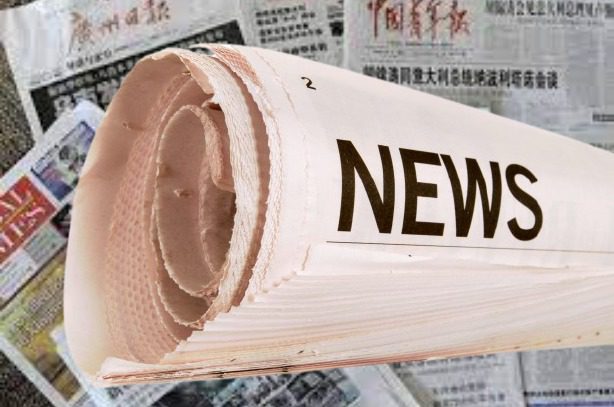 Last week we mentioned how amazing the weather was and how it didn't get much better. We were wrong. The weather has been perfect and looks like the week ahead will be just as perfect.
With all this nice weather, there are many more pedestrians walking and enjoying  Chinatown. A few notes to be aware of. Two street intersections are currently without crossing signals. Going on week 3.  The entire pole, base, and lights, are all gone. One is on the south side of Arville and Spring Mountain and the other is on the south side of Decatur and Spring Mountain.  Please be extra careful when crossing the streets at these two intersections.
Okay, so let's recap what is happening in Chinatown.
Starting from the east and heading west on beautiful Spring Mountain Rd
Visiting a dispensary is one of the things you can do in this Chinatown that you can't do in most other Chinatowns. When heading to Chinatown from the strip, one of the first buildings you will see as you approach the Chinatown area is Cultivate Dispensary. You can check out this week's deals at Cultivate Dispensary here
Remember you must be 21 and over.
One of Vegas's oldest video stores shuts down. More time to eat at Pho Kim Long on weekends and other restaurant hour changes
Vietnamese favorite Pho Kim Long has updated and extended its business hours. Their new hours are as follows:
Monday – Thursday 8:00 Am to 2:30 AM
Friday, Saturday, and Sunday 8:00 AM to 4:30 AM
One of Las Vegas's oldest video game and repair stores, A Gamer's Paradise looks like it has shuttered. No notice on the door,  but the interior has been emptied.
Other business hour changes at The Center at Spring Mountain
On the Valley View side mall, longtime Chinatown mainstay, Kung Fu Thai and Chinese Restaurant is now closed on Wednesdays. The restaurant is open from 11 am to 9:30 pm every other day.
Over at the courtyard part, between Schiff and Vanessa Dr., Sichuan favorite Yun Nan Garden will be closed on Thursdays.11 am – 9 am every other day.
Back over to the Spring Mountain side, TruVape has reduced and modified its hours.  Their new hours will be open from 10 am to 10 pm 7 days a week.
On the Wynn Rd. side, Hawaiian Style Poke has modified its business hours. They will remain closed on Tuesday but Monday to Friday from 10 am to 4 pm and 10 am to 3:30 pm on Saturday and Sunday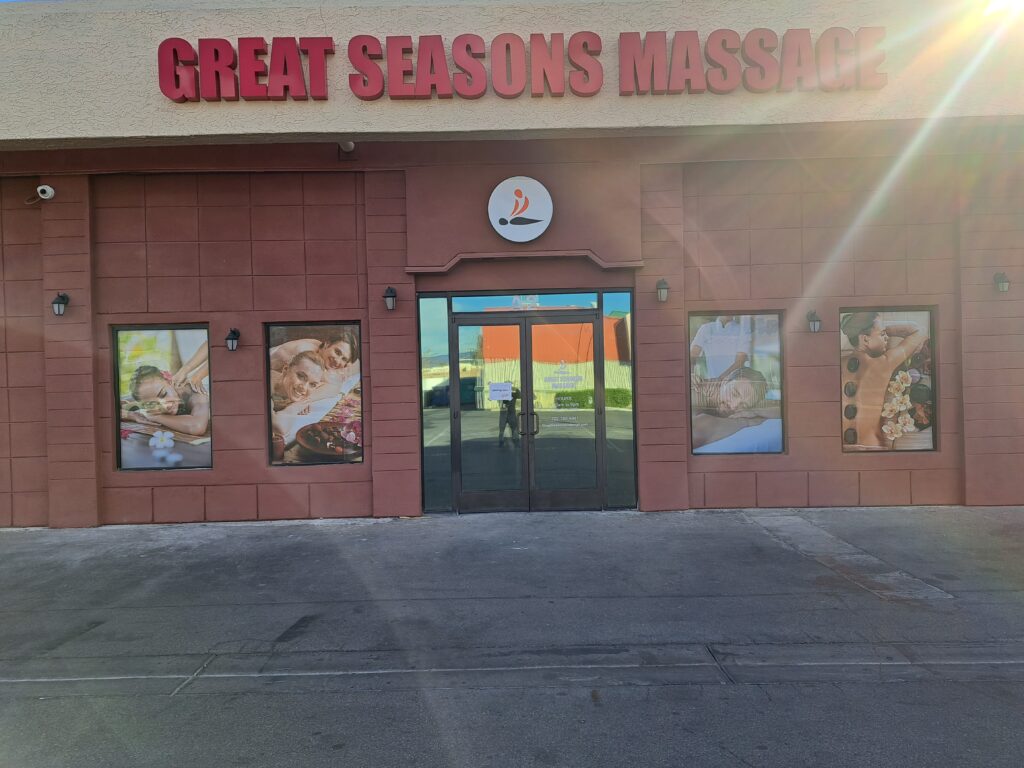 Across the street, on the north side of Spring Mountain Rd., Great Seasons Massage will open in the former G20 Asian Massage space.
AYCE Sushi Restaurant Replaces Sammy Woo
Sushi Time has opened in the old space of the famous Chinese BBQ restaurant Sammy Woo.
Sushi Time is an all-you-can-eat restaurant that features fresh seafood selections and quality tapas. There is also a table-side stone grill, to cook your wagyu beef.
Across the street, 702 Karaoke is closed for some renovations. 702 Karaoke will reopen Monday, October 24
Mr. BBQ, the "PAYCE" Premium All You Can Eat" Korean BBQ, has set its opening date for November 15, 2022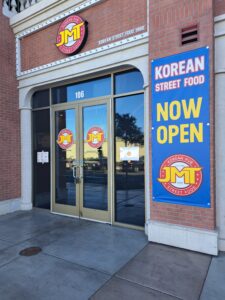 JMT, the Korean Street Food restaurant that took over the former Wishful Dumpling House is now open. Diners are enjoying Jjajang Tteokbokki, Bulgogi Kimbap, Mungbean Pancake, Mandoo, Haemul Pajeon, Jjolmyeon, and other foods that you would typically find on the streets of Korea. You can check out their Yelp here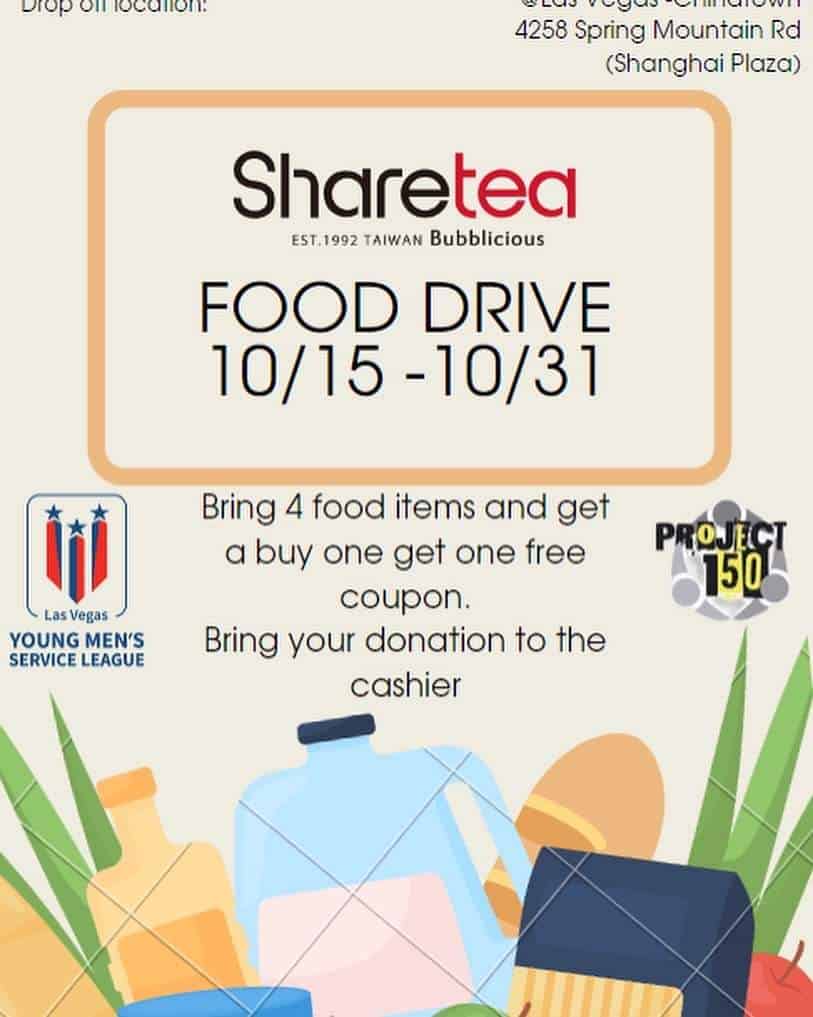 There are still 10 days left to donate to ShareTea's Food Drive. Items still needed are Granola bars, pop tarts, cereal, canned ravioli or spaghetti-o, mac n cheese (box), peanut butter and jelly, tina fish or chicken cans, top ramen, pasta, pasta sauce, canned chili and soup, rice, bean, and canned vegetables.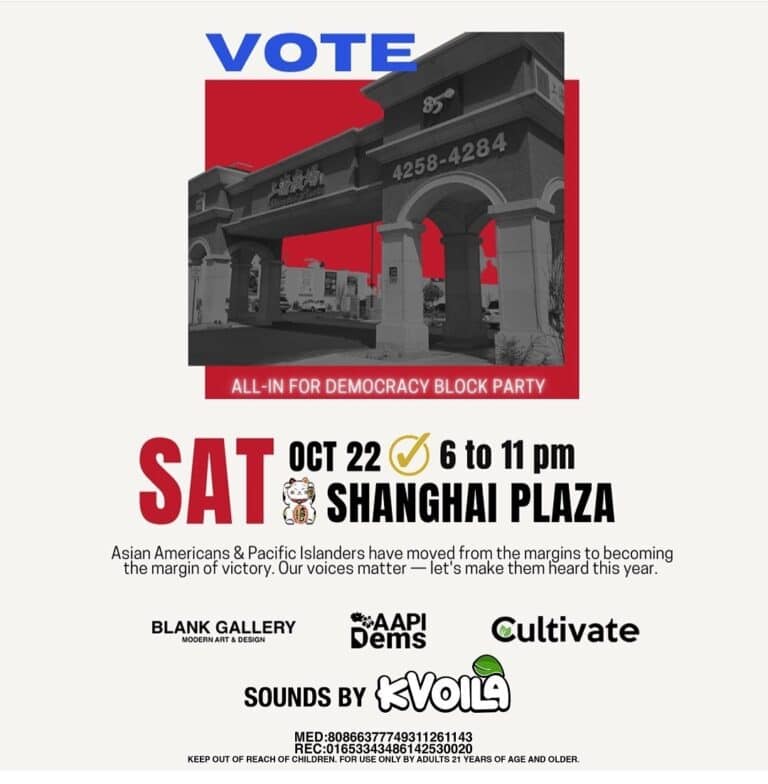 On the second floor this Saturday, Blank Gallery will hold a voting party "All in for Democracy Block Party" from 6 to 11 pm.
New Dessert at Sweets Raku
A cross between a parfait and cream brûlée. Sweets Raku's newest dessert combines strawberries, mascarpone mousse, chocolate wafers, and whip cream topped off with brûlée custard and strawberry sorbet.
Pacific Asian Plaza
Restaurant Featured On TV Food Network's Restaurant: Impossible Closes And Will Be Replaced By Hong Kong Mango Dessert Specialist Hui Lau Shan
Hui Lau Shan is a dessert specialist founded in Hong Kong when they began selling Chinese herbal tea from a traditional trolley in the 1960s. Today, Hui Lau Shan operates over 260 branches globally.
Hui Lau Shan will be in the former Cafe No Fur space, located on the second floor of the Pacific Asian Plaza, 5115 Spring Mountain Rd. We look forward to Hui Lau Shan joining us in Chinatown and can't wait to try their famous mango desserts. They will have outdoor seating and some great views too. Nice & Yummy!
What's the name of the new mall?
Originally, the new mall being built on the south side of Spring Mountain, west of Lindell, had a coming soon signs that said "Korea Town Mall", which to some was confusing because of the Koreatown Plaza up the street at the corner of Spring Mountain and Rainbow. There have been rumors that the mall will be called  Sapporo Alley". Chinatownvegas.com has not been able to confirm either yet.
Mobile app bank, Open Bank debuts for the first time in Las Vegas and will join the all-you-can-eat chain Master Kim's Korean BBQ, a Japanese fried chicken restaurant, and an old-school karaoke space.
Spring Mountain Center
Construction on the north side of the mall is moving along fast as they recover from a fire that damaged 8 businesses.
There is no confirmed tenant as of yet for the end cap, facing Desert Inn Rd shown below.
Does all this Chinatown talk getcha hungry? Then check out this week's flyer from the 168 Market
Restaurants and Chinatown businesses, please submit your news information and events before noon on Wednesday for the following Friday's inclusion