Chinatown Report: This Week in Chinatown
,
Las Vegas Chinatown news and analysis by Chinatownvegas.com. Food. Restaurants. Tips. Things to do. Events. What's in? What's out? RUMORS + much more
Welcome to the new edition of This Week in Chinatown by Chinatownvegas.com. Unveil the newest updates, savory culinary delights, and cultural gems in lively Chinatown, Las Vegas.
Whether you're a proud local resident or an enthusiastic visitor, "This Week in Chinatown" is your ultimate guide, unveiling the vibrant tapestry of offerings that Chinatown Vegas has in store for you. Get ready to embark on an exploration like no other.
This past week
It has been another bustling week in Chinatown, accompanied by soaring temperatures that have added to the energetic atmosphere. Exciting announcements of new openings and upcoming ventures have filled the air, promising a flurry of activity in the near future. In this edition, you will find a delightful array of news, highlighting the latest developments and anticipated arrivals that will further enrich the vibrant tapestry of Chinatown. From new culinary experiences to diverse retail offerings, get ready to immerse yourself in the dynamic pulse of this thriving community.
The cone report
Monday marked the 8th month since the arrival of the cones at the corner of Decatur and Spring Mountain. Yes, you read that right – over 240 days of their steadfast presence. The construction work commenced for a few days, paused for an entire month, resumed momentarily, and then, astonishingly, no progress has been made for several months. Truly remarkable, isn't it?
Fatal Collision Claims Lives
We regret to inform you of a tragic incident that occurred in Chinatown. According to the Las Vegas police, a motorcyclist and a pedestrian lost their lives in a collision late Saturday night on Spring Mountain Rd near Edmond St. Our hearts go out to the victims and their families during this difficult time.
Now, step into the enchanting realm of Chinatown: Where tradition meets modernity, excitement abounds, and unforgettable adventures await.
We are starting from the east and heading west on Spring Mountain Rd.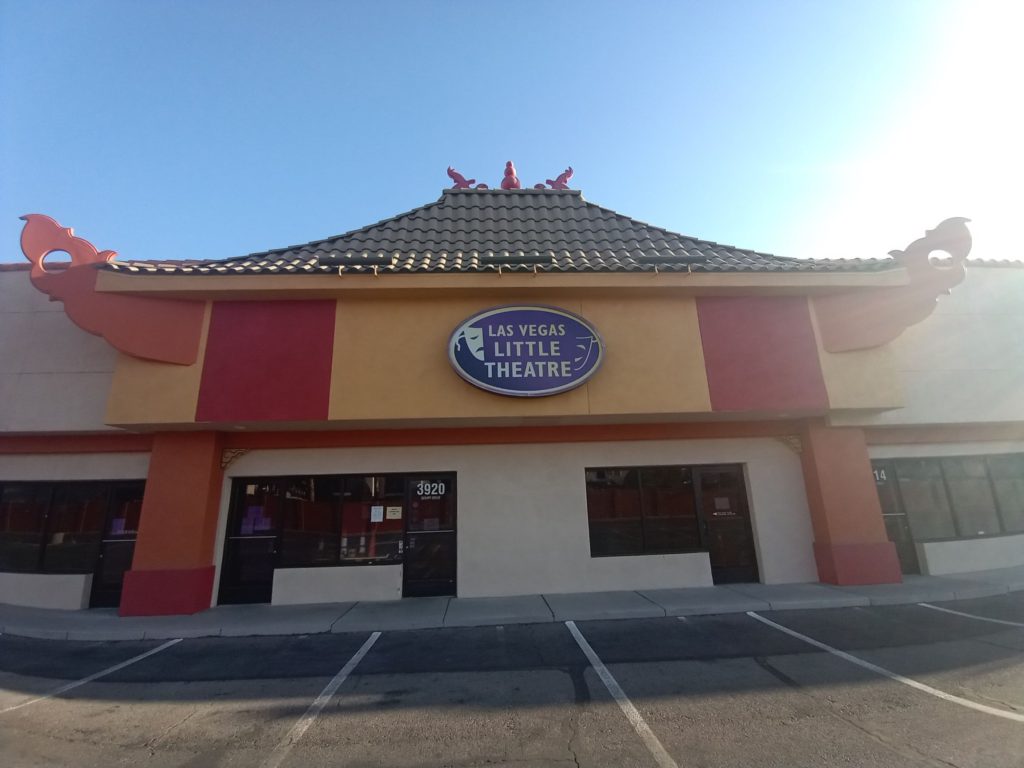 Open Auditions Announced: Las Vegas Little Theater Presents 'The Miracle Worker' Directed by Hallie Lyons, Performances on Main Stage from September 8 to 24, 2023
Las Vegas Little Theater is thrilled to announce open auditions for the poignant play, "The Miracle Worker" by William Gibson, directed by the talented Hallie Lyons. Aspiring actors are encouraged to participate in in-person auditions scheduled for Monday, July 17, and Tuesday, July 18, commencing at 6:30 pm.
"The Miracle Worker" intricately weaves the extraordinary true story of Helen Keller, a young girl from Alabama who courageously faced the dual challenges of blindness and deafness. This remarkable tale delves into the profound bond forged between Helen and her dedicated teacher, Anne Sullivan, who defied all odds to teach her language and open the doors to her potential. It serves as an enduring testament to the indomitable spirit of educators who never surrender, even when their students seem beyond reach.
As the journey unfolds for the Keller family, they discover the astonishing capabilities hidden within Helen, surpassing their wildest expectations. Simultaneously, Anne experiences her own personal transformation, finding love amidst the fervent pursuit of a brighter future for Helen.
Mark your calendars for the captivating performances of "The Miracle Worker," scheduled to take place on the main stage of Las Vegas Little Theater from September 8 to 24, 2023. Friday and Saturday performances will begin at 8 pm, while Sunday matinees will be held at 2 pm. Additionally, a single Saturday matinee performance is scheduled for September 16 at 2 pm.
Don't miss this extraordinary opportunity to be part of a deeply moving production. Join Las Vegas Little Theater for auditions and embark on a theatrical journey that will leave a lasting impact on both cast members and audiences alike.
Grand Opening Triumph: Secret Ohm Eyebrow and Lip Tattoo Shop Welcomed with Festive Thai Attire and Well-Wishes
Secret Ohm, the esteemed eyebrow and lip tattoo shop, joyfully celebrated its grand opening on Tuesday, July 11th. The occasion was marked by a tremendous turnout, with a sea of attendees adorned in traditional Thai attire, showcasing their support. Guests were treated to delightful refreshments and delectable snacks, fostering an atmosphere of celebration and camaraderie. As Secret Ohm embarks on this new chapter, we extend our heartfelt wishes for resounding success in their endeavors.
Pot Master Hotpot Concept Nears Grand Opening: Chinatown's Transformation from H.K. Seafood Garden Culminates with Exquisite Remodeling and New Signage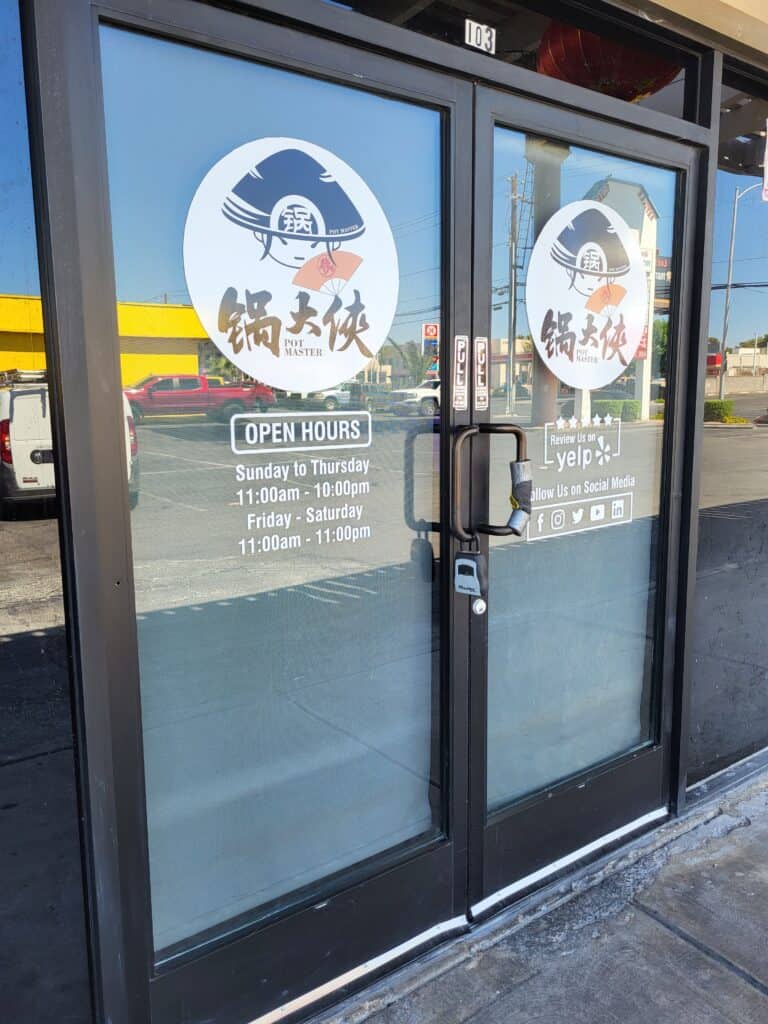 This week, we dive into the progress of Pot Master, the eagerly anticipated hotpot concept that will replace the former H.K. Seafood Garden. As previously reported back in an April "This Week in Chinatown", the announcement of this transition stirred anticipation among food enthusiasts.
Building upon the momentum, the May 5th edition unveiled the installation of a striking new sign, signaling the dawn of a fresh era. Remodeling efforts have since been underway, transforming the interior into a space that will cater to the hotpot aficionados of Chinatown.
Now, we can delight in the news that new doors and signs have been elegantly installed, serving as a visual testament to the imminent opening of Pot Master. The restaurant is edging ever closer to welcoming its first guests, who are eagerly anticipating a remarkable dining experience.
Pot Master, owned by the same esteemed team behind the renowned Xiao Long Dumpling in the Chinatown Plaza, holds great promise. With their expertise in culinary excellence and dedication to serving delectable dishes, Chinatown's culinary landscape is bound to be enriched.
Keep an eye out for the forthcoming grand opening of Pot Master.
Exciting News: Chubby Cattle AYCE Yakiniku Coming Soon to Delight Food Lovers!
The New AYCE Yakiniku, set to open in the Hotai Plaza this fall, is being launched by the Chubby Cattle Team. The restaurant, named Chubby Cattle AYCE Yakiniku, derives its name from both the parent company and the original Mongolian Hotpot establishment situated in the Mountain View Plaza.
Alongside AYCE hotpot spot Nabe, Korean BBQ 8 Ounce, Sushi Zone, Garionban, and Dan Han Cafe & Sandwich, the Yakinku restaurant will become a part of the plaza's diverse culinary offerings. Furthermore, Sunright Tea Studio is also slated to join the plaza in late summer or early fall.
Yakiniku is a popular Japanese cuisine that involves grilling bite-sized pieces of meat, such as beef, over an open flame. It offers a customizable and interactive dining experience, where guests can grill their own meat at the table and enjoy a variety of flavors and textures. Yakiniku is best enjoyed in the company of family and friends, creating a lively and social atmosphere.
Chubby Cattle aims to inaugurate their AYCE Yakiniku establishment in late fall or early winter of this year.
Another Ever Blue Ocean Opens in Chinatown, Harmonizing Exquisite Global Delicacies and Traditional Chinese Medicine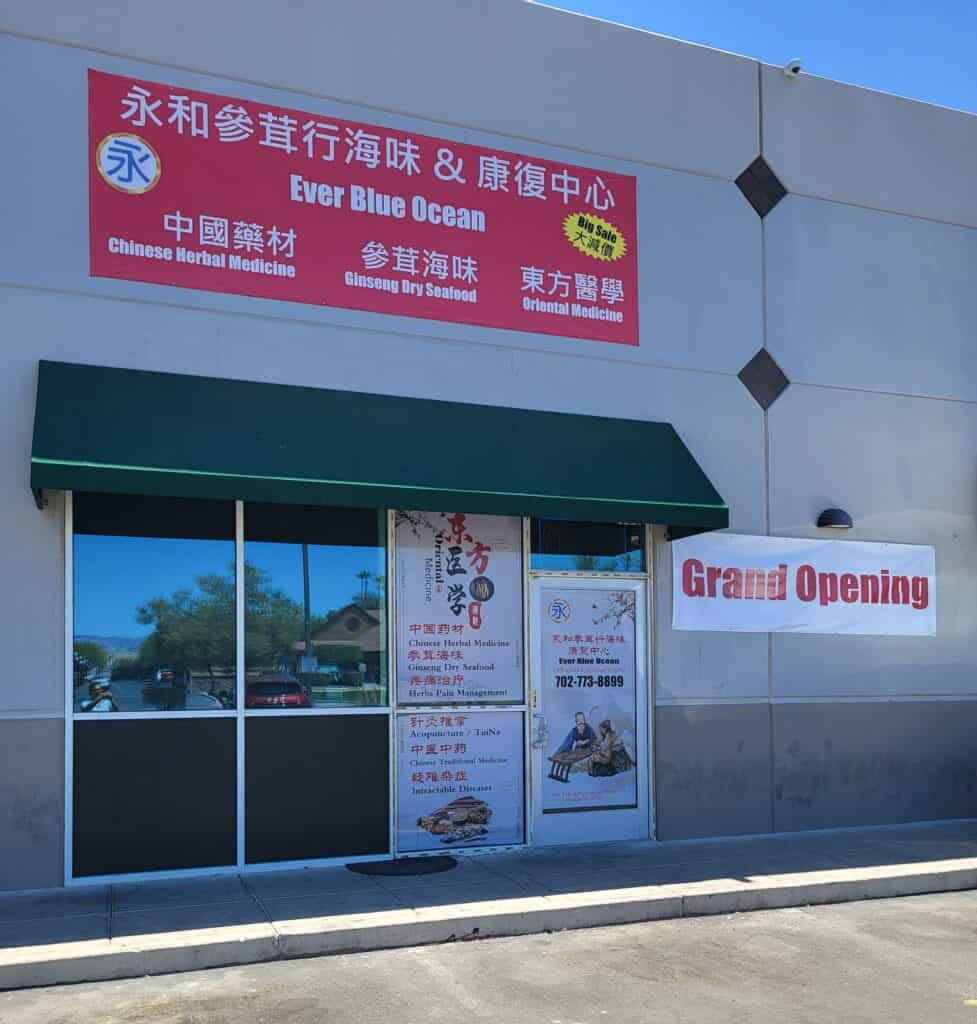 Another Ever Blue Ocean Makes a Splash in Chinatown, Offering Exquisite Global Delicacies Next to Nabe Hotpot
Chinatown welcomes the grand opening of another Ever Blue Ocean, a premier destination for discerning food enthusiasts. Nestled conveniently beside Nabe Hotpot, this specialty store brings forth a treasure trove of high-quality Mexican seafood, including premium sea cucumber (fat ginseng) and frozen abalone, alongside South American flower (maw), Wisconsin Ginseng, Indonesia AAAA bird's nest, and Qinghai-Tibet Plateau Cordyceps. With its remarkable assortment of exclusive seafood and specialty products, this new Ever Blue Ocean location in Chinatown caters to those seeking extraordinary and diverse gastronomic experiences from around the world.
Exclusive Update: Big Wang's Replacement Revealed as 10 Seconds Yunnan Rice Noodle, a Branch of Shi Miao Dao Chain, Enhancing Chinatown's Culinary Scene
In last week's update of This Week in Chinatown, we were the first to report that the closed Big Wang restaurant would be replaced by a Yunnan Noodle establishment. Now, the identity of this anticipated eatery has been confirmed. The incoming Yunnan Rice Noodle restaurant is none other than 10 Seconds Yunnan Rice Noodle, a branch of the renowned Chinese noodle chain, Shi Miao Dao.
Shi Miao Dao is a popular chain operating more than 750 shops in China and has been expanding its presence in North America, with locations in New York, Atlanta, Texas, Charlotte, NC,, Michigan, Salt Lake City, California, Toronto and now Las Vegas. The English name of the restaurant, 10 Seconds Yunnan Rice Noodle, aligns with the rough translation of Shi Miao Dao, which means "ready in ten seconds."
This exciting development adds to the growing culinary landscape in Chinatown, offering patrons the opportunity to savor authentic Yunnan Rice Noodles prepared by a well-established and reputable chain.
Exciting Fusion Delights Await: Former Veggie House Transforms into Chinese Korean Restaurant Jin Jin at Pacific Asian Plaza
Chinese Korean Fusion Restaurant Set to Thrill Former Veggie House Patrons at Pacific Asian Plaza
A new restaurant named Jin Jin is moving into the former Veggie House. The closure of Veggie House left a void in the hearts of many Vegas diners, but there is exciting news on the horizon. A new restaurant is poised to take over the former Veggie House location, bringing together the best of Chinese and Korean cuisine. Led by someone formerly with the renowned Korean Steakhouse 8 OZ, this upcoming establishment promises to be a remarkable addition to the bustling Pacific Asian Plaza. Prepare for a sensational dining experience that blends the flavors and traditions of both cultures, leaving patrons eagerly anticipating its grand opening
Chef Kenny's Vegan Cafe Announces Closure: Last Day on July 15th, Staff Transitions to Chef Kenny's Asian Vegan & Dim Sum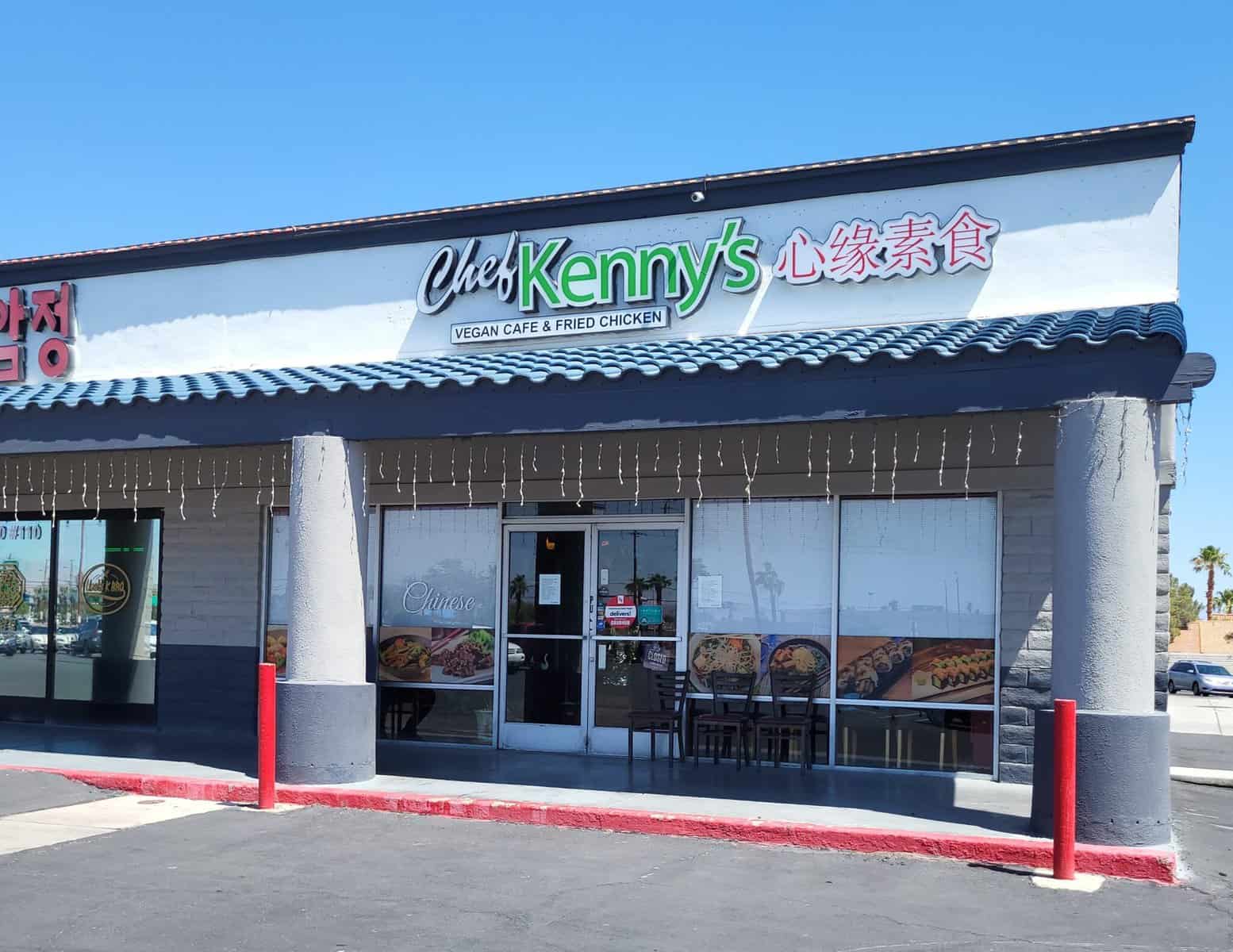 With a heavy heart, Chef Kenny's Vegan Cafe shared a saddening announcement on social media, revealing that their cherished establishment will be closing its doors on July 15th. In a poignant statement, they expressed that their lease had been bought out, rendering the space no longer available for vegan food. It is a disheartening end to an era of delectable plant-based cuisine.
However, there is a glimmer of hope amidst the sadness. The dedicated staff of Chef Kenny's Vegan Cafe will be transitioning to Chef Kenny's Asian Vegan & Dim Sum, located at 5570 W. Flamingo Rd., which will continue to serve their beloved dishes. It offers solace to loyal patrons that they can still enjoy Chef Kenny's culinary creations at their alternate location.
As for the future of the Korea Town Plaza location, the specific details regarding its replacement remain uncertain. Rest assured, updates will be provided to keep the community informed about any forthcoming developments.
Let us take a moment to appreciate the memories and delicious meals shared at Chef Kenny's Vegan Cafe, while looking forward to continuing the culinary journey at Chef Kenny's Asian Vegan & Dim Sum.
Embrace the unforgettable moments of another remarkable week in Chinatown. Let the memories linger, the experiences leave an indelible mark, and cherish the promise of reuniting next Friday. Remember, what happens in Chinatown, happens here. See ya next week!
Subscribe to Chinatown's New YouTube Channel
In our ongoing efforts to promote and highlight what we feel is the best Chinatown anywhere, we have launched a YouTube Channel to capture it.
The channel plans on featuring businesses, food, chefs, breaking news, street reports, and much more. Chinatown Vegas' YouTube Channel hopes to capture a real sense feel of what it's like to visit the super-fast growing Chinatown.