Chinatown Report:
This Week in Chinatown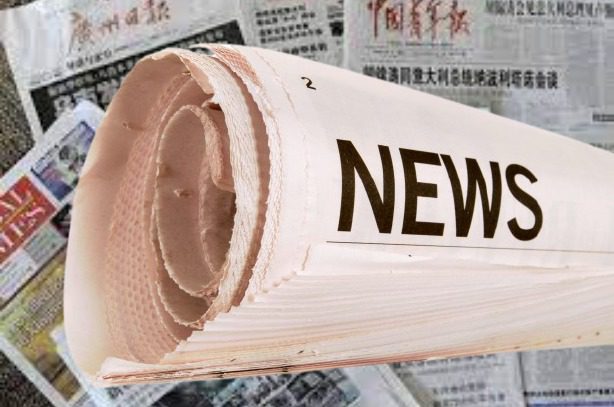 Welcome to the newest edition of 'This Week in Chinatown,' by Chinatownvegas.com. Join us on an exciting journey as we explore the latest events, tantalizing culinary experiences, and captivating cultural discoveries that make Las Vegas's Chinatown a vibrant and ever-evolving neighborhood.
Let's dive into the heart of this dynamic community and discover its many treasures. But before we do, here are some important notes:
Formula 1 preparations are in full swing, contributing to significant traffic disruptions in Las Vegas, particularly in Chinatown. These disruptions, combined with ongoing construction at Spring Mountain intersections and perplexing traffic light timing, have created a challenging situation for commuters and visitors alike.
On top of this, the resort corridor's bus pick-up locations have been temporarily removed, resulting in inconveniences and reservation cancellations up and down Spring Mountain Road.
If you are planning to visit Chinatown in the coming weeks, please be prepared for these multiple factors causing delays and confusion in the area. We strongly advise allowing extra time for travel and, if possible, considering public transportation as a more convenient option during this period. To stay updated and plan your journeys accordingly, we recommend visiting the Regional Transportation Commission of Southern Nevada (RTC) website.
Asian Night Market 2023 Celebrates Asian Culture and Supports Local AAPI Businesses
.
The Asian Night Market 2023 at the College of Southern Nevada was a huge success! The event was hosted by two non-profits in Las Vegas, the Asian Community Development Council, and OCA Las Vegas.
There were delicious food and merchandise from local AAPI small businesses, fun games, and exciting cultural performances. 100% of net proceeds from ticket sales support and provides free resources and services for the Asian American and Pacific Islander community.
Chinatown businesses that participated were Bambu Desserts, Manga Hole, Permission to K-Pop, Urban Matcha, Tea Maison, Share Tea, and O.Onigiri.
The event was a great opportunity to celebrate Asian culture and support local AAPI businesses. It was also a great way to raise awareness of the Asian American and Pacific Islander communities and the available resources.
We are starting from the east and heading west on Spring Mountain Rd
Las Vegas Little Theatre Presents Neil Simon's 'Laughter on the 23rd Floor
Las Vegas Little Theatre, a hub for community-driven entertainment, is thrilled to bring Neil Simon's classic comedy, 'Laughter on the 23rd Floor,' to the stage. This play promises a delightful evening of laughter and entertainment.
With live performances scheduled on multiple dates, including Fridays, Saturdays, and Sundays, the production offers ample opportunities for the community to come together and enjoy a shared theatrical experience. Showtimes are as follows:
Fridays on October 20th, 27th, and November 3rd at 8pm
Saturdays on October 21st, 28th, and November 4th at 8 pm, with an additional 2 pm matinee on October 28th
Sundays on October 22nd, 29th, and November 5th at 2pm
Las Vegas Little Theatre invites everyone to join them for this vibrant and humorous show, exemplifying their dedication to the spirit of community-driven theatre.
Diamond Bakery in Chinatown Las Vegas: Remodeling to Serve Coffee and Tea with Signature Baked Goods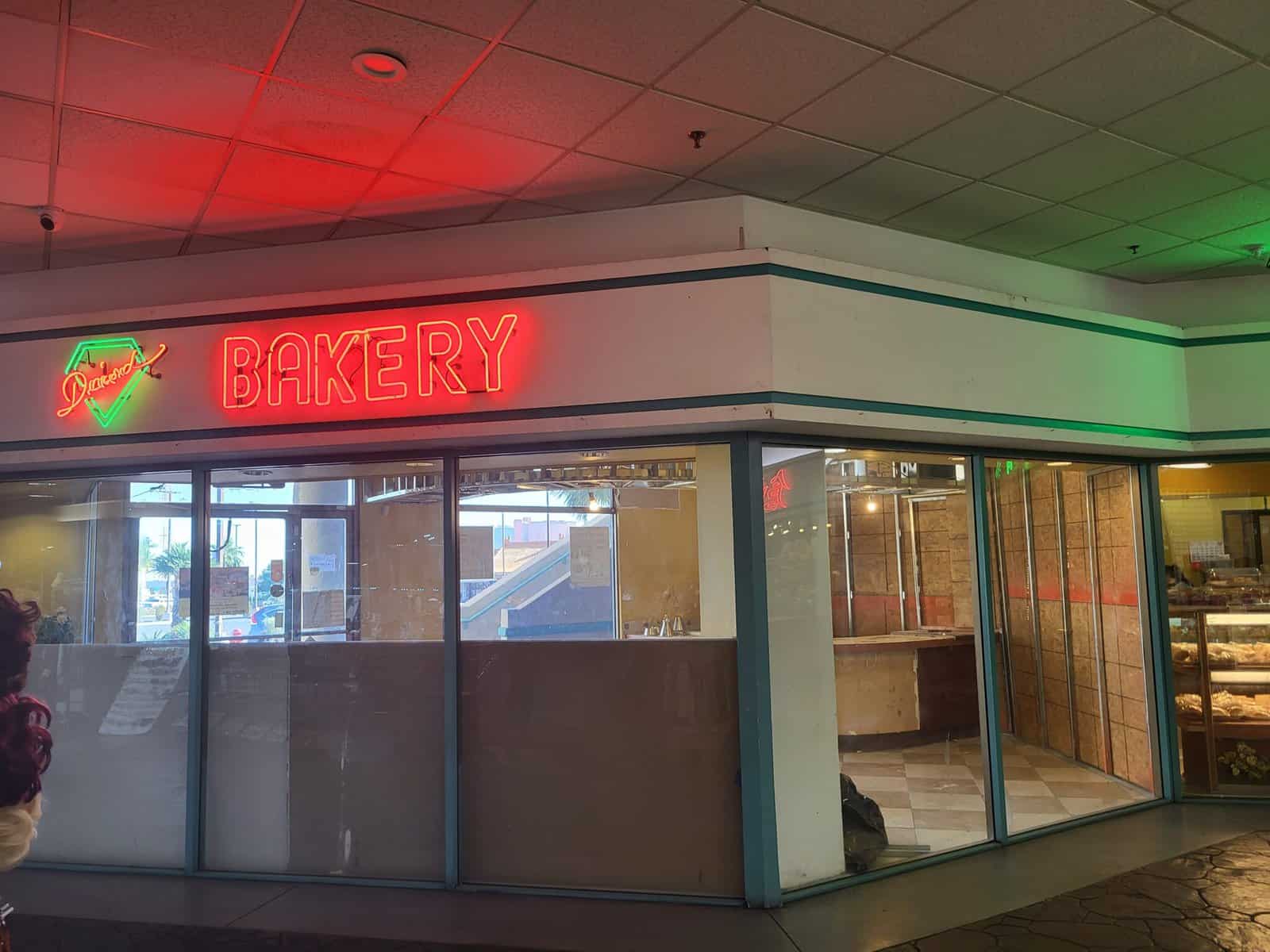 Diamond Bakery, the longstanding fixture, is embarking on an exciting new chapter. The bakery is currently in the process of remodeling, with plans to transform half of its store into a cozy coffee shop.
The upcoming coffee shop is set to redefine your morning routine. On the street entrance side, patrons will be greeted by a welcoming counter, offering a delightful selection of hot coffee and tea. This new addition perfectly complements Diamond Bakery's famed Hong Kong-styled gourmet bread, pastries, and cakes.
A cherished institution with a motto that proudly states 'We are Your Bakery since the 70s,' Diamond Bakery has a rich history. It originated in the San Gabriel Valley, spanning locations in the City of Monterey Park, Rowland Heights, San Gabriel, and El Monte. In 1996, the bakery found its home in Chinatown Las Vegas's bustling Chinatown Plaza, where it has remained a beloved cornerstone of the community.
With this exciting transformation in the works, visitors can look forward to an enhanced experience at Diamond Bakery, blending the traditional with the contemporary in the heart of Chinatown.
Confirmed: Noodle Nest by Tea Maison Set to Take Over Dagu Rice Noodle
In last week's edition, we brought you the inside scoop on the swirling rumors regarding the potential sale of Dagu Rice Noodle's inaugural US location.  Well, our sources were once again spot on. New signage now officially confirms the exciting development: Noodle Nest, brought to you by the talented team at neighboring Tea Maison, is gearing up to open its doors. So, stay tuned for more delectable updates and continue to savor the vibrant flavors of Chinatown.
Cutie Design Nears Completion of Remodel and Exciting Relocation
In a promising follow-up to our October feature in 'This Week in Chinatown,' we are thrilled to confirm that Cutie Design is on the verge of completing its stunning remodel. This beloved establishment is preparing to make a significant move, transitioning from the second floor to a more prominent and visible spot within the community.
We extend our heartfelt wishes for even greater success to Cutie Design in its new location. As this exciting transformation unfolds, we'll be sure to keep you updated with the latest developments. Stay tuned for more news and continue to support the vibrant businesses that make Chinatown shine.
Chubby Cattle Yakiniku Progress Confirmed with New Sign, Anticipated Arrival in Two Months
In a testament to their commitment to delivering the latest Chinatown news, the trusted source first reported on the upcoming Chubby Cattle Yakiniku concept by Chubby Cattle Group back in July. Long before any other media, they've been providing exclusive updates on this exciting development.
The latest information we've received suggests that the restaurant is well on its way to opening by the end of the year, bringing authentic Yakiniku dining to the heart of Chinatown. This progress has been further confirmed by the appearance of a new sign, signaling the approaching debut of Chubby Cattle Yakiniku.
Stay tuned for more exclusive insights on this much-anticipated addition to the Chinatown dining scene as the opening date approaches.
End of an Era: Beloved AYCE Sushi Spot Sushi Zone Closes Its Doors
In the ever-evolving culinary landscape of our city, it's with mixed feelings that we report the closure of Sushi Zone, the contemporary-casual All You Can Eat sushi restaurant that has been a staple for many in the community. While Yelp mentions a temporary closure with plans to reopen on January 1, 2024, our trusted sources inform us that the closure may, unfortunately, be permanent.
Sushi Zone, known for its popularity as an inexpensive All You Can Eat (AYCE) sushi spot, has been a beloved destination for sushi fans. It provided a delightful experience with a wide variety of sushi rolls and a selection of mouthwatering dishes. The unexpected closure has left numerous devoted patrons, who treasured their visits to this establishment, taken aback.
As of now, the future tenant of the vacated space remains a mystery, and we eagerly await news of who will step into Sushi Zone's shoes. However, the fact that Sushi Kaya is being pointed to as an alternative could suggest that the closure might indeed be permanent
Change is a constant in the restaurant industry, and while we bid farewell to Sushi Zone, we look forward to exploring the offerings of Sushi Kaya and discovering new culinary experiences that await us in this ever-vibrant food scene. Stay tuned for more updates as we continue to explore the diverse and evolving flavors of our city.
Hot Pot Buzz: 'Soup-erb! Hotpot & Grill' Rumored to Join Golden Sky Mall
Exciting whispers are circulating in the vicinity of the Golden Sky Mall, nestled just west of Decatur. This charming purple-colored mall is already home to a Chinese church and beloved eateries like Noodle Man, Chubby Boy, and Sweet Talk dessert shop. Now, the grapevine suggests that a new addition is in the works.
The rumored newcomer, aptly named 'Soup-erb! Hotpot & Grill' is said to be the brainchild of a well-known local restaurant group. As of now, we haven't been able to confirm this tantalizing tidbit, but the prospect of a hot pot haven joining the neighborhood is enough to keep our culinary curiosity piqued. Stay tuned for updates as we work to uncover the savory secrets behind this potential addition."
Exciting New Arrival: 'Rutba Indian Kitchen' Set to Spice Up Chinatown's Dining Scene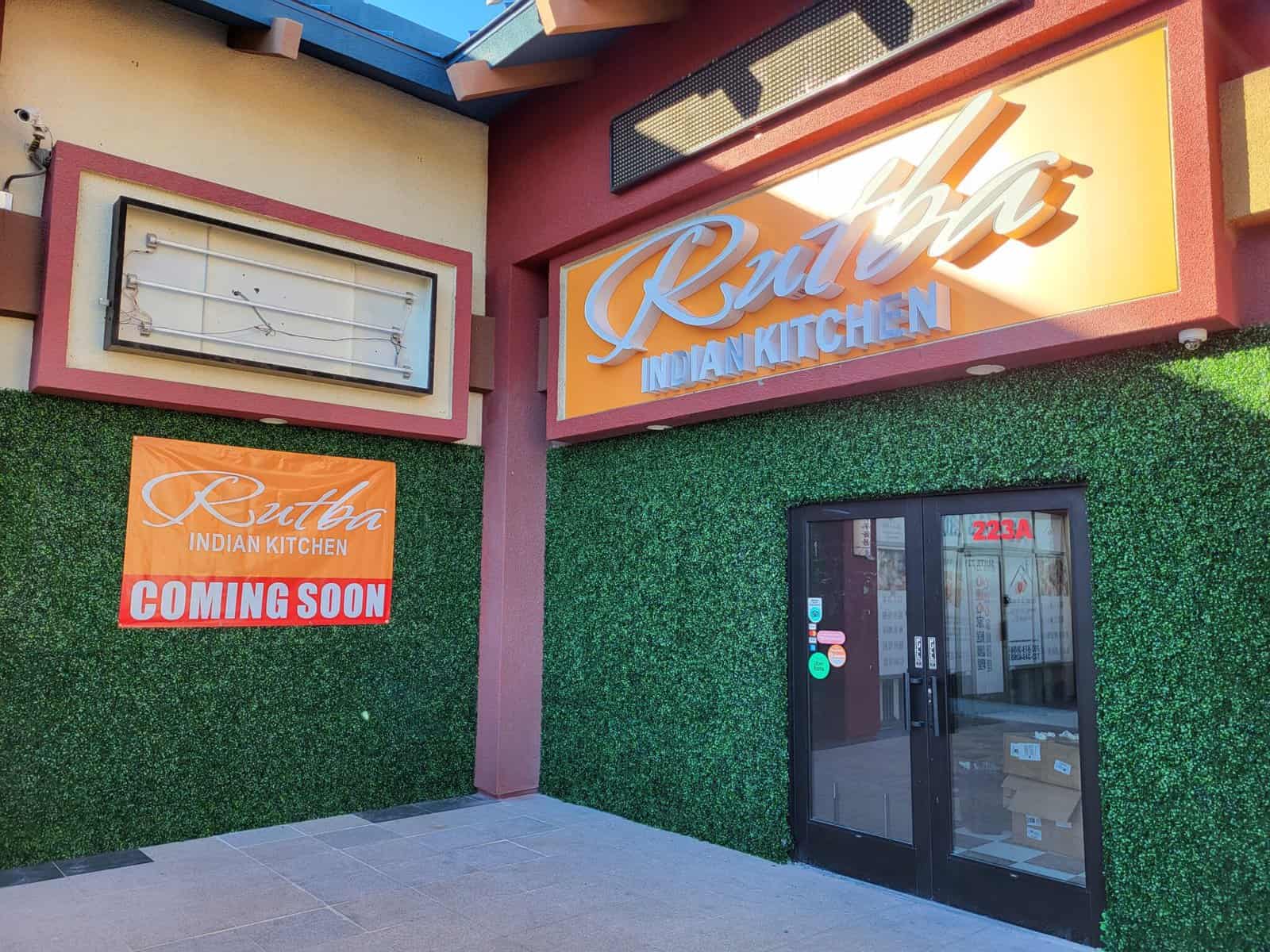 In a much-anticipated development, 'Rutba Indian Kitchen' is gearing up to make its debut in Chinatown, taking over the space previously occupied by 'India House Pinoy Bar & Grill.' As we reported back in March, the latter's name left many puzzled, and their sudden departure took us by surprise.
With new signage in place and whispers of a promising future for 'Rutba Indian Kitchen,' it seems we're on the verge of a delectable addition to Chinatown's culinary scene. The community is eager to welcome this exciting venture, and we can't wait to explore the flavors and experiences it will offer. Stay tuned for more details as the opening day draws near
Banchan's Soft Opening: A Delightful Variety, Dine-In, and To-Go at Korean Town Plaza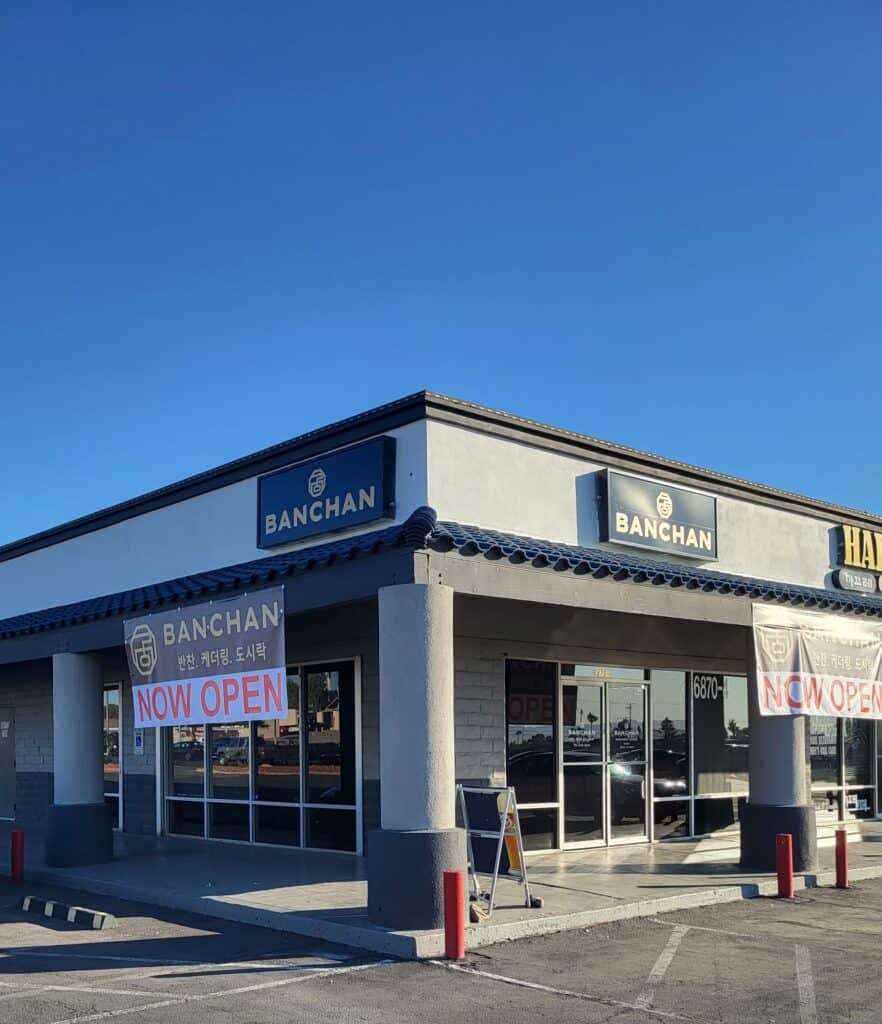 Transformation Confirmed: El Charro Gives Way to Banchan in Chinatown's Korean Town Plaza
Chinatown's culinary transformation is in full swing, and today, on Friday the 20th, marks the soft opening of Banchan at Korean Town Plaza. As we reported earlier, Banchan is taking over the space formerly occupied by El Charro, and their name reflects the delightful variety they offer.
We're thrilled to confirm this exciting development as Banchan opens its doors for the first time. While more details are yet to come, we're pleased to share that they will offer a delightful selection of Banchan. What's even more exciting is that their Banchan is available to go! You can choose from a glass display of delicious foods, making it convenient for those on the move.
As we close the pages on another extraordinary week, may the vibrant moments of Las Vegas's dynamic Chinatown continue to light up your days, and may the unforgettable experiences hold a special place in your heart. We look forward to reuniting with you next Friday for another thrilling edition of cherished memories. And always keep in mind, 'What Happens in Chinatown, Happens Here.' Until next Friday!