Chinatown Report: This Week in Chinatown
Las Vegas Chinatown news and analysis by Chinatownvegas.com. Food. Restaurants. Tips. Things to do. Events. What's in? What's out? RUMORS + much more
Introducing the New Edition of "This Week in Chinatown" on chinatownvegas.com! Discover the Latest Updates, Culinary Delights, and Cultural Gems in Las Vegas' Vibrant Chinatown. Get ready for an immersive journey through the unique flavors, traditions, and experiences that define this remarkable community. Stay tuned for exciting features, insider tips, and exclusive offers that will elevate your Chinatown experience. Whether you're a local resident or a visitor, "This Week in Chinatown" is your ultimate guide to everything Chinatown Vegas has to offer.
This past week
We hope that everyone had a happy 4th of July. Las Vegas hosted spectacular fireworks displays across various locations. The Las Vegas Strip dazzled with pyrotechnics launched from multiple hotel rooftops, while Fremont Street offered a free concert featuring the Eli Young Band. Attendees also enjoyed the Star-Spangled 5K Slot Tournament and a special Viva Vision Light Show.
Additionally, the Plaza Hotel treated guests to a stunning fireworks display. Off the strip, Red Rock resorts, Green Valley Ranch, and Lake Las Vegas showcased their own captivating fireworks shows for all to enjoy.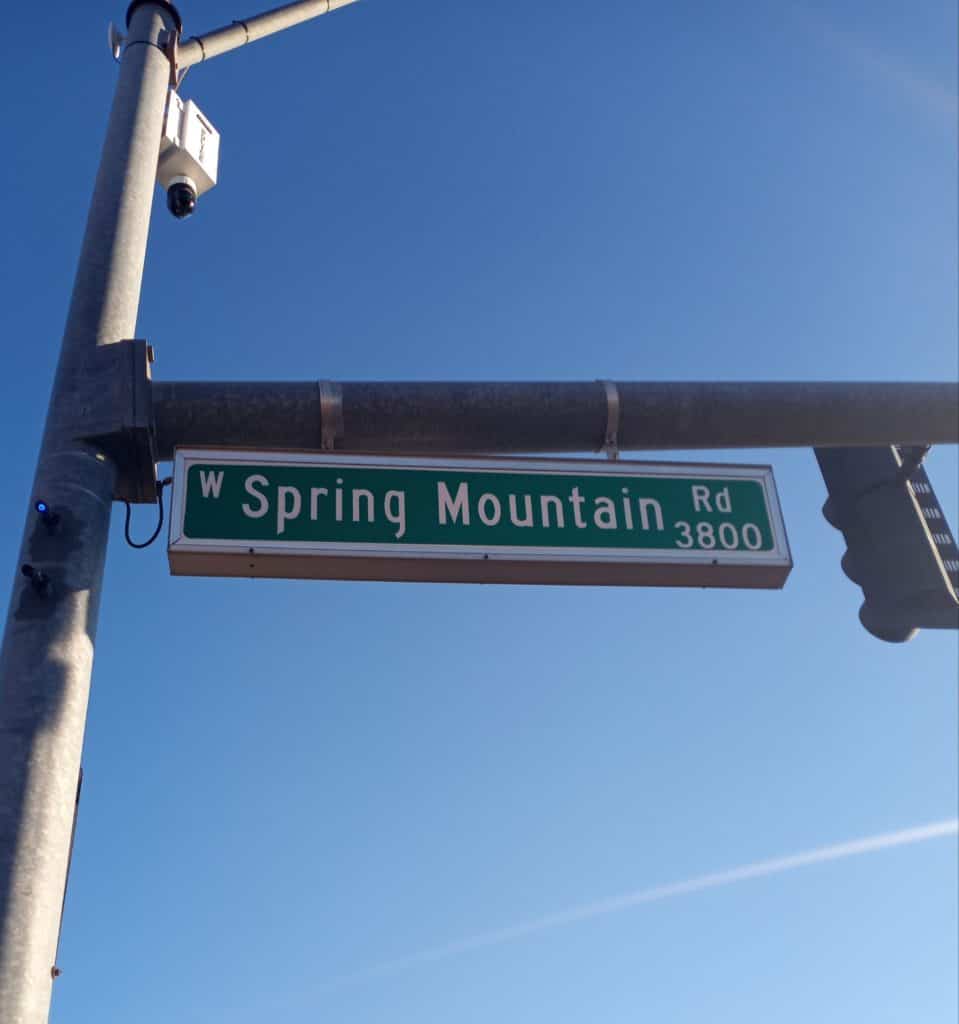 Enter Chinatown's captivating realm where tradition meets modernity. Experience endless excitement, immersive moments, and a vibrant pulse. Get ready for an unforgettable adventure.
We are starting from the east and heading west on Spring Mountain Rd.
Start Your Weekend with Unforgettable Live Music at the Legendary Sand Dollar Lounge
Indulge in an unforgettable weekend filled with sensational live music at the legendary Sand Dollar Lounge.
On Friday, July 7th, the spotlight shines on the LV Blues Society Open Jam, presented by the non-profit affiliate of The Blues Foundation. With a remarkable 30-year legacy of promoting blues music in Southern Nevada, this event promises to be a captivating experience.
Saturday brings a double treat with two incredible bands taking the stage. First up is the electrifying Las Vegas rock band, Until The Eclipse, followed by the extraordinary American blues rock singer, guitarist, and songwriter, Alastair Greene.
To round off the weekend on a soulful note, blues enthusiasts can revel in the melodic talents of blues guitarist and singer, Eric Heideman, on Sunday.
For a comprehensive overview of the live music lineup for the rest of the week, we invite you to visit their website at The Sand Dollar. Please note that all shows, except for Until The Eclipse, commence at 10 PM. However, Until The Eclipse will grace the stage at 6 PM. Kindly note that all attendees must be 21 years or older, and as always, there is never a cover charge.
Discover the World-Class Delights of 00 Pie and Pub: A Craft Pizza Mecca in Chinatown Vegas
Chinatown Vegas proudly takes credit as the first to discover the sensational gem, 00 Pie and Pub, back in October of last year's This Week In Chinatown. With subsequent coverage and insider updates, it is our pleasure to confirm that this brand-new establishment has truly achieved world-class status.
At the helm of 00 Pie and Pub stands none other than the esteemed World Pizza Champion, Michael Vakneen, ensuring an unparalleled pizza experience like no other. We, along with our foodie friend, had the privilege of dining at this extraordinary spot, and we can confidently attest to its exceptional quality.
It is our sincerest recommendation that you make your way to 00 Pie and Pub with utmost haste, as securing a table in the near future is predicted to be an increasingly challenging feat. Immerse yourself in the world of craft pizza perfection and embark on a culinary adventure that will leave your taste buds in awe.
Kaiseki Yuzu, the renowned restaurant known for its authentic "Washoku" traditional Japanese cuisine, led by Chef Azeuchi, has announced that it will be closed from July 9th through the 13th. The restaurant will be taking a well-deserved break during this period to recharge and prepare for the next chapter of culinary excellence. Patrons are kindly advised that Kaiseki Yuzu will resume its normal business hours and welcome guests back with open arms on the 14th of July. Prepare to indulge in a delightful gastronomic journey once again as Chef Azeuchi and his team continue to captivate diners with their exquisite creations.
Mama Chai's Invites KPOP Fans to an Unforgettable Multi-Fandom Cup Sleeve Event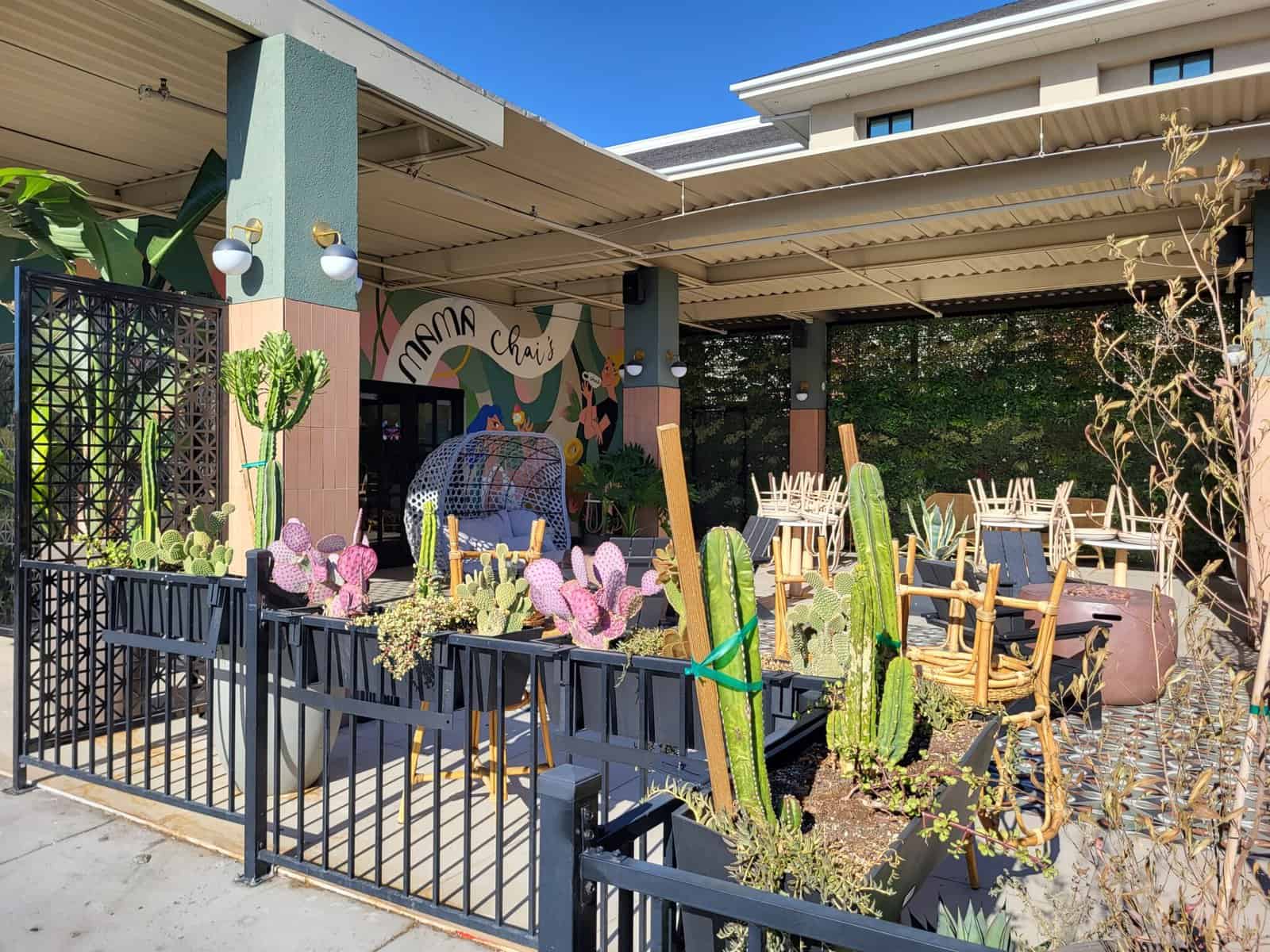 Mama Chai's, the newly established dessert hot spot, is delighted to announce an event that will thrill all KPOP enthusiasts. The establishment invites you to their highly anticipated KPOP Multi-Fandom Cup Sleeve Event, in collaboration with 702 Magic Shop. This promises to be an evening filled with excitement, fun, and a vibrant showcase of the hottest tunes of this generation! 🎤⁠
While indulging in the delectable offerings at Mama Chai's, attendees can also explore the lively vendor night market, adding to the overall enchantment of the event.
Mark your calendars for this unforgettable occasion, taking place at Mama Chai's located at 4240 Spring Mountain Rd. The event is scheduled for Friday, July 7, 2023, starting at 5:30 PM and continuing until midnight.
Don't miss out on this remarkable opportunity to immerse yourself in the world of KPOP fandom while enjoying mouthwatering treats from Mama Chai's. Join the festivities and let the rhythmic beats of KPOP set the stage for an extraordinary evening of enjoyment!
Cô Anh Sandwich & Noodle Kitchen Takes a Well-Deserved Vacation: Temporarily Closed Until August 12th
Cô Anh Sandwich & Noodle Kitchen, the beloved Vietnamese eatery, will be embarking on a well-deserved month-long vacation. The restaurant will remain closed from July 7th to August 11th, and eagerly anticipate reopening on the 12th. During this hiatus, the dedicated team will be visiting their homeland, Vietnam, as well as exploring the beautiful country of Thailand.
Fans of Cô Anh's delectable offerings need not fret, as the closure is temporary. To tide over their cravings, many patrons wisely stocked up on mouthwatering pork rolls earlier this week, ensuring a satisfying indulgence until Cô Anh reopens its doors.
Join us in wishing the Cô Anh team a fantastic vacation as they immerse themselves in their heritage and enjoy a well-deserved break. Rest assured, when they return, they will continue to delight us with their authentic Vietnamese cuisine.
Exciting Transition Unveiled: Big Wong Makes Way for Sensational Yunnan Restaurant
Exciting news is afoot as the transition and remodeling process is now underway at the esteemed location previously occupied by Big Wong. Prepare to be captivated by the imminent arrival of a sensational new dining experience – a Yunnan Noodle restaurant.
Hailing all the way from California, the esteemed chefs are renowned for their mastery of Yunnan cuisine. Get ready to indulge in an array of exquisite noodle dishes that will transport your taste buds to the enchanting world of Yunnan's culinary heritage.
While we diligently work behind the scenes to bring this extraordinary addition to life, we are eager to share more information with you in the near future. Stay tuned as we unveil the name, concept, and tantalizing details about this remarkable Yunnan Noodle restaurant.
Iconic Irene's Transformed: Jackpot Joanie's Gaming & Spirits Set to Open in Chinatown with Stunning Remodel
New Sign Installation Adds Finishing Touches to Thrilling 24-Hour Gambling Spot: Grand Opening Approaches
In a remarkable feat of transformation, the beloved and iconic Irene's has undergone a stunning metamorphosis, emerging as the all-new Jackpot Joanie's Gaming & Spirits in Chinatown. The extensive remodel is now complete, with the crowning glory being the installation of a striking new sign. The much-anticipated grand opening of this exhilarating gaming destination is just around the corner, fueling anticipation and excitement.
Irene's, a cherished landmark, has been revitalized into the extraordinary Jackpot Joanie's Gaming & Spirits, building upon a legacy of excellence. Known for its unparalleled commitment to customer satisfaction and a wide range of gaming options, the re-imagined establishment is set to elevate the gaming experience in Chinatown to new heights.
Prepare to be enthralled as Jackpot Joanie's Gaming & Spirits unveils its doors, creating a captivating atmosphere that melds gaming excitement with the vibrant spirit of Chinatown. The wait is nearly over, and soon you will have the opportunity to immerse yourself in an unforgettable adventure at this remarkable destination.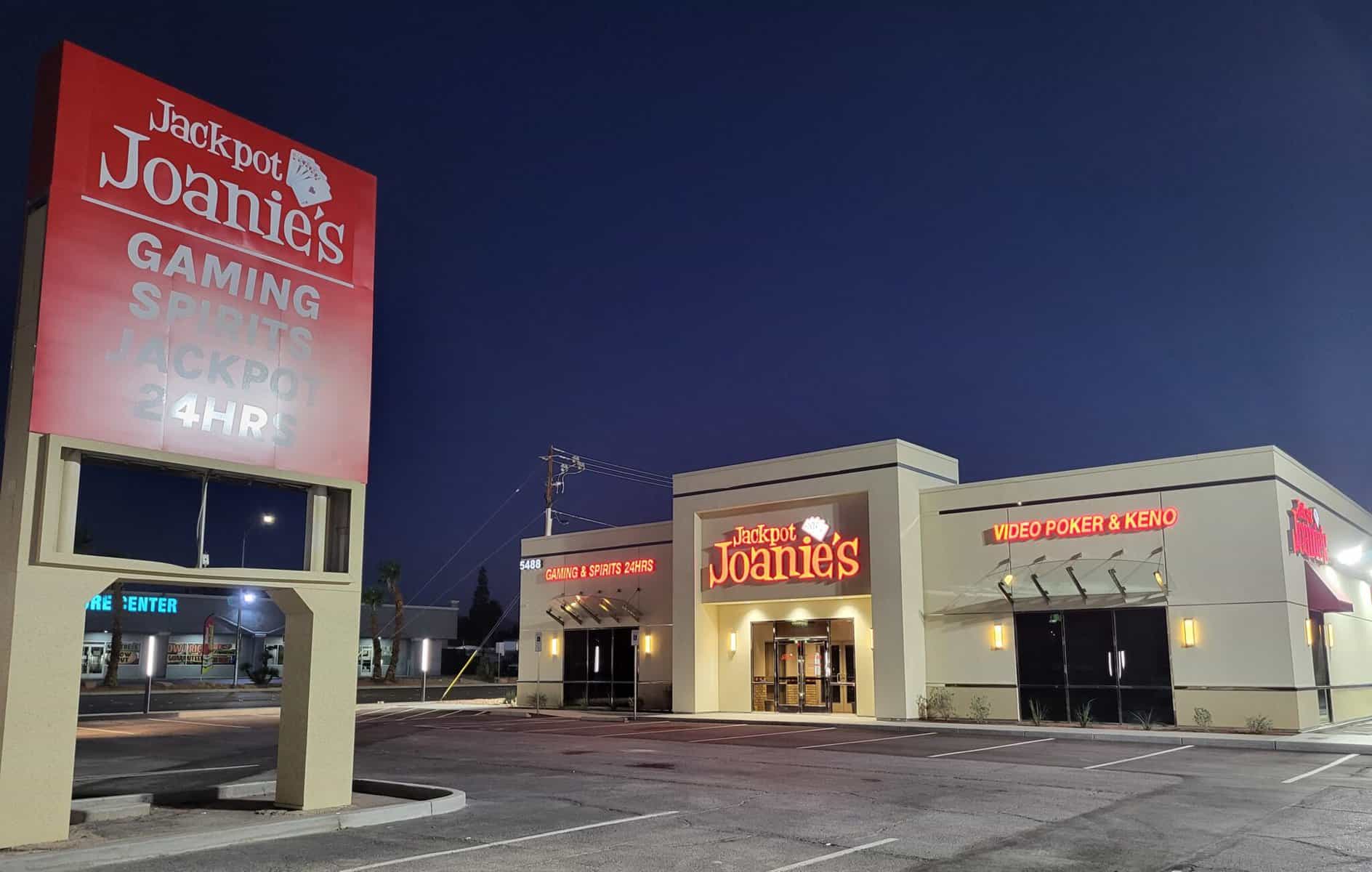 Mutao Massage Transforms into Yu Massage: A 24-Hour Spa with an Expanded Range of Service
Mutao Massage is proud to announce its rebranding as Yu Massage, an exceptional 24-hour massage spa offering a comprehensive range of revitalizing services. The spa continues to be under the same management and retains its skilled team of therapists, ensuring a seamless transition for its valued clientele.
At Yu Massage, guests can indulge in a variety of rejuvenating experiences, including Thai Massage, Body Massage, Foot Massage Reflexology, and Body Scrub treatments. With an expanded menu of services, Yu Massage aims to cater to the diverse wellness needs of its patrons, providing a sanctuary for relaxation and renewal.
It's important to note that this transformation applies to the first Mutao location. The second Mutao, located just a few yards east, will continue to operate under the familiar Mutao name, ensuring that guests have the convenience of choosing between the two distinguished establishments.
Experience the elevated essence of Yu Massage as they redefine the art of relaxation and well-being. Step into a world of tranquility, where skilled therapists and an array of therapeutic treatments await to soothe your senses.
As another remarkable week comes to a close, my friends, cherish the extraordinary moments that await you in Chinatown. Until we reunite next Friday, let the memories linger and the experiences leave a lasting imprint. And never forget: What happens in Chinatown, happens here.
Subscribe to Chinatown's New YouTube Channel
In our ongoing efforts to promote and highlight what we feel is the best Chinatown anywhere, we have launched a YouTube Channel to capture it.
The channel plans on featuring businesses, food, chefs, breaking news, street reports, and much more. Chinatown Vegas' YouTube Channel hopes to capture a real sense feel of what it's like to visit the super-fast growing Chinatown.
If you love Chinatown, follow us on Social Media: