Chinatown Report: This Week in Chinatown
Las Vegas Chinatown news and analysis by Chinatownvegas.com. Food. Restaurants. Tips. Things to do. Events. What's in? What's out? RUMORS + much more
This week, Chinatown experienced a surge in activity due to the hosting of several big conventions and concerts in town. As a result, restaurants and stores were bustling with activity and excitement, reflecting the lively and dynamic atmosphere of the area.
Recently, it was revealed that Adele, who just wrapped up her final show last weekend, has a strong affection for Las Vegas. She has even announced 34 new concert dates from June 16 to November 4 in the city. To add to her love for Vegas, Adele also plans to film a concert movie there. However, she has yet to discover the wonders of Chinatown, and once she does, she may never want to leave.
Las Vegas is a top destination for concerts due to its reputation as the entertainment capital of the world. The city offers a variety of venues and invests in cutting-edge technology, attracting top-tier performers for residency shows. Our Chinatown is a popular spot for both concert-goers and performers to enjoy food, drinks, and entertainment. Many attendees and artists flock to the area to have a good time and savor the diverse selection of Asian cuisine and cultural experiences that Chinatown has to offer.
Congratulations to Chinatown chef Kaoru Azeuchi of Kaiseki Yuzu for being named a finalist in the James Beard Awards for 2023! This is an incredible achievement and a testament to Chef Azeuchi's talent and dedication to the art of kaiseki cuisine. Kaiseki Yuzu is already known as a destination for those seeking exquisite, multicourse meals, and this recognition by the James Beard Foundation only solidifies its reputation as one of the best restaurants in the country. We look forward to seeing the results of the awards on June 5th in Chicago and wish Chef Azeuchi and the team at Kaiseki Yuzu the best of luck!
Guess what we found out this week? That major Chinatown strip mall we thought was nameless? Well, turns out it actually has a name! Who knew? Apparently, no name on the sign all these years, so unless you're some kind of psychic, how were you supposed to know? Check out the details below.
Let's have a look and see what is new in Chinatown
We are starting from the east and heading west on Spring Mountain Rd.
Sand Dollar Lounge's New 'Boycott Sal's' Pizza Supports Local Charity with Every Slice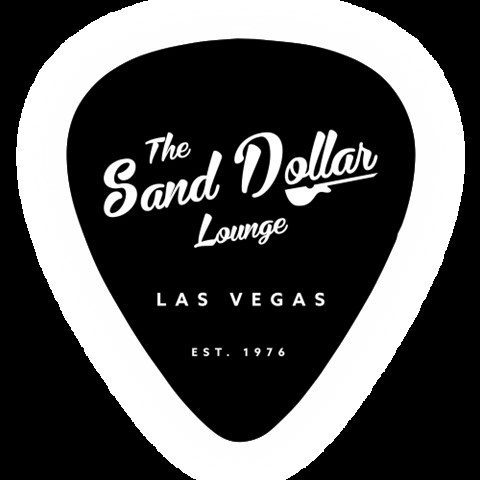 The Sand Dollar Lounge, a renowned live music venue in Chinatown, is serious about its pizza and has recently introduced a new pie called "Boycott Sal's," created by pizza icon Chris Decker of Metro Pizza. For every pizza sold, one dollar is donated to Three Square, making it a delicious and charitable choice for patrons who want to support a good cause while enjoying great food and music at the Sand Dollar.
Get Ready for an Unforgettable Adventure as "The Wind in the Willows" Comes to Life on Stage at
Las Vegas Little Theater
The Las Vegas Little Theater and Alchemy Arts are presenting a stage adaptation of Kenneth Grahame's classic children's novel, "The Wind in the Willows," adapted by Caroline Moran and James Moran. The live performances will take place on Fridays, Saturdays, and Sundays from March 24 to April 2, with both matinee and evening showtimes available.
General admission tickets are priced at $20 for adults and $10 for students under 18. It's an exciting opportunity for theater enthusiasts and fans of the beloved novel to experience the adventures of Mole, Rat, Toad, and Badger on stage.
"The Wind in the Willows" is a classic children's novel about the adventures of four animal friends who live in the English countryside: Mole, Rat, Toad, and Badger. It celebrates friendship, adventure, and the natural world, and has been beloved by readers since its publication in 1908.
00 Pie and Pub: New Neapolitan-Style Pizza Joint with Italian Beer and Wines Set to Open Soon
In late April or early May, the 00 (Double Zero) Pie & Pub will be opening its doors. The establishment will have around 40 to 50 seats, along with bar seating. The pub will showcase Italian beer and wines on tap, and it has a custom-built pizza oven straight from Italy. The restaurant is set to announce a renowned pizza champion who will be leading the pizza-making team, but we have sworn to keep the details secret for now. The menu will offer a streamlined selection of appetizers and a nice selection of craft pies that the owners describe as a Neapolitan hybrid.
Please Be Mindful: Small Business Requests Consideration When Canceling or No-Showing Reservations
Kaiseki Yuzu, posted this message on their Instagram to address the issue of last-minute cancellations and no-shows for reservations. They are a small business with limited capacity and rely on reservations to manage its resources efficiently.
"As a small business with limited capacity, we ask you to please be mindful when canceling or not showing up for a reservation.
Many ingredients are purchased on the day of service. The team works very hard to give the best experience possible, and last-minute cancelations or no-shows really affect our bottom line. Thank you!
We applaud the small business for advocating for themselves and kindly requesting their customers to be considerate of their limited capacity when canceling or not showing up for reservations. This message serves as a good reminder for all of us to be mindful of how our actions can impact small businesses.
Again big kudos for being a James Beard Finalist! The highly touted Awards for 2023 will be announcing its winners on June 5th in Chicago and Kaiseki Yuzu's chef. is a finalist. Let's keep our fingers crossed and wish Chef Azeuchi the best of luck!
99 Ranch's weekly flyer is out now, offering exciting deals and promotions on a wide range of Asian groceries and products. Don't miss out on the chance to save big while you shop!"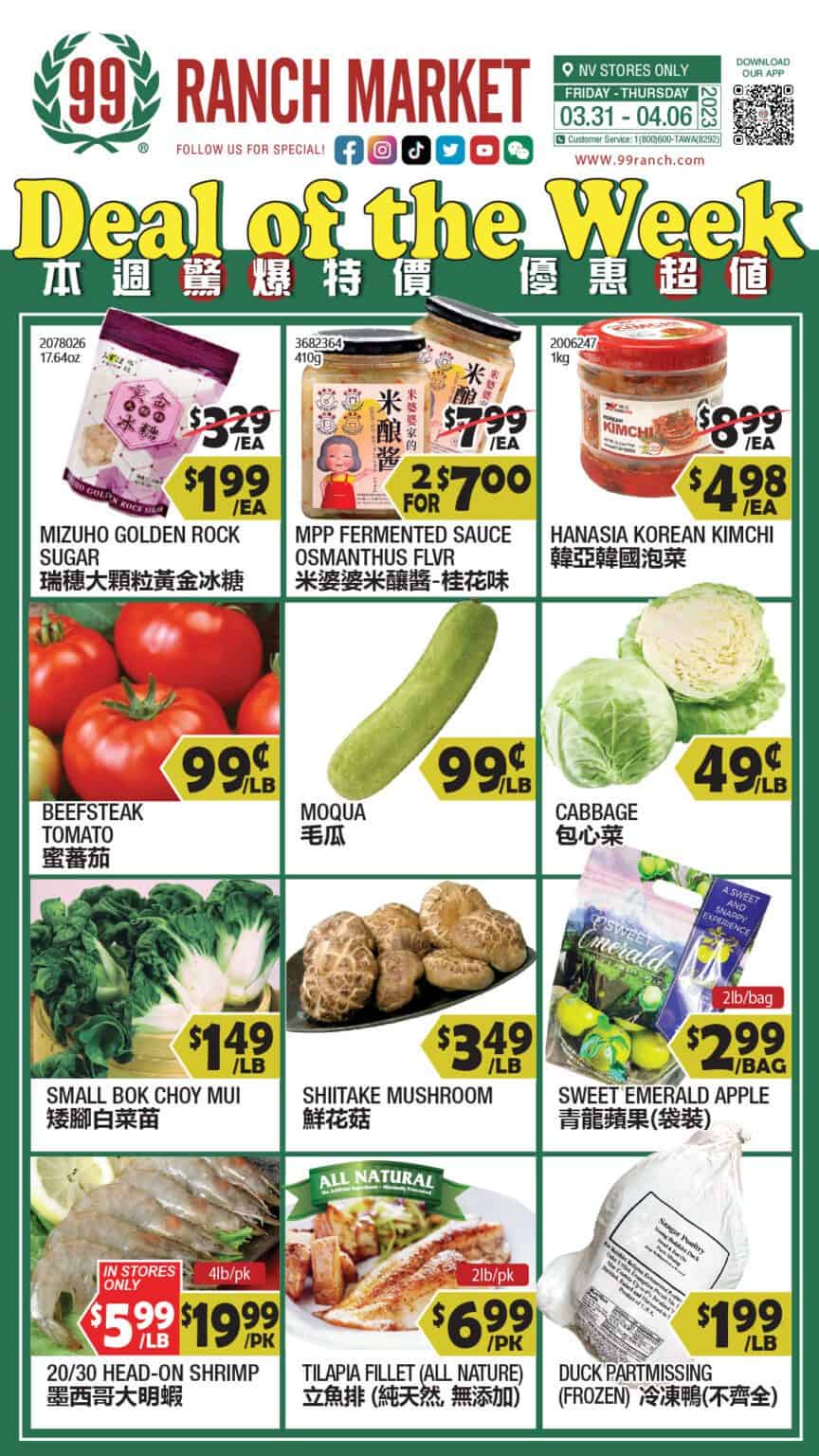 Spring Sale Alert: Up to 12% Off on All Products at Shibuyala – Your Go-To Japanese Cosmetics and Skincare Store
Shibuyala, the Japanese cosmetics and skincare store, is currently having a spring sale where customers can get up to 12% off on everything in the store until April 6th. This includes many new arrivals. Known for its innovative formulations and use of traditional Japanese ingredients, Shibuya offers a wide range of high-quality beauty products at discounted prices.
Kuma Co's Sign Installed at Shanghai Plaza, Confirms the Full Operation of the Store
On February 17th, "This Week in Chinatown" initially reported the soft opening of Kuma Co. We are delighted to announce that their company's sign has now been installed and is visible to all visitors. Kuma Co, located on the second floor of the Shanghai Plaza, is now fully operational and offers a wide range of popular brands like Sanrio, San-X, Sonny Angels, Smiski, and much more.
For a long time, we mistakenly believed that the Chinatown strip mall had no name and even referred to it as "The strip mall with no name" in our posts. However, during a recent inquiry about retail space, we contacted the management and were informed that the mall did have a name, despite it not being displayed on the signage. Given the absence of any visible name, our previous assumption was understandable.
During our conversation, the individual we spoke with acknowledged that the mall had been in a state of disrepair in the past. However, we were informed that the landlord is now dedicated to transforming the mall into an Asian-themed Retail Power Center, featuring a wider range of Asian dining options and other Asian tenants. This is a prime location and one of the largest malls in Chinatown. We are looking forward to seeing these improvements.
New Chinese Restaurant to Open in Former Cafe Sanuki Space, Confirmed by Leasing Source
According to sources, a new Chinese restaurant is set to take over the former Cafe Sanuki space that closed last year. The space has been partially gutted, and after inquiring about it, it was revealed that someone has leased it and plans to open a Chinese restaurant there following some remodeling.
We will provide regular updates on the new Chinese restaurant opening in the former Cafe Sanuki space as more information becomes available, and encourage readers to follow us on social media for the latest developments.
Griffs Bar and Billards to Host Friday Night 9 Ball Scotch Doubles Chip Tournament
Get ready for an exciting night at Griffs Bar and Billards as they host their Friday Night 9 Ball Scotch Doubles Chip Tournament! The tournament will kick off at 8 PM, with tables available for practice starting at 7 PM.
Participants can register with a $50 entry fee (includes $10GF) and have the option to enter an additional $10 and $20 side pots. However, only 32 players can participate, so be sure to secure your spot early!
Don't miss out on the chance to compete in this thrilling tournament and potentially win big. Mark your calendars and head over to Griffs Bar and Billards for a night of fun and friendly competition!
Gimik Republic Launches New Promotion: Cocktail Pitchers for $18.99 – Perfect for Sharing with Friends!
Gimik Republic, a Filipino-style restaurant, and bar is launching an exciting new offer: a pitcher of cocktails for only $18.99. The promotion includes a selection of rum, vodka, and tequila, along with several different mixers, making it a perfect addition to their delicious Filipino cuisine. The restaurant is known for its vibrant atmosphere and friendly staff, making it an excellent destination for groups and gatherings.
This new promotion is sure to be a hit among customers who are looking for an affordable and fun night out. With the option of sharing a pitcher with friends, guests can now indulge in their favorite cocktails and enjoy the lively ambiance of the Gimik Republic. This special is for Wednesday, Thursday, and Sunday  5 pm to 2 am
New Scratch Kitchen Restaurant, Taste of Africa, to Bring Authentic African and Mediterranean Cuisine to Pioneer Square, Chinatown
A new restaurant named Taste of Africa (Authentic African and Mediterranean Grill) is set to open in Pioneer Square, Chinatown. The eatery boasts a scratch kitchen and offers a variety of authentic African and Mediterranean dishes, as stated on its sign. While there is no specific opening date announced, the sign indicates that it will be "coming soon".
New Korean Restaurant Set to Open in Chinatown at 3560 Jones Blvd – Building Undergoing Major Renovations and Expansion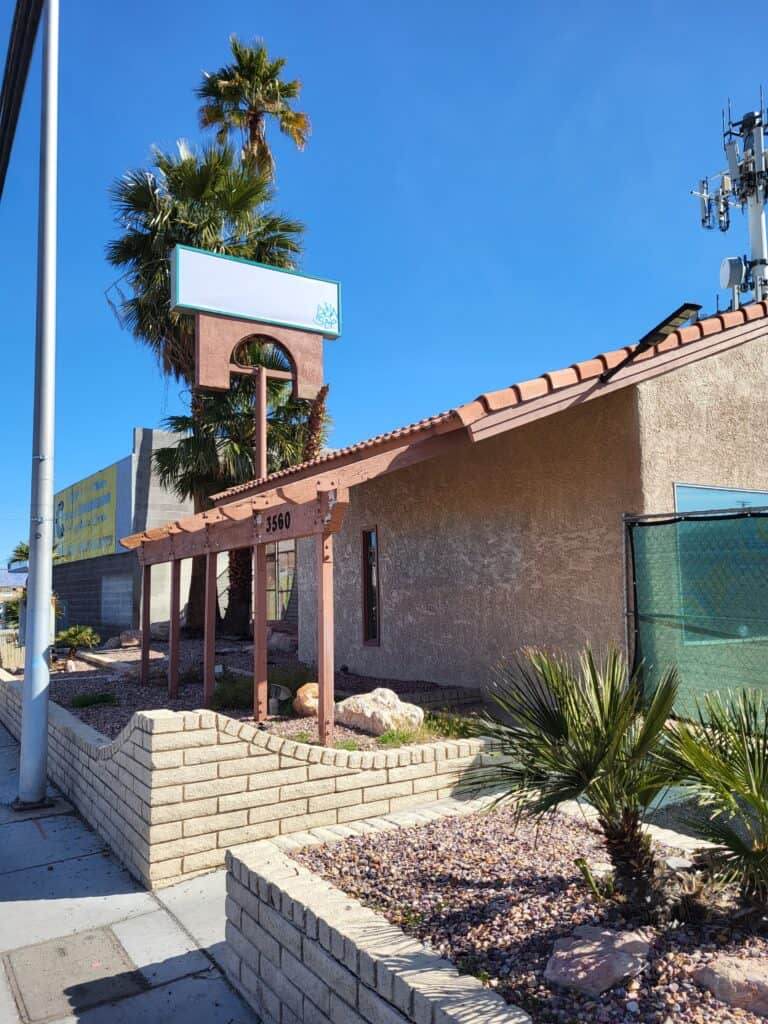 A freestanding building space located at 3560 Jones Blvd is set to become a new Korean restaurant. Half of the 2,400 square foot former office space will be demolished and rebuilt to make room for the restaurant, while the other half of the building will receive a full remodel. The roof will also be raised by 4 feet to provide more ceiling space.
The building is situated just a few steps south of Spring Mountain and Jones, between Choice Transmission and the Bank of America, and is located just before Kangnam Square. Since it was built in 1976, the building has housed several different businesses, but this will be the first food establishment.
While little is known about the restaurant's name, sources have confirmed that it will serve Korean cuisine. Stay tuned for more updates on this exciting new addition to the Chinatown food scene.
Popular Chinatown Restaurant, China Mama, Damaged by Overnight Fire
It's with great sadness to report that China Mama, the well-known restaurant in Chinatown, was engulfed in flames. The establishment, which has been serving customers at the same location for over two decades, sustained extensive kitchen damage due to a fire that broke out overnight. According to a social media post, the owners are currently evaluating the extent of the damage and are committed to rebuilding the restaurant as soon as possible.
Letter of the Week:

We receive several inquiries about Las Vegas Chinatown.
We will feature some here in our weekly report.
Iris Sgroi Asks:
We are staying at an Airbnb in Chinatown for a few days next month and are wondering if all the smoke shops sell marijuana or if it is sold only at medical places. Which do you recommend?
Iris Sgroi, marijuana is only sold through a licensed dispensary. There are several in Las Vegas, but if you are looking for one in Chinatown there is Cultivate Dispensary. Cultivate is at 3615 Spring Mountain Rd. The Smoke Shops you are referring to are retail stores that specialize in selling tobacco products, smoking accessories, and sometimes other items such as e-cigarettes or cannabis-related products, but not cannabis.
That's it for this week. Until the next, continue enjoying Chinatown
Chinatown's New YouTube Channel Launched
In our efforts to promote and highlight what we feel is the best Chinatown anywhere, we have launched a YouTube Channel to capture it.
The channel plans on featuring businesses, food, chefs, breaking news, street reports, and much more. Chinatown Vegas' YouTube Channel hopes to capture a real sense feel of what it's like to visit the super-fast growing Chinatown.
If you love Chinatown, follow us on Social Media: