Chinatown Report: This Week in Chinatown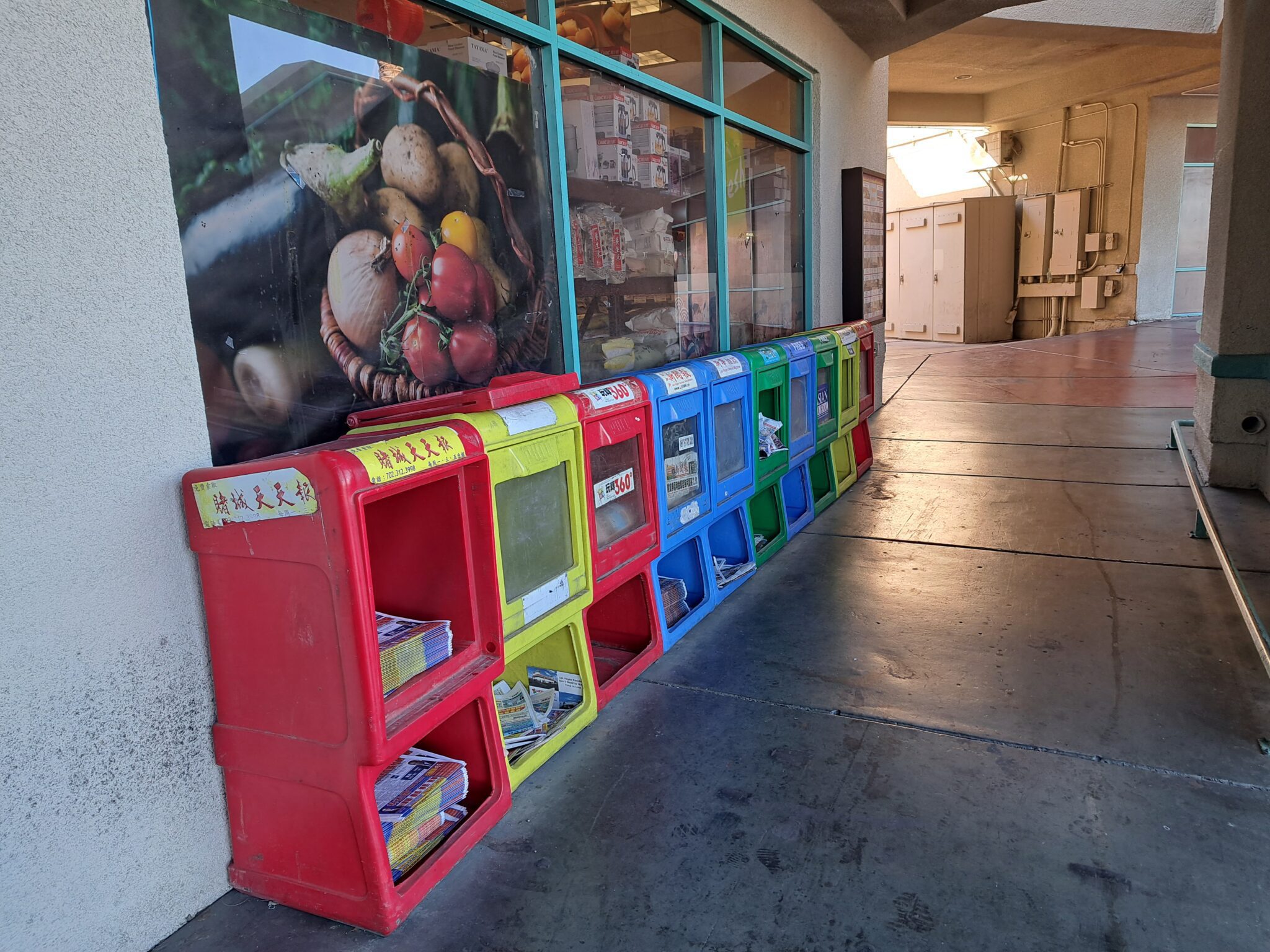 Las Vegas Chinatown news and analysis by Chinatownvegas.com. Food. Restaurants. Tips. Things to do. Events. What's in? What's out? RUMORS + much more
Chinatown Vegas hopes that everyone's New Year is off to a fantastic start. We look forward to 2023 and the continued growth of our Chinatown. During the holidays, the popularity and discovery of Chinatown were quite apparent. Every restaurant on Spring Mountain Rd was jam-packed and our best restaurants had 2-3 waits from start to finish. The Las Vegas Chinatown is not a secret anymore.
The year ended with very few restaurants closing, but the closing of Joyful House as we reported in the first This Week in Chinatown on October 7th, was the most recognized.  In that same issue, we wrote about Doppio Zero a new pizza bar concept from the team at the Golden Tiki which is supposed to open at The Center of Spring Mountain but still has no sign of its opening. Tora the Japanese Katsu & Curry specialists, Sweet Mong, and Sugar Mama desserts are all open and doing great business, as expected.
During the holidays, there was a very special visit from Miss Laos Universe, Payengxa Lor.  Payengxa was welcomed with two events in Chinatown. Payengxa is now in New Orleans where she will compete for the Miss Universe title on January 14th. You can read about the two events below.
Let's have a look and see what else is new in Chinatown.
Starting from the east and heading west on Spring Mountain Rd.
Miss Universe Laos Meet and Greet at Bambu Desserts
On December 26th, Bambu Desserts held a Meet and Greet for Payangxa Lor, the 2022 Miss Universe Laos who will compete in the 2023 Miss Universe pageant in New Orleans on January 14th.
Hosted by the Laos-born owner of Bambu, Santy Luangpraseuth it was a fun-filled as well as emotional evening with dozens of women in traditional Laos dress.
"My family came to the USA for a better life from a refugee camp when I was 2 years old. As a female immigrant business owner, it's a dream to have the Miss Universe visit my store. And my mom still can't believe it" –Santy Luangpraseuth
The Las Vegas Asian community will rally around Miss Lor  who will light up the stage at the 71st annual Miss Universe in New Orleans on January 14, 2023
Two new Japanese shops opening in the Chinatown Retail plaza
Joining Tofu Hut, Great Season Massage, an eyeglass and vision center, Hafez Persian Cuisine and Bakery and Yuzu  Japanese is Fuku-Ya and a Japan Anime Shop.  According to a company representative, Fuku-Ya will "super-soft open" tomorrow, Saturday, January 7th. The Japan Anime Shop has no official opening date at the time of this post.
In the November 25th  issue of  This Week in Chinatown we reported that the long-time Filipino fast-food restaurant Lutang Bhuay was closed. A sign posted on the door said it was closing temporarily due to remodeling. Las Vegas resident Diane Song sent u s photo that a new sign is up for a new Korean restaurant Jinju Gomtang.
What's New at the ShangHai Plaza?
IX Skewer and Bar are officially open.  The IX, number nine in Roman numerals specializes in Sichuan-style skewer restaurants which replaced Orchid Vietnamese. There was a lovely ceremony with a ribbon cutting, lion dancers, and fireworks with lots of local community leaders in attendance.
ShangHai Taste hosted the welcome reception dinner for Miss Universe Laos, Payengxa Lor
The beauty queen from Laos, Payengxa Lor kicked off her US tour in Las Vegas with a special and exclusive dinner at ShangHai Taste. Chef Jimmy Li created a special 20+ course menu for the Miss Universe contender and team. There were an estimated 400+ people that tried to reserve one of the 38 seats available for the dinner.
Miss Lor also made an appearance on local NBC news channel 3 as she answered questions about her Hmong heritage, the pageant, and also her Taekwondo credentials. Currently, Miss Lor is leading in the fan-favorite voting as she prepares for the prized Miss Universe title.
Arville Plaza
The Arville Plaza is a tiny strip mall that is often confused with Arville Square which adjoins it.  This Plaza is on the southeast corner of Spring Mountain and Decatur. The Arville Plaza is home to Japanese sushi masters Yui Edomae, American Shooters, Angel Touch Spa, and the new Goldwater Restaurant.
New Restaurant and KTV  (Karaoke) in the former Chilli Kingdom Space
Goldwater Restaurant is now open in the space of the former Hunan restaurant, Chilli Kingdom. Goldwater specializes in noodles and BBQ and will also feature KTV – Chinese karaoke.
Hotai Plaza
Cô Hai, which opened and then closed a few days later due to health issues, is once again open and serves some tasty Viet food.
The Intersection of Spring Mountain and Decatur
Adding traffic cones 2 months in advance during the slow season and then starting road construction during the BUSIEST time of the year is a great idea. Said. No one. Ever.
Traditionally, in most parts of the US, January is considered the slower time of year, business and activity-wise. Not in Las Vegas. January is by far the busiest month with major conventions taking place.
So we wonder why would construction start exactly during this time.  Expect delays until the road repair is completed.
Chinatown Decatur
Tucked away a few footsteps south of Spring Mountain and Decatur is the Chinatown Decatur mall. Formerly named the Twain Decatur Plaza, the strip mall is home to the non-smoking Griffs Bar & Billiards, All You Can Eat Sushiya, Supercuts, Nails For You, and what may very well be Las Vegas' best Japanese restaurant, Sanga. 
The Gimik Republic, which we first reported that it would reopen on October 14th's This Week in Chinatown has reopened.  Gimik now has a full kitchen and a full bar. They host an open mic Wednesdays and a live band on Fridays, Saturdays, and Sundays.
You can make a reservation here reservation@gimikrepublik.com
Pacific Asian Plaza
Craft pizzas made with a 400+-year-old starter in Chinatown? Yes, please.
Ninja Karaoke has added a steady pop-up to its arsenal and features Ghost Pie's pizza "Cloud Pie" which is made exclusively with a 400+-year-old starter & wheat from Abruzzo, Italy.
Almost ready, but still not open is  Hui Lau Shan. As we first reported months ago, The Hong Kong-based mango dessert specialists have taken over the former Cafe No Fur and were anticipating an early December opening. Normal delays have set the opening back. The announcement of the opening date is imminent.
Sa-Yo Plaza
Get ready for more Korean with the opening of Tang. In the December 9th issue of  This Week In Chinatown, we reported that a new Korean restaurant was opening in the Sa-Yo Plaza. Lots of progress has been made at the former retail space getting converted into a restaurant. The anticipated opening is mid-February. There is a new sign up and the inside has been fully gutted and construction for the rebuild has begun. We are looking forward to more Korean food options!
Also in the Sa-Yo Plaza, ITs Izakaya has soft-opened in the former space of Konbea Belt Sushi. ITs Izakaya's soft opening hours are
Commerce Corner
On November 11th, we shared the news that Xiang Wei Xuan 湘味轩 had closed and opened as Guilin Rice Noodle. That was not correct, they just added a Guilin menu to its existing menu.
All this talk about Chinatown getcha hungry? Check out this week's deals at the 168 Market
Well, that's a wrap for this week. See you next week and hope you continue loving the #bestchinatown
Subscribe to Chinatown's New YouTube Channel
In our ongoing efforts to promote and highlight what we feel is the best Chinatown anywhere, we have launched a YouTube Channel to capture it.
The channel plans on featuring businesses, food, chefs, breaking news, street reports, and much more. Chinatown Vegas' YouTube Channel hopes to capture a real sense feel of what it's like to visit the super-fast growing Chinatown.