Chinatown Report: This Week in Chinatown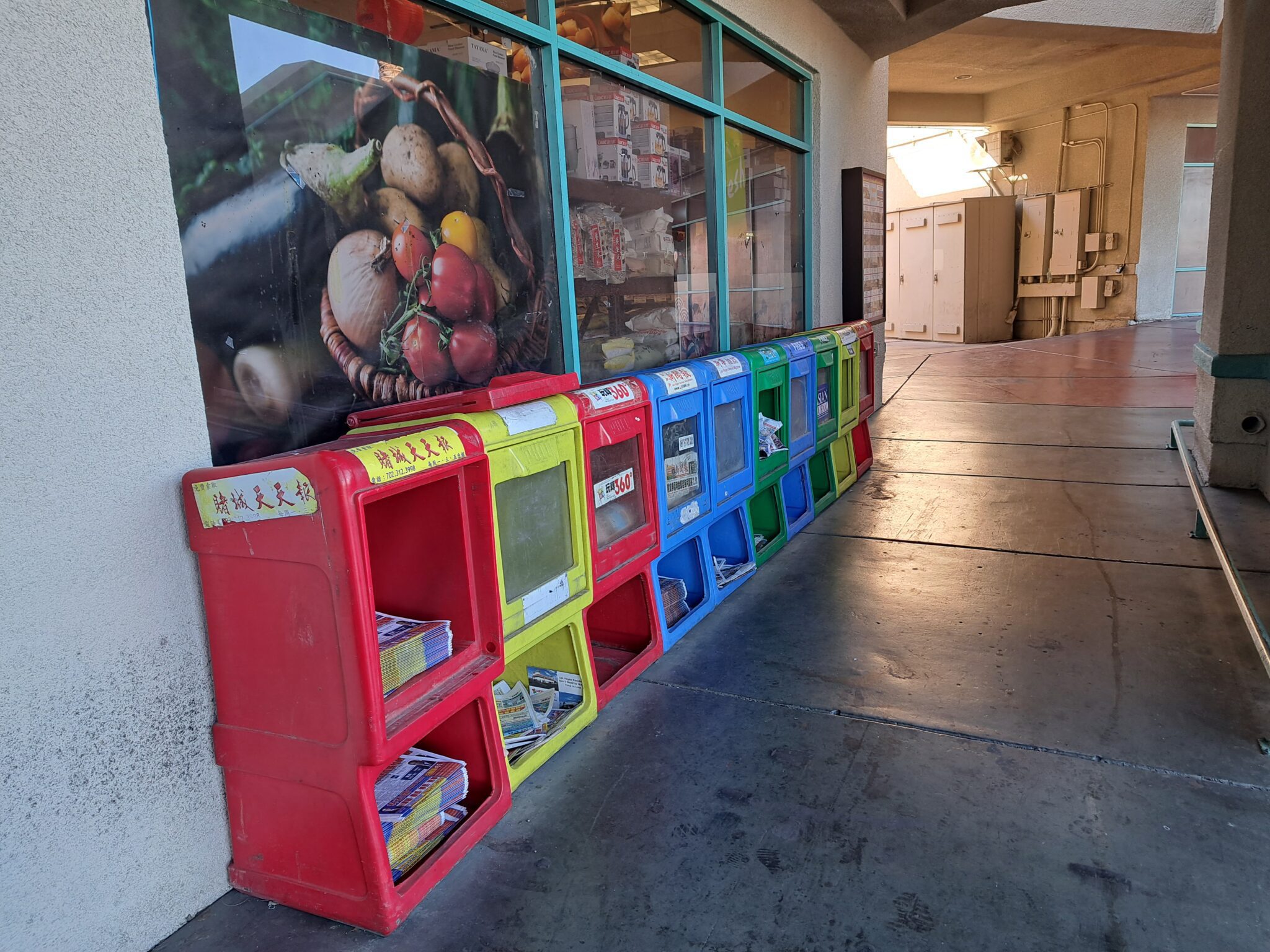 Las Vegas Chinatown news and analysis by Chinatownvegas.com. Food. Restaurants. Tips. Things to do. Events. What's in? What's out? RUMORS + much more
The first week of December has been as expected, slower than normal, with much fewer tourists visiting. We anticipate a similar week ahead,  crowded weekends, but weekdays will still be slower than usual. Take the time to catch up on some things and prepare for the holidays and the super busy Las Vegas month of January when many of our largest conventions are held.
Construction, reconstruction, remodeling, and the growth of Chinatown continues. Visually, traffic cones are seen as crews are preparing our roads for some upgrades, and large demolition dumpsters can be seen in front of shops, evidenced up and down Spring Mountain Rd.
Dressing this time of year is a bit tricky. Once the sun sets, it gets cold enough that you will need a heavy jacket or coat, but by mid-day, with our always so powerful sun, it would be too hot to wear one.  Here's a look at the weather ahead.
Ok, let's have a look at what else is happenin' in Chinatown
Starting from the east and heading west on Spring Mountain Rd.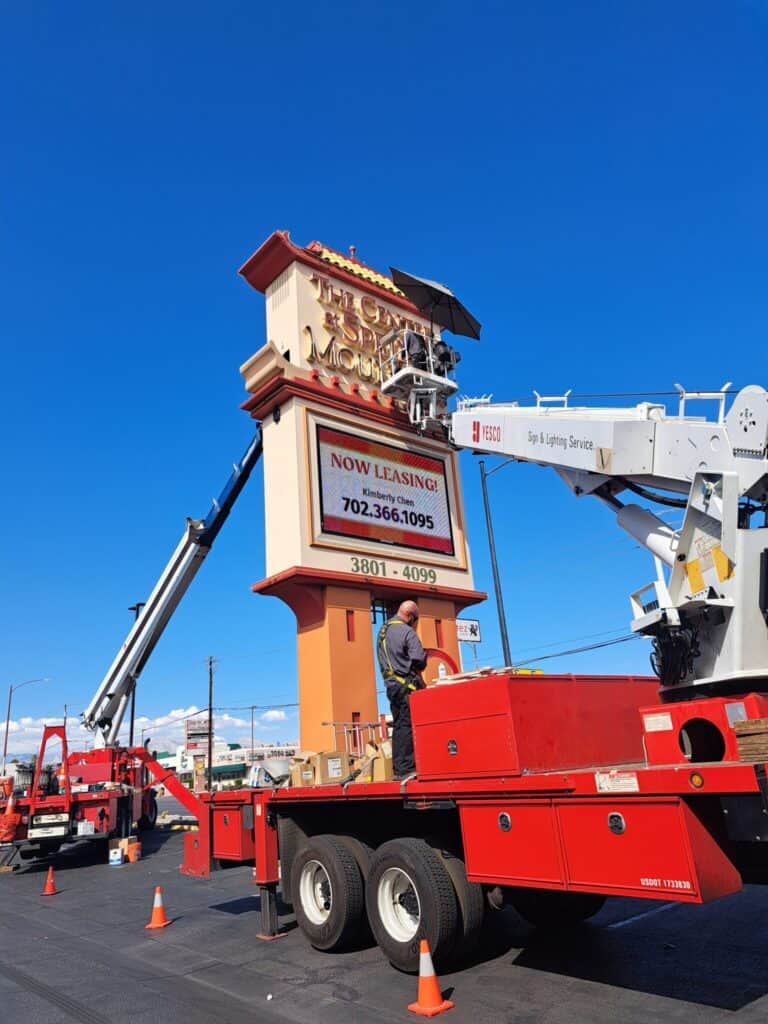 The Golden Tiki's December Charity Cocktail – "Trinity Squared."
The Golden Tiki has teamed up with Jack Daniels to bring you December's Charity Cocktail – "Trinity Squared."
The popular Chinatown hotspot will donate to Three Square. Three Square is a food bank and hunger-relief organization that has been providing wholesome food to the needy since 2007
New menu items at Bambu
Popular Chinatown dessert shop Bambu introduces new holiday drinks. A Chocolate Coconut Smoothie and Smashed Avocado Chè.  Bambu uses fresh fruit for all its fruit teas and smoothies.
Celebrate the Year of the Rabbit at the Chinatown Plaza
Chinese Lunar New Year 2023 is the Year of the Rabbit. Also known as Lunar New Year or Spring Festival, (yes, even though it's winter) is the most important holiday for China and most east Asian countries.
Often people wonder why animals sign are used for the Chinese zodiac. Ancient astronomers associated the shapes and patterns that the important stars made with the shape of an animal. In fact, many western zodiac symbols are also named after animals too, Capricorn, Pisces, Taurus, etc.
Officially confirmed, the Chinatown Plaza will hold a Chinese New Year Celebration on January 21 & 22nd. More info to follow.
Across the street, the opening of Mr. BBQ and Mama Chai's is still delayed. 702 Karaoke is back to normal business hours.
What's New at the ShangHai Plaza?
Besides a lovely new sign, it's been quieter than normal at the Shanghai Plaza. Normally, visitors to this mall's biggest dilemma is finding parking. With a stellar lineup of restaurants and shops, its prime Chinatown location has crowds overfilling its parking lot, the side roads (Pioneer Ave.), the Shan Tau Square parking lots, Arville Square, and the Chinatown Plaza. This overflow of people crossing to reach the SH Plaza has local business owners advocating for pedestrian signs and bridges, telling Clark County officials that it's an accident waiting to happen with jaywalkers and tourists unaware of the poor and dangerous walking conditions. Plans are in the works to vitalize the Chinatown area.
Looking for a cool place to live right in the heart of Chinatown?
Across the street from the Shanghai Plaza, the former City View Apartments, renamed "Namaste" is almost finished with its renovations. The change in its apartments has been amazing. If anyone is looking for an excellent place to live, smack in the heart of Chinatown, check out Namaste.
Namaste Apartment Homes is a 113-unit development located at 3355 Arville St, from Desert Inn Rd, stretching south toward Spring Mountain Rd. You can take a virtual tour here
Seoul Plaza
Does Sweets Raku have the most epic dessert in Nevada?
In a city with some of the world's top food and beverage professionals, which includes some of the greatest pastry chefs in the world, to have Chinatown's very own Sweets Raku ranked up there with them, shows how much Chinatown has "grown up".
This week, Christina Arrascaeta wrote a nice article about the French-influenced Japanese dessert shop stating that it might have the most epic dessert in the entire state. Regardless if it is or not, and we do tend to agree, the fact that this tiny shop has attracted international attention is telling.  You can read the entire article here Sweets Raku Just Might Have The Most Epic Dessert Selection In All Of Nevada
Sa-Yo Plaza
Another Korean option coming to Chinatown
Chinatown continues to grow and new Korean eateries are leading the way. A space at the Say-Yo Plaza that was never a restaurant before put up a coming soon sign on Thursday morning of the 8th. No other information is available at this except the restaurant will be named Tang. Chinatownvegas.com spoke to the construction people on site, but they had no information and said it was the first day on the job. You heard it here first, again.
If all this talk about Chinatown has gotten you hungry, check out this week's special at the 168 Market
That's it for this week. Hope you have a great week ahead. Don't forget to subscribe to our  Chinatown Vegas YouTube Channel it gives a real sense and feel of what it's like to visit the super-fast-growing Chinatown. See ya next Friday.