Chinatown Report: This Week in Chinatown
Las Vegas Chinatown news and analysis by Chinatownvegas.com. Food. Restaurants. Tips. Things to do. Events. What's in? What's out? RUMORS + much more
Greetings, dear companions! Step into the newest edition of "This Week in Chinatown," brought to you with pride by Chinatownvegas.com. Get ready to uncover the latest happenings, tantalizing culinary delights, and enthralling cultural treasures that lie in store for your exploration within the lively and dynamic Chinatown of Las Vegas.
This past week
The live tilapia comeback tour hit local markets this past Saturday. The Nevada Department of Wildlife waved the white flag on their no-tilapia-license stance, possibly realizing that these fish are more culinary artists than aquatic invaders. Initially worried about tilapia pool parties in local waterways, they've now seen the seafood light.
Comedic Cone Chronicles: Unmoved and Unshaken – Decatur and Spring Mountain Cones Maintain Their Post Since November 8 of LAST YEAR. Looks like they've found their forever home
We are starting from the east and heading west on Spring Mountain Rd
Iconic Toy Store 3D Retro Move is Complete, Relocates to Las Vegas for Grand Opening Soon – Exciting Job Opportunities Await in the City of Lights
3D Retro Toy Store, formerly located in Glendale, California, has relocated to Las Vegas and is on the brink of its grand opening. Currently, several exciting positions are available for immediate hiring, including In Store Sales Associates, on Camera Live Stream Personalities/Hosts, and Warehouse/Shipping Clerks. If you're enthusiastic and reside in the Las Vegas Area, kindly submit your resume to store@3dretro.com. Our initial coverage of this forthcoming opening was featured in the April 28 edition of 'This Week in Chinatown.' The re imagined 3DRetro store in Las Vegas captures the essence of its original California shop, awaiting a new chapter in its vibrant journey."
Mark Your Calendars: K-Pop Night Extravaganza on August 17th with Blackpink-Themed Fun and More at Mama Chai's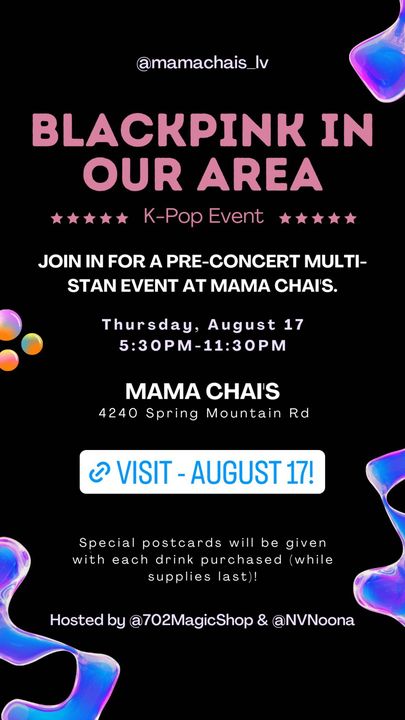 South Korean girl group Blackpink is in town. Fans of Blackpink, as well as multi-stans: get ready for  for an enjoyable evening at Mama Chai's. Alongside, merc creator and vendor NV Noona, and Kpop/Kawaii/local goodies store 702 Magic Shop, they will be organizing another K-pop night this month, ensuring a delightful time for all K-pop aficionados. The event is scheduled for August 17th.
Silverlake Ramen Grand Opening Adds to the Rich Tapestry of Ramen Delights in Las Vegas's Chinatown
Originating in California, the chain Silverlake Ramen has established its presence across several states, including Georgia, North Carolina, Texas, Washington, and Utah. We originally broke the news back in April that they would be coming to Las Vegas's Chinatown, and confirmed it in the May 5th edition of This Week in Chinatown.  The well-liked ramen shop threw open its doors on August 7th.
Amid a profusion of savory ramen offerings in Chinatown, Silverlake Ramen distinguished itself by joining the ranks of establishments such as Shokku, Ramen Show, Shinjuku, Sora, Kyara, Ramen Boys, Monta, Hashi, and Tatsu. This addition enriched the vibrant community with a wider array of authentic Japanese ramen choices.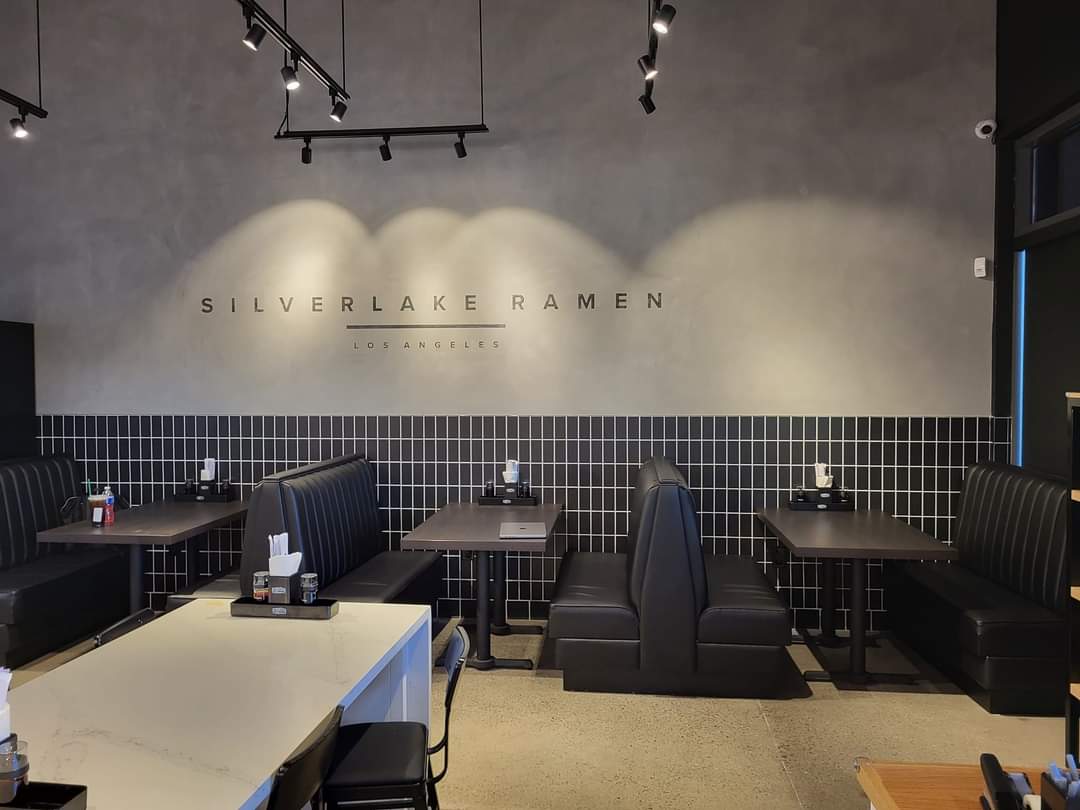 The debut of Silverlake Ramen is a testament to the surging popularity of ramen as an adored and versatile comfort dish. As a nod to the authenticity, it's noteworthy that while most Chinatown's may boast one,  maybe two high-quality ramen spots, our corner of the world is teeming with options, too numerous to tally on a single hand. This new addition to Las Vegas's Chinatown joins the ranks of established ramen eateries, cementing the district's renown as a vibrant hub for genuine and varied Asian culinary encounters.
SILVERLAKE RAMEN
3455 Arville St. #101
Las Vegas, NV 89102
702.844.1581
Rejoice Foodies: Cô Anh Sandwich & Noodle Kitchen Reopens This Saturday After a Month Long Vacation
Cô Anh Sandwich & Noodle Kitchen, your cherished Vietnamese eatery, is joyfully returning after a refreshing month-long vacation. We're thrilled to remind everyone that they will be reopening this Saturday, the 12th. The team had the opportunity to embark on enriching journeys across Vietnam and the picturesque landscapes of Thailand during this break. We can't wait to welcome them back!
A+ Spa and Massage Closes Doors on Decatur; Leasing Opportunity Arises Following Change in Plans
A closure has occurred at A+ Spa and Massage, located on Decatur, just a short distance from Spring Mountain Rd, and the premises are now open for potential leasing. Initial reports indicated that the establishment was undergoing renovation with certain tasks initiated. However, subsequent communication with the management revealed a shift in their intentions, as they have altered their plans and are actively seeking an alternative nearby location
Hwaro's Original Location in Seoul Plaza Set to Reopen Soon After Year-Long Closure for Renovations and Upgrades
Exciting news arrives as Hwaro, the beloved cook-your-own Korean BBQ haven, prepares to reopen its doors at its original location within the bustling Seoul Plaza. Nestled amidst renowned neighbors like Raku, Monta, Kabuto and Trattoria Nakamura Ya, this location is set to make a grand return after a nearly year-long hiatus. Our initial report of its closure appeared in an October edition of "This Week In Chinatown," and we're thrilled to confirm that the establishment is undergoing an extensive remodel to meet current codes, ensuring a spectacular comeback in the near future.
Koreatown Village Nears Opening Milestone: Nevada's First Open Bank Signage Installed as Industry 13 Prepares for Soft Opening on August 18th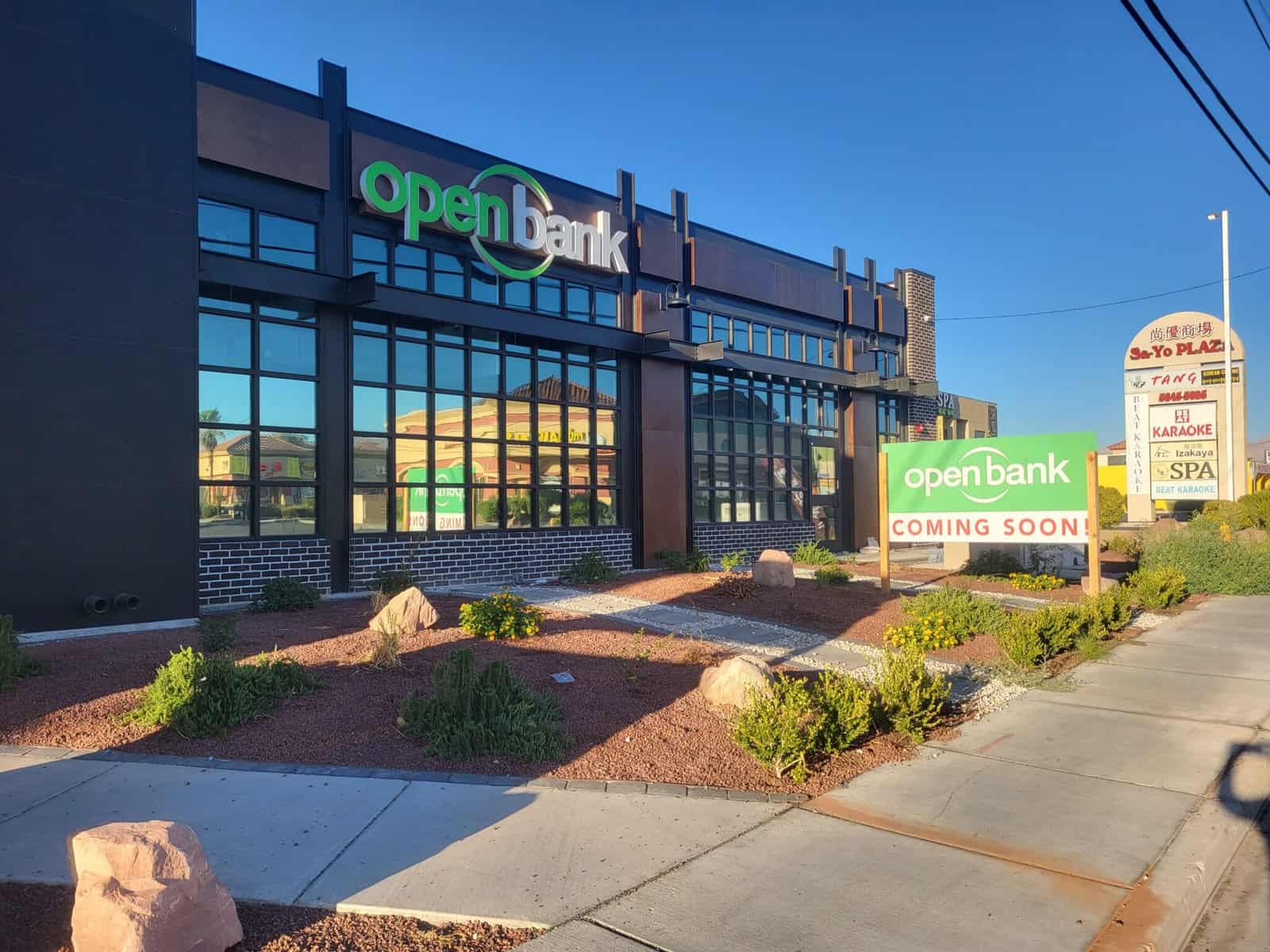 Koreatown Village moves steadily towards its  opening, marking a significant milestone as Nevada's inaugural Open Bank unveils its new signage installation. Extensive coverage has been dedicated to this emerging shopping complex, starting with the announcement of its name and followed by regular updates.
The distinctive strip mall, constructed with a unique metals and stone flair, is approaching its eagerly awaited debut, highlighted by the recent revelation of Industry 13′s forthcoming soft opening on August 18. The anticipation for this eclectic strip mall is undeniably high, generating an enthusiastic buzz among all who await its unveiling.
Renowned Matcha Cafe Undergoes Transformation, Emerges as 'Urban Matcha' with Consistently Exceptional Experience
The popular matcha cafe, formerly known as Matcha Cafe MAIKO, has embarked on a rebranding journey and now bears the name "Urban Matcha."  Cafe management have conveyed that patrons can anticipate a continuity of the exceptional flavors and superior quality synonymous with the establishment. Alongside the alteration in nomenclature and the introduction of a fresh signage, subtle adjustments have been implemented within the interior space.
As we bid farewell to yet another remarkable week, may the cherished memories of Las Vegas's vibrant Chinatown continue to resonate, and may the indelible experiences remain close to your heart. Anticipate joining us again for another exciting chapter of shared moments. And as a constant reminder, "What Happens in Chinatown, Happens Right Here."
Reminder: Our team is on vacation and we will not have a This Week in Chinatown next week. See you on the 25th for a jam-packed editions as we return fresh, relaxed and energized.
Subscribe to Chinatown's New YouTube Channel
In our ongoing efforts to promote and highlight what we feel is the best Chinatown anywhere, we have launched a YouTube Channel to capture it.
The channel plans on featuring businesses, food, chefs, breaking news, street reports, and much more. Chinatown Vegas' YouTube Channel hopes to capture a real sense feel of what it's like to visit the super-fast growing Chinatown.
9 Amazing Ramen Dishes to Try in Chinatown
Discovering Traditional Chinese Medicine in Las Vegas Chinatown
Chinatown Vegas Features Perfect Places to Master Martial Arts for Kids and Adults