Chinatown Report: This Week in Chinatown
Las Vegas Chinatown news and analysis by Chinatownvegas.com. Food. Restaurants. Tips. Things to do. Events. What's in? What's out? RUMORS + much more
Welcome to another This Week in Chinatown. We hope that "the Fourth was with You" and you are ready to celebrate Cinco de Mayo. There was much going on and much more upcoming in the always vibrant Chinatown as well as throughout Sin City.
This past week
Chinatown buzzed with activity once again as locals and tourists flocked to the area with many amazing events in town, like the 2023 Lovers & Friends Festival. The festival featured an impressive lineup of performers, including Usher, Missy Elliott, Mariah Carey, Chris Brown, Nelly, Busta Rhymes, Flo Rida, and Master P, who took the stage at the Las Vegas Festival Grounds. Rod Stewart also performed at Caesars and even at his age, he still mesmerizes the crowd.
Meanwhile, the Holo Holo Reggae Music Festival at the Downtown Las Vegas Events Center featured performances by Kolohe Kai, J Boog, and Collie Buddz. Nelly also gave a performance at Tao, while basically every top DJ from around the world spun at various clubs throughout the city. With so much going on, many music lovers of course turned to Chinatown to indulge in the delicious food options available in the area. Where else can you find 150+ restaurants pretty much in a row. Exactly.
Also last weekend was the Great American Foodie Fest took place at Craig Ranch Regional Park, and it was well attended. The festival showcased some of the best food trucks in America, and people were able to enjoy a wide variety of delicious food options.
What's coming?
More exciting music events to look forward to in this weekend. The Pixies  will perform at the Encore Theater and the Sick New World Festival at the Las Vegas Festival Grounds, featuring System of a Down, Korn, Incubus, Deftones, and Papa Roach. The B52's will be performing at the Venetian. Music fans can expect to enjoy a range of different genres and styles, from alternative rock to punk, all in one location. This promises to be an unforgettable experience that fans won't want to miss.
That's what's happening around town. Now lets get to Chinatown, where it's always the place to be.
We are starting from the east and heading west on Spring Mountain Rd.
Golden Tiki and Vegas Pet Rescue Partner to Create "Devil Dog" Cocktail for a Good Cause
During the months of May & June, Golden Tiki and Vegas Pet Rescue have partnered to create a charity cocktail, the "Devil Dog", replacing tequila with Austin's favorite vodka in Trader Vic's "El Diablo" recipe. The drink contains Titos, Velvet Falernum, Crème De Framboise, Galangal Root, Ginger Puree, Lime, and Pineapple, and can be purchased alone or upgraded to a tiki cup.
With each glass sold, Vegas Pet Rescue Project will benefit, as they work to help homeless, abused, and abandoned pets in the Las Vegas area by partnering with local shelters and implementing spay and neuter and volunteer programs. Must be 21+.
New 24-Hour Massage and Reflexology Goldstar Spa Now Open at The Center at Spring Mountain
A new massage parlor has recently opened its doors at the Center at Spring Mountain on Wynn Road. The Goldstar Spa, which offers 24-hour massage and reflexology services, is now available for visitors seeking a relaxing and rejuvenating experience. Conveniently located next to the Take it Easy Roaster, the Goldstar Spa is easily accessible and promises to provide top-quality services to its patrons.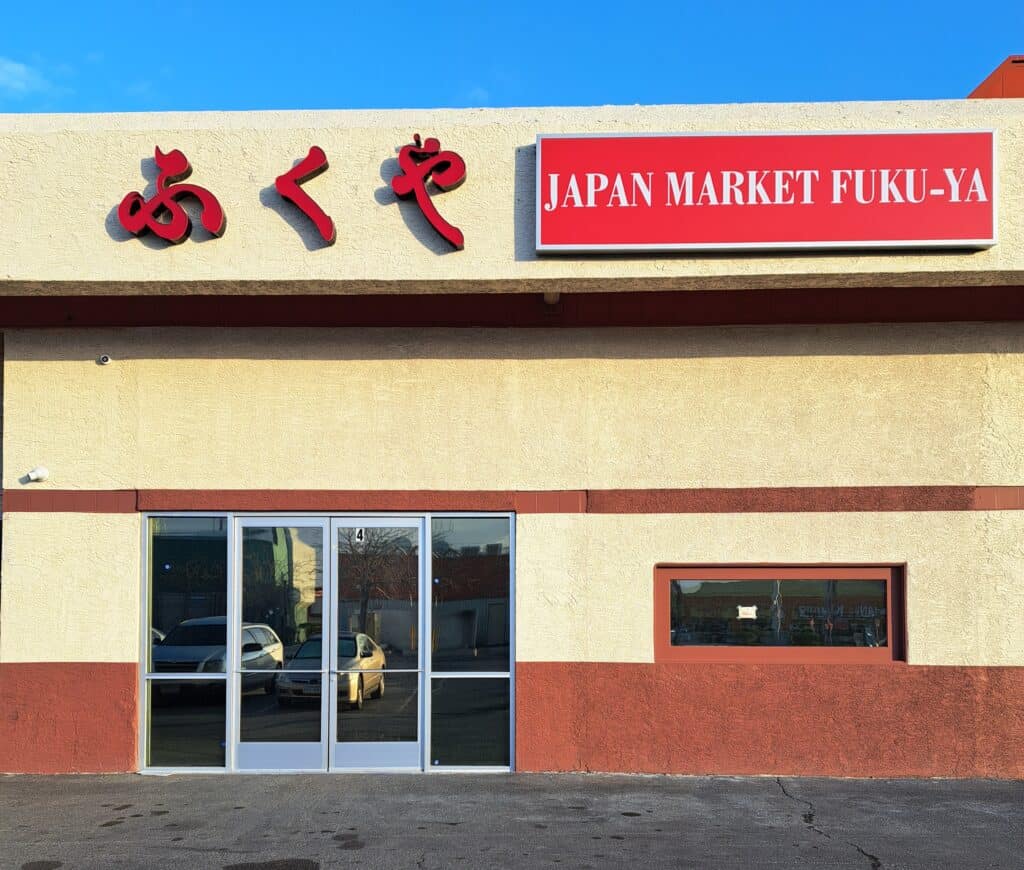 Don't Miss Out on Fukuya's Special Fish Orders and Pancake Items Flown in from Japan
As a reminder, Fukuya offers special fish orders from Japan, which must be placed by 7 pm on Fridays for pick up eight days later on Saturdays. This is a new service that Fukuya has recently started. The restaurant imports various types of fish as well as different pancake items from Japan to offer their customers a unique and authentic food experience.
 Fulu Foot Spa Expands and Rebrands as Shiki Spa ahead of June Grand Reopening, Alongside Renovations
On the April 21st publication of This Week in Chinatown, we reported that Fulu Foot Spa was the third foot spa in Chinatown undergoing renovation. However, we have since discovered that, aside from remodeling, the establishment has undergone expansion and rebranding, now known as Shiki Spa. Despite these changes, the same owners, management, and masseuses are still present. The grand reopening is still scheduled for June
Pamper Mom with a Japanese-Inspired Scalp Treatment at Soulo Hair Spa This Mother's Day
If you're still looking for the perfect Mother's Day gift, consider treating your mom to a luxurious experience at Soulo Hair Spa. This unique "hair or head spa" located on 5020 Spring Mountain Road offers Japanese techniques, products and massages that help improve scalp health and promote hair growth. It's a great way to show your mom some much-needed TLC while making her feel like a queen.
Don't settle for an average hair salon when you can give your mom a truly special and rejuvenating experience at Soulo Hair Spa. You can make an appointment. You can make an appointment on their website or stop in to purchase a Gift Certificate. (702) 849-5266
Hui Lau Shan's Grand Opening Delayed as Final Inspections Awaited
Hui Lau Shan, the renowned Hong Kong-based dessert chain specializing in mango-based desserts, is still awaiting final inspections before it can open in the former Cafe no Fur space located in the Pacific Asian Plaza. The dessert shop, which was initially scheduled to open last December, has experienced significant delays from the city. Despite the outrageous delays, the company remains optimistic about its opening and is looking forward to bringing its unique mango-based treats to the local community.
We first broke this news in our 3rd edition of This Week in Chinatown on October 21 of last year and we will continue tracking what is a very much anticipated opening for dessert lovers.
Cue D's is Bringing Hookah Back to the Mountain View Plaza, Elevating the Pool Hall Experience
Cue D's, the popular pool hall and billiards spot, is excited to announce that they are bringing hookah back to their establishment. With a great selection of beer and wine, Cue D's has long been a favorite spot for locals to hang out and enjoy some pool. Now, customers will once again be able to enjoy the unique and relaxing experience of smoking hookah.
Cue D's is proud to be the only pool hall in town offering this service, and they can't wait to see their customers enjoying it once again. Management didn't have a start date yet, we will be sure to keep you posted.
Join Chef Alicia Shevetone at Sea Fresh's Exclusive Inaugural Dinner Series with a 4-Course Italian Tasting
Sea Fresh is hosting inaugural tasting dinner series with Chef Alicia Shevetone with a 4-course Italian tasting dinner. The event offers a unique dining experience and a selection of complementary wine generously donated by  the Camagna Family. At the time of this post, there were still seats available for the event, with tickets priced at $1065 per person and can be purchased through Eventbrite. Don't miss the chance to enjoy this special dinner series!
That's it for this week. Until next Friday, keep enjoying the best Chinatown
Subscribe to Chinatown's New YouTube Channel
In our ongoing efforts to promote and highlight what we feel is the best Chinatown anywhere, we have launched a YouTube Channel to capture it.
The channel plans on featuring businesses, food, chefs, breaking news, street reports, and much more. Chinatown Vegas' YouTube Channel hopes to capture a real sense feel of what it's like to visit the super-fast growing Chinatown.
If you love Chinatown, follow us on Social Media: