Chinatown Report: This Week in Chinatown
Las Vegas Chinatown news and analysis by Chinatownvegas.com. Food. Restaurants. Tips. Things to do. Events. What's in? What's out? RUMORS + much more
The past week
Last week in Chinatown Las Vegas was an action-packed one, with lots of big sporting events, concerts, and shows drawing in crowds of people from all over. The NHRA Four-Wide Nationals at the Las Vegas Motor Speedway, in particular, brought in a lot of visitors. Many people also attended various conventions throughout the week, enjoying the many dining, drinking, shopping, and entertainment options available in the area.
One notable event that brought in many people was the 2023 National Association of Broadcasters, which was sponsored in part by the Korea Radio Promotion Association. This event, which highlighted "The Korean NEXTGEN TV Alliance," drew many people looking to sample the Korean food options in Chinatown.
What's coming?
Looking ahead to the coming week, things don't seem to be slowing down at all. The Latin American Music Awards, the Davis vs Garcia fight at T-Mobile Arena, and a popular Chinatown dessert shop has confirmed their participation in the upcoming cultural exposition and music festival called We Bridge, which celebrates Asian entertainment and culture. The festival is scheduled to take place at Mandalay Bay, and more information can be found in the article below. With so much going on, it's safe to say that Chinatown Las Vegas will remain a popular destination for visitors looking for a good time.
How's the weather?
After months of griping about the never-ending winter in Vegas, who would have thought we would finally have some fantastic weather? I mean, sure, in most places, 85-90 degree weather is unbearable, but here in the desert, it's absolutely perfect. And to top it off, the breeze coming off the still snow-capped mountain is making it feel like paradise
Traffic and Construction
The repaving on Las Vegas Blvd and Sands Ave was miraculously finished overnight! But that's not even the surprising part – the rest of Las Vegas Blvd is now moving faster than lightning! It's insane how quickly these things can get done. On the other hand, the road construction on Spring Mountain Rd and Decatur Blvd has had cones out since November of last year and is still ongoing after 6 months. I know it's a different construction, but seriously, can you believe it?
Let's have a look and see what is new in Chinatown
We are starting from the east and heading west on Spring Mountain Rd.
Get Ready to Laugh and Be Moved as Broadway Bound by Neil Simon Takes the Stage at Las Vegas Little Theater Today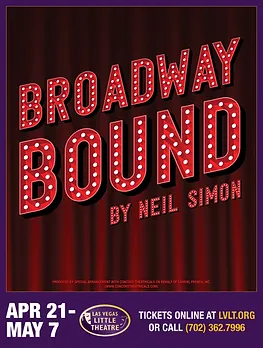 The Las Vegas Little Theater is proud to present Broadway Bound, a semi-autobiographical play written by Neil Simon, from April 21 to May 7, 2023. This play is the final installment in Simon's Eugene trilogy, which includes Brighton Beach Memoirs and Biloxi Blues. The story centers around Eugene and his older brother, Stanley, who reunite to address their parents' strained relationship.
The brothers find work writing short comedic skits for the radio, drawing inspiration from their family while covertly mocking them. However, when their father hears the similarities between the fictional family in the broadcast and their own family, he becomes furious. The play explores the brothers' dilemma: should they remain loyal to their family or pursue their artistic passions?
Catch the show every Friday at 8 pm, Saturday at 8 pm with a matinee at 2 pm on the second Saturday, and Sunday at 2 pm. Tickets are priced at $30 for all seats. Don't miss this poignant and entertaining production at the Las Vegas Little Theater.
Bambu Desserts Confirmed to Participate in We Bridge, the Inaugural Asian Cultural and Music Festival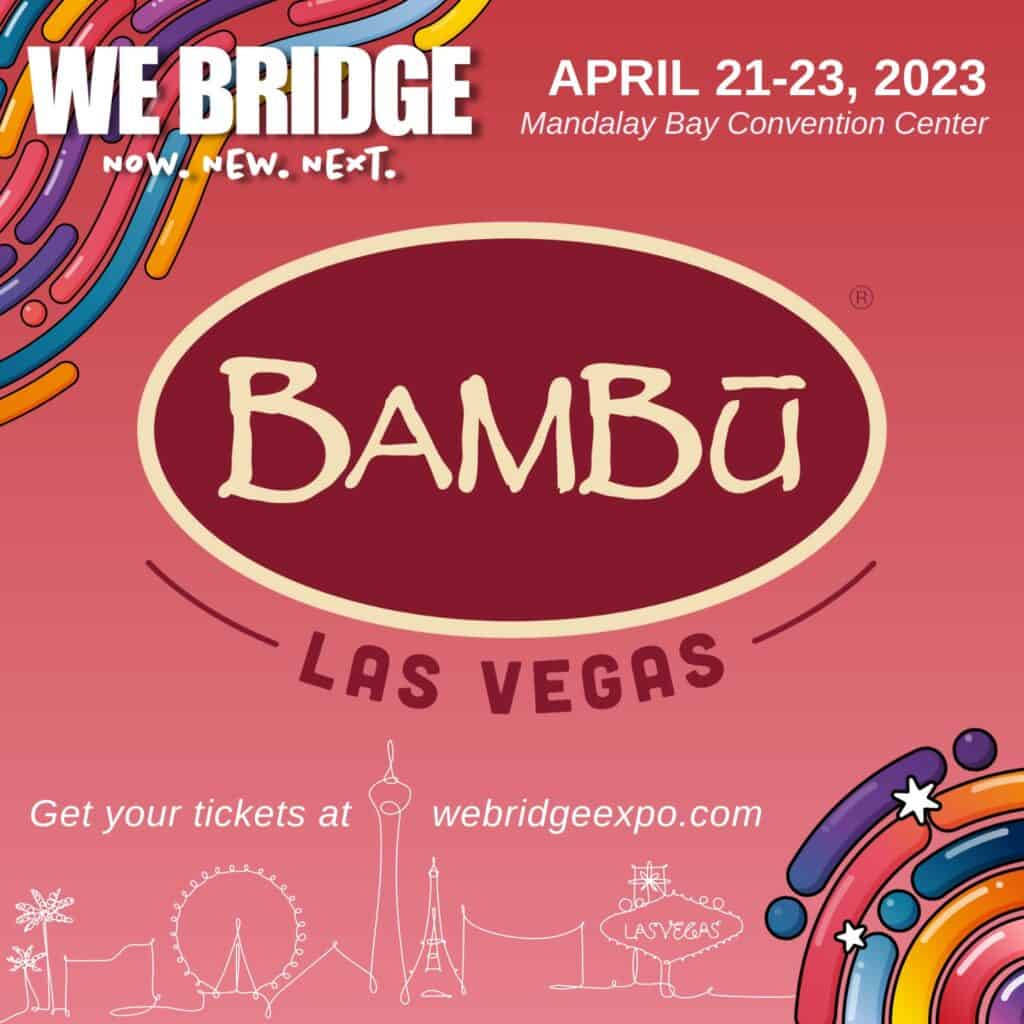 Bambu Desserts, the highly favored dessert shop in Chinatown, will be participating in We Bridge, the much-anticipated Asian cultural and music festival. Attendees can look forward to savoring the delectable treats that Bambu Desserts has become famous for, including their Thai tea, Vietnamese coffee, passion fruit tea, and jasmine milk tea.
"We are thrilled to participate in We Bridge, and I am proud to represent our shop as a female and immigrant small-business owner," says Santy Luangpraseuth, Laos-born owner of Bambu Desserts. "Being part of this festival is not just about showcasing our desserts, but also about celebrating Asian culture. We can't wait to share our passion for desserts with the festival-goers and be part of this exciting event."
About We Bridge: We Bridge is a first-of-its-kind event, featuring a three-day cultural exposition and a two-day music festival, dedicated to celebrating Asian entertainment and culture. The event is set to take place from April 21-23, showcasing the richness and diversity of Asian heritage at the Mandalay Bay Convention Center and Michelob ULTRA Arena at Mandalay Bay Resort and Casino in Las Vegas.
We Bridge promises an immersive and engaging experience, featuring performances by renowned Asian musicians, cultural exhibitions, and culinary delights from across the continent. The event will also provide a platform for Asian entrepreneurs and small business owners to showcase their products and services. Whether you're a fan of Asian culture, music, or food, We Bridge is an event you won't want to miss.
JMT Korean Street Food Restaurant Introduces Korean Fried Chicken and Beer to Its Menu
The Korean street food restaurant, JMT, located in the Shanghai Plaza of Chinatown, has recently expanded its menu by introducing Korean Fried Chicken (KFC) and beer. Customers can now enjoy the delicious KFC along with a refreshing beer at JMT.
The practice of abbreviating words using the first letter of each word is common in Korea. Among the younger generation, JMT, short for 'jon mat taeng', is a slang term used to describe something as 'very delicious'.
ACDC's Spring Resource Fair Offers Information and Assistance on Immigration, Healthcare, and Business Development
The Asian Community Development Council (ACDC) is organizing its Spring Resource Fair at its Rainbow location. The fair is scheduled to take place on April 22 from 11 AM to 3 PM and will feature 20 vendors offering information on various topics such as Immigration, Healthcare, Health Insurance, Business Development, Craft Vendors, and free origami and face painting.
The fair will also provide translators who are fluent in Mandarin, Cantonese, Vietnamese, Thai, and Tagalog to assist attendees. Individuals who have queries or wish to apply for Health Insurance, Medicaid, SNAP, Food Assistance, or US Citizenship are encouraged to attend the event at 3235 S Rainbow Blvd Ste 101. Additionally, free prizes and giveaways will be distributed.
After Breaking News of China Mama's Relocation, Chinatown Vegas Reveals May 20th as the Tentative Opening Date at Shanghai Plaza
Following a fire that damaged China Mama's original location, Chinatown Vegas was the first to report on China Mama's relocation to the Shanghai Plaza. This news came shortly after the sudden closure of IX Skewer Bar, which Chinatown Vegas also reported on. While China Mama's owner, Xiaohui (Ivy) Ma, confirmed the move to Fox 5 Vegas a few days later, the exact location and opening date were not disclosed at the time.
However, in the April 14th edition of "This Week in Chinatown," Chinatown Vegas disclosed that China Mama will be taking over the space previously occupied by IX Skewer Bar, and we have now learned that the target opening date is set for May 20th. Stay tuned for more info as it happens.
New Ramen Shop Brings Traditional and Modern Flavors to Shan Tau Square's Food Scene
A new ramen shop is set to open soon in Shan Tau Square's extension. The new eatery will be located in the last remaining unit, nestled between Sea Salt Sushi and Shaking Crab. While the name and opening date of the ramen shop is not yet finalized, it is expected to offer a range of traditional Japanese ramen dishes, along with a few modern twists.
With the addition of this new restaurant, visitors to Shan Tau Square can look forward to even more culinary options in this vibrant and bustling Chinatown.
Nalsso Korean BBQ & Sushi introduces new $21.95 lunch and late-night special in Shan Tau Square
Nalsso Korean BBQ & Sushi is located in Shan Tau Square in Chinatown, next to Sparrow and Wolf. Recently, they have introduced a new lunch and late-night special for their customers, priced at only $21.95.
The special is available from Monday to Friday, 11:30 AM to 3:00 PM, and Sunday to Thursday, 9:30 PM to closing time. This offer is perfect for those looking for affordable and delicious Korean BBQ and sushi options in the area.
Sea Salt Introduces Two New Delicious Soups to Its Menu: Spicy Tofu and Chicken Ginseng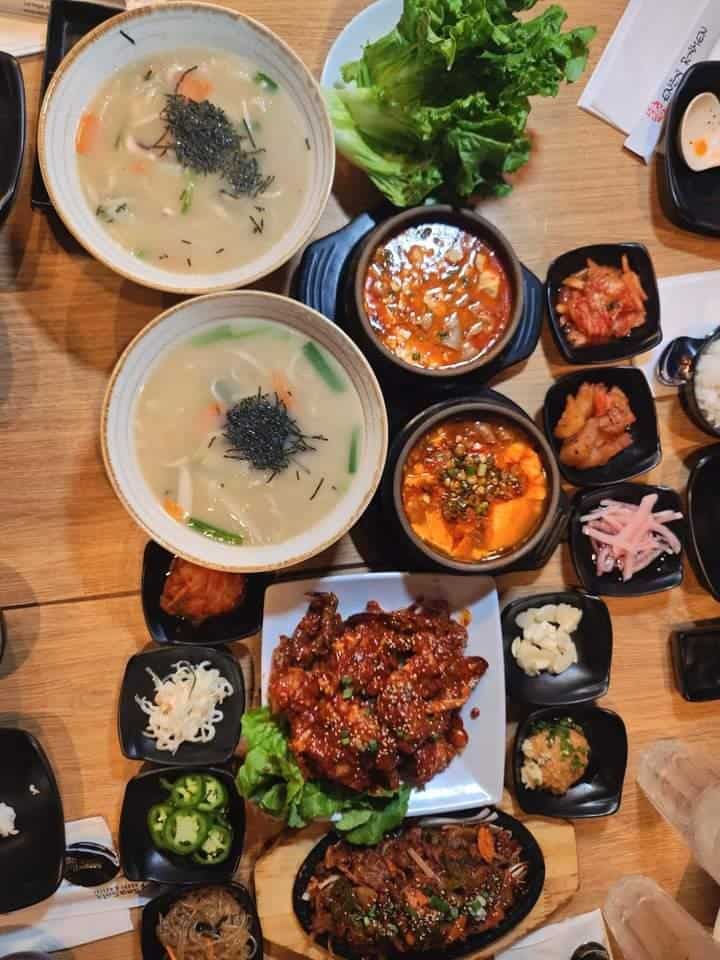 Sea Salt, the live sashimi specialist in Chinatown, has recently expanded its menu by introducing two new items – a Spicy Tofu Soup and a Chicken Ginseng Soup. These delicious soups make a perfect addition to the existing menu and can complement other dishes, offering a well-rounded and satisfying meal.
The Spicy Tofu Soup is a flavorful dish that features soft tofu cubes in a spicy and savory broth made with chili peppers and other spices. It is a popular dish in many Asian cuisines, including Korean and Chinese.
The Chicken Ginseng Soup is not only delicious, but it's nutritious as well. Made with chicken, ginger, and ginseng it is believed to have several health benefits, such as boosting the immune system, reducing inflammation, and improving digestion. The chicken provides lean protein, while the ginger and ginseng offer anti-inflammatory and antioxidant properties that can help with various health conditions. Overall, this soup is an excellent choice for those looking for a healthy and nourishing meal.
Fulu Foot Spa to Reopen in May Following Renovation and Upgrade
Fulu Foot Spa, located at the intersection of Spring Mountain and Decatur, is currently undergoing an upgrade and renovation of its spa facilities, with plans to reopen in May. It is noted that this is the third spa in close proximity undergoing renovation at this time. The spa will maintain its entire staff and continue to operate under the same ownership and management.
Big Wong Restaurant Announces Closure and Retirement After 12 Years of Serving
NY-Style Chinese Food
Big Wong, a restaurant specializing in NY-style Chinese food and Malaysian-style curries, as well as other popular dishes like ramen, chicken wings, and shrimp wontons, has announced its impending closure and retirement via a social media post. The news has been received with sadness by its loyal customers, who have enjoyed its delicious offerings for the past 12 years.
As Big Wong prepares to close its doors for the last time, it's important to show our support and appreciation for their many years of service to the community. We can do this by visiting the restaurant and enjoying their delicious food one last time, leaving positive reviews online, and spreading the word to friends and family.
It's also a great opportunity to thank the staff for their hard work and dedication over the years and to wish them a happy retirement. By showing our support, we can help ensure that Big Wong's legacy lives on and that its staff can move on to their next chapter with fond memories of their time at the restaurant.
777 Korean Restaurant Set to Soft Open Next Week with Authentic Family-Owned Cuisine
After our initial report that the 777 Korean Restaurant was taking over the Lau and OC Pho4Real location, the restaurant has undergone a lightning-fast turnaround and is now scheduled to have a soft opening next week.
The restaurant is a family-owned business operated by a husband, wife, and daughter team. With over 40 years of restaurant cooking experience, the wife will be personally preparing authentic Korean dishes daily in the kitchen.
Puppy Town in Korea Town Plaza Announces Big Dog Sale: 50% Off or More
There is currently a special sale at Puppy Town, located in the Korea Town Plaza. This sale will be ongoing until 4/30/2023 and will feature a variety of big dogs such as Labrador Retrievers, Shiba Inus, Shib/Yorkipoos, Pomeranians, Papillons, Pocket Beagles, Corgis, and many more at discounts of 50% or more. Interested customers can find Puppy Town at 6870 Spring Mountain Road, Suite #9 in Korea Town Plaza, and may call or text (702) 971-6270 for more information.
That's it for this week. Until next Friday, keep enjoying Chinatown
Subscribe to Chinatown's New YouTube Channel
In our ongoing efforts to promote and highlight what we feel is the best Chinatown anywhere, we have launched a YouTube Channel to capture it.
The channel plans on featuring businesses, food, chefs, breaking news, street reports, and much more. Chinatown Vegas' YouTube Channel hopes to capture a real sense feel of what it's like to visit the super-fast growing Chinatown.
If you love Chinatown, follow us on Social Media: