Chinatown Report: This Week in Chinatown
Las Vegas Chinatown news and analysis by Chinatownvegas.com. Food. Restaurants. Tips. Things to do. Events. What's in? What's out? RUMORS + much more
Chinatown again experienced busier than usual traffic and saw every one of our strip malls packed during their busiest hours. Despite the strip being closed Sunday due to the R & R Marathon, determined visitors still found ways to flock to our best shops and eateries. News and updates however were not much new to report on.
The weather. Who isn't over it? In what's being called by many the longest winter in Vegas in recent memory, we saw rain, sleet, snow, hail, high winds, and strong sun, all on the same day.
Letters of the Week:

We receive several inquiries about Las Vegas Chinatown.
We will feature some here in our weekly report.
Rachel Kamesta asks:
Can you tell us what is the best martial art school in Chinatown?
Hi Rachel, it's hard to pick just one, as Chinatown has several world-class schools to choose from. We wrote an article last year about the best places to study and learn martial arts. You can read the article here Perfect Places to Master Martial Arts for Kids and Adults
Hope that helps. Happy training!
Let's have a look and see what is new in Chinatown.
We are starting from the east and heading west on Spring Mountain Rd.
Ma'am Jam at the Sand Dollar Lounge
This Saturday, March 4th The Las Vegas Blues Society will present its annual Ma'am Jam, which promotes Las Vegas's best female musicians. For over 30 years, The Las Vegas Blues Society, a non-profit affiliate of The Blues Foundation has been promoting blues music in Nevada.
From 10 pm to 2 am. No over. Must be 21+
The Golden Tiki Happy Hour Update and Schedule
Every day from 4 to 7 pm, The Golden Tiki will have a new themed Happy Hour. On Sundays, crooner Dina a la Carte sings and swings. Tuesday will be a tribute to the '90s. Wednesday is New Wave and Thursday is Disco time and Fridays will feature the Kokonut Crew.
No Cover. You must be 21 + You can walk in, but reservations are suggested. You can make them here
Skin Designs Tattoo's construction is almost complete
Last week we reported that the rumor of Skin Design Tattoo was just that. A rumor.  As of this report, the shop's construction is nearly complete. The store has remained open during this construction.
On January 6th of this year, we first reported that Fukuya Las Vegas would be opening in the small plaza home to the Tofu Hut, Yuzo, and Hafez.  In a short time since its opening, Fukuya has been drawing dedicated foodies to its store seeking unique, hard-to-find products from Japan. This week's arrivals include Awayuki strawberries from Awaji Island and drinkable jellies. The fruit jellies are from Bando Farms, a small, family-owned farm that grows yuzu, sudachi, and yuko citrus fruits in the Tokushima department of Shikoku Island. Other new imported arrivals from Japan such as squid kimchi, spicy cod roe, and Mozuko seaweed are sure to attract even more loyal fans of this shop
Paris Baguette rolls out its new spring flavors and items
The plaza's Paris Baguette has rolled out some new spring items. New pastry items to try include a coconut or tangerine mochi donut, strawberry tart, drinks such as an iced yuzu green tea, and heartier items like a broccoli and cheddar quiche or a pepperoni pizzetta. Paris Baguette is open from 7 am to 9 pm every day. 702-820-0909
The 85 Degrees strawberry series is back
85 Degrees, the popular Taiwanese bakery chain bring back a popular drink and introduced a new one this month. The strawberry de leche makes its return and a new item, a strawberry green tea is now available.
Limited-edition Taiyaki at SomiSomi
New at SomiSomi for the entire month of March is a mint oreo-filled Taiyaki. Taiyaki, a goldfish-shaped waffle cone that is also known as Ah-boong, is very popular and can be seen in the hands of almost many who visit the Shanghai Plaza
Palette Tea Lounge Update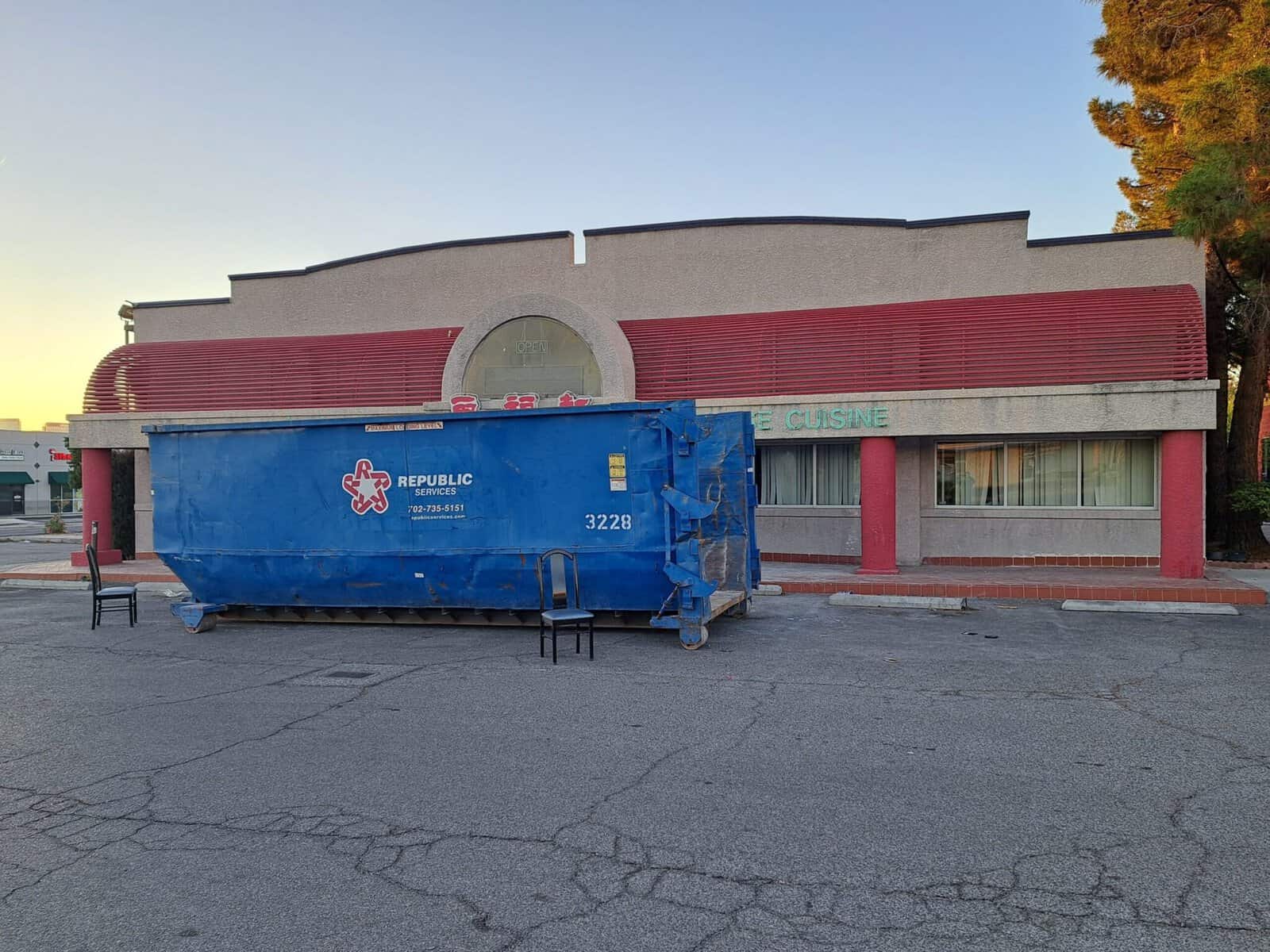 Update on the current remodeling of Joyful House as it transforms into Pallete Tea Lounge by San Francisco's Koi Palace group. We are told that there will be an open kitchen in the center of the kitchen that will be visible from most of the dining room. The anticipated opening is in early summer. This is one of the most restaurants to open in Chinatown in quite some time. Chinatown Vegas will keep updating as more news comes in.
Ninja Karaoke 2, located on the second floor of the busy Pacific Asian Plaza has rolled out a new special on its soju selection. For the entire month of March,  they will be offering a buy 2 and get one free. AKA Korean vodka, soju is the perfect party drink. Distilled from rice, it's smooth in both mouth feel and taste. Enjoy flavors such as pomegranate, mango, lychee, and peach, or for purists, try the original.
Open from 6:00 pm to 5:00 am daily 702-333-6563
New Happy Hour Special at Kushi
Chinese skewer and BBQ restaurant Kushi have rolled out some new Happy Hour Specials for the month of  March.  One is an all-day happy hour with $1 off of all skewers and the other is a late-night HH combo special with 10 skewers for $19.99. Kushi is open from 5 pm to 3 am 7 days a week.
Weekly Flyers at the 168 Market
This week again is a good time to save at the 168 Market has some great specials. Standouts include venus clams for $2.99 a lb and Chinese eggplant for $1.69 per lb. Fruit lovers will want to stock up on white peaches for $1.99 a pound.
That's it for this week in Chinatown. See ya next week.
Subscribe to Chinatown's New YouTube Channel
In our ongoing efforts to promote and highlight what we feel is the best Chinatown anywhere, we have launched a YouTube Channel to capture it.
The channel plans on featuring businesses, food, chefs, breaking news, street reports, and much more. Chinatown Vegas' YouTube Channel hopes to capture a real sense feel of what it's like to visit the super-fast growing Chinatown.