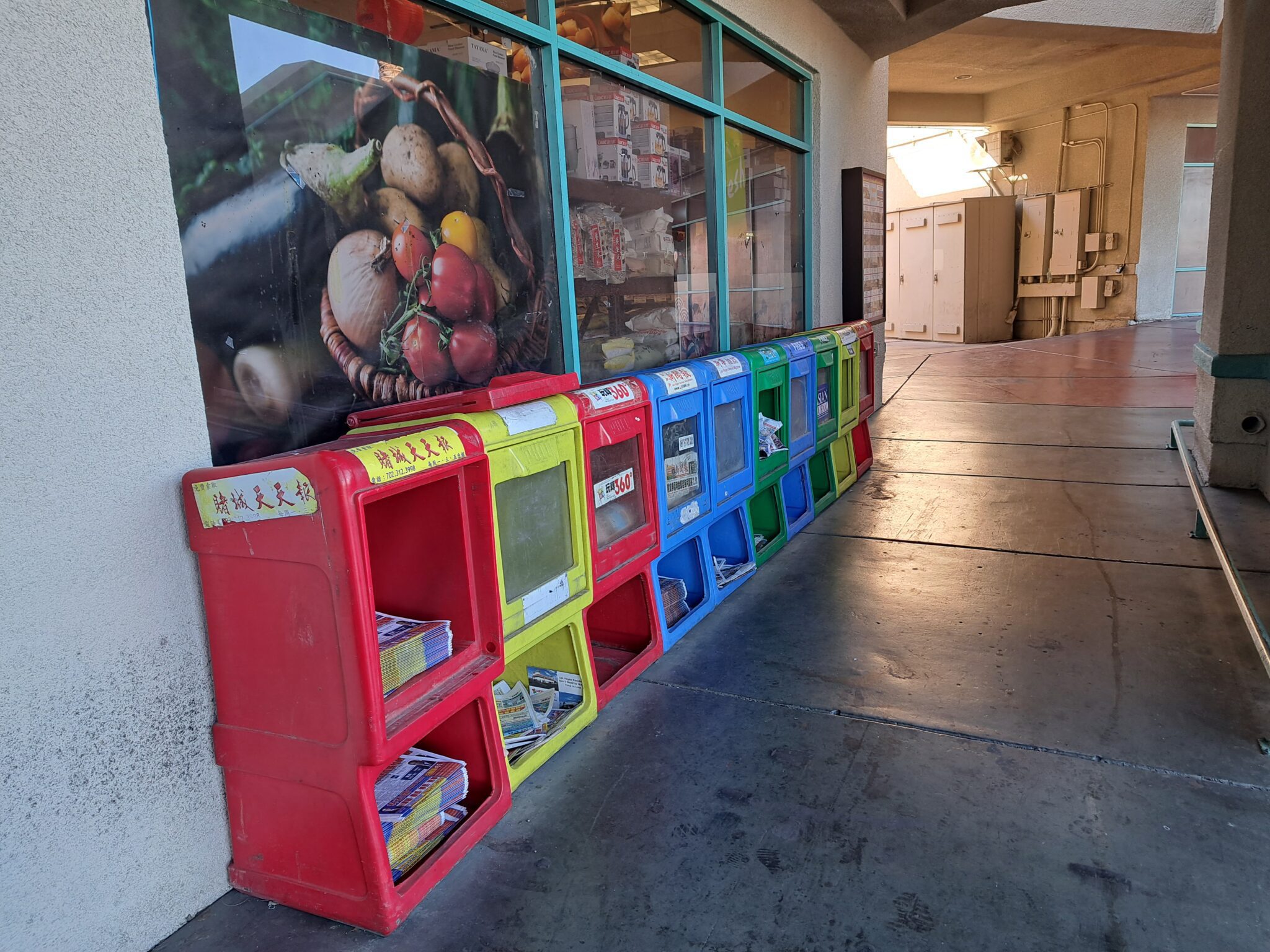 Las Vegas Chinatown news and analysis by Chinatownvegas.com. Food. Restaurants. Tips. Things to do. Events. What's in? What's out? RUMORS + much more
Chinatown was very busy this past week. With sunny skies and temperatures reaching 70 on Tuesday, it was nice to see people walking around without their winter coats. Then, in what seemed like a repeat from Valentine's Day, the temperatures dropped and it rained, snowed, hailed, and was also sunny. Expect the cold temperatures to continue for the next few days. This has to be the longest winter in recent years.
The A's are coming, the A's are coming. Chinatown businesses are buzzing with the news that the Oakland A's will relate to Las Vegas and most likely build a stadium at the Rio Hotel and Casino. Most news outlets have confirmed that the Rio's owner has said that they are interested and Fox 5 Vegas reports that the Oakland A's confirmed that the team is exploring the Rio site as a potential Major League Baseball ballpark in Las Vegas. This would be tremendous for Chinatown as it would be within walking distance from the Stadium. Fingers crossed.
Letters of the Week:

We receive several inquiries about Las Vegas Chinatown.
We will feature some here in our weekly report.
Christopher Richards asks:
We love eating on Spring Mountain Rd when we are visiting Las Vegas. But why is it called Chinatown when there are so many other Asian and non-Asian restaurants and stores?
Thanks for the question, Christopher, we are asked this quite often. This is not unique to just Las Vegas. It's called Chinatown in every city in the world, in Asia, Europe, Oceania, Africa, and North and South America. Also, the word Chinatown itself does not derive from the Chinese language. It was originally given this name by Asians for an area with a strong Asian population in cities across all of Asia. That's why in other Chinatowns, it's not just Chinese stores, but stores with a heavy concentration of Korean, Vietnamese, and Japanese, businesses, as well, just like the Las Vegas Chinatown.
Let's have a look and see what is new in Chinatown.
We are starting from the east and heading west on Spring Mountain Rd.
OO Pie and Pub remodel in full force, begins hiring
00 Pie and Pub, ( double zero, like the flour) taking over the former Wolf Down space has a large crew and the remodel is moving along fast. They have begun their hiring process and are currently seeking a General Manager, servers, and kitchen staff. Qualified applicants can apply here
We first broke the news about this new pizza concept from the Las Vegas-based Lev Group in October of last year. We are looking forward to the opening.
Skin Design Tattoo Getting a Facelift
Rumors were spreading that Skin Design Tattoos, the globally acclaimed purveyor of the world's best tattoos was sold, but we can confirm that this is not true. The shop is under construction and is still open during the work that's being done. Skin Design Tattoos was born in Las Vegas' Chinatown and now has locations in Brooklyn, NY, California, and Hawaii.
Last two days of Play On! at the Las Vegas Little Theater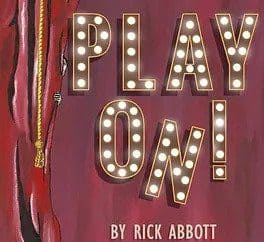 Play On! by Rick Abbot will be performed a few more times this month on Saturday the 25th at 2 and 7 PM and on Sunday at 2 pm.
The play is about a community group of actors group that is trying to put on a play in spite of intense and annoying interference from a beginner playwright who keeps changing the script.  Everything and everything that can go wrong does.
All seats are $20
​
The Chinatown Plaza has been busy as of late. The new Mr. Tang becoming a popular spot as well as the relatively new Sushi Time are gaining more loyal fans and long-time standby's 888 Korean BBQ and Noodle Pot are as busy as ever. Some tour buses have returned to the Plaza as well.
This week's Special at the 99 Ranch Market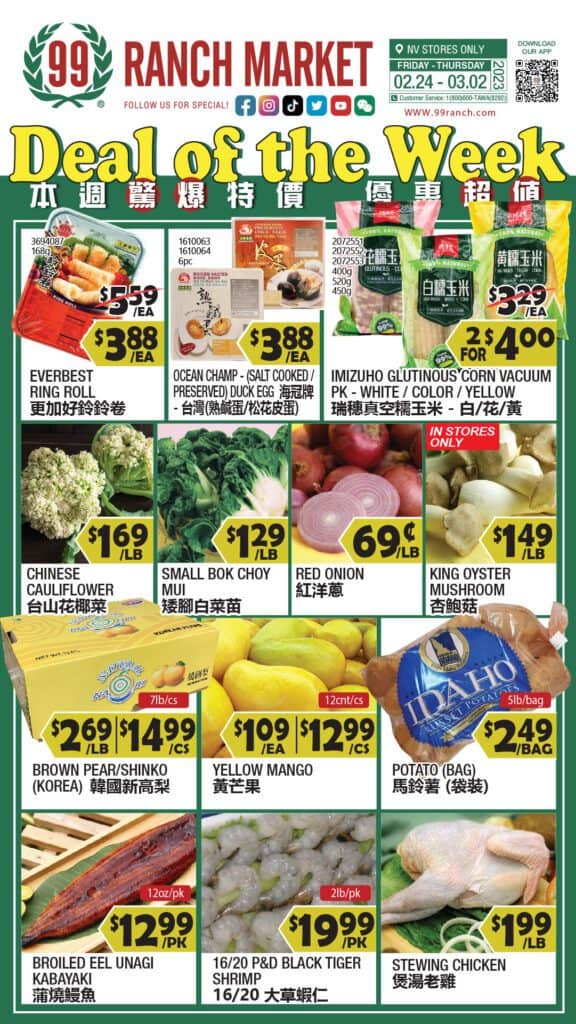 Marine Corps Reunion at the Leatherneck Bar
On Friday and Saturday, the 24 and 25, the Leatherneck Bar will host the Alpha Company 1st Battalion 1st Marines 88-92 Vegas Reunion for the infantry battalion of the United States Marine Corps based out of Camp Pendleton, California.  The group has arranged discounts at the Flamingo Hotel which will serve as their "Base" with a hospitality suite with a bar. You can reserve a room by calling 888-373-9855 and using promo code SFLAC3
Leather Neck Bar
Arville Square
4360 Spring Mountain Rd, Las Vegas,
Hotai Plaza
Smash It Up at Game Nest
On Sunday, February 26 Game Nest, the video arcade that specializes in Japanese games will have its weekly Super Smash Brothers Ultimate tournament. Contact the store for more details.
Game Nest Arcade
4525 W Spring Mountain Rd #112
Location for the Raku member-only omakase dining
Food writer and Chinatown/Asian maven John Curtas was the first to break the news about Raku opening a private members-only omakase restaurant in a Facebook post in early February. Chinatown Vegas has since learned the location will be the same strip mall ( Seoul Plaza) as Raku and will be in the store between Big Wongs and the smoke shop. Management is very tight-lipped about the concept but we are told that membership will be by invitation only. We will follow up on this story.
Popular Dessert Returns to Sweets Raku
By popular demand, Mt. Fuji dessert is back at Sweets Raku. Mt. Fuji is a sponge cake, with chestnut paste and is topped with chestnut cream, Hennessy ice cream, and cinnamon cookies and is absolutely as delicious as it looks
Chinatown-born Gäbi Coffee & Bakery continues to expand
Gabi, the industrial-chick coffee house from Hobak F&C  is opening in Inspirada in Henderson this Spring. The Korean company that also owns Chanko, Hobak Korean Steakhouse a few stores down, and Napal Baji in the Golden Spring Plaza across the street, recently told Eater Las Vegas "We always wanted four to five boutiques in Vegas but the increase in demand pushed us to open in Inspirada faster," says Executive Chef, Greg Kim. We wish  the team at Gabi much-continued success
Noodlehead, the noodle-centric Sichuan restaurant's popularity continues to grow. Both lunch and dinner both loyal and first-time customers fill the space that is often frequented by Martin ( Yan Can Cook ) Yan who is opening a restaurant and the newly rebranded Horseshoe Hotel and Casino. Chinese skewer specialists Kushi is also very busy, especially as a late night-spot with industry folks flocking to the Chinatown spot after their work shift. Still no word on the tenant that will occupy the end-cap located at the north end of the mall that staddled Desert Inn Rd.
This Week's Specials at the 168 Market
That's it for this week. See ya next Friday.
Chinatown's New YouTube Channel Launched
In our efforts to promote and highlight what we feel is the best Chinatown anywhere, we have launched a YouTube Channel to capture it.
The channel plans on featuring businesses, food, chefs, breaking news, street reports, and much more. Chinatown Vegas' YouTube Channel hopes to capture a real sense feel of what it's like to visit the super-fast growing Chinatown.
If you love Chinatown, follow us on Social Media: