Chinatown Report: This Week in Chinatown
Las Vegas Chinatown news and analysis by Chinatownvegas.com. Food. Restaurants. Tips. Things to do. Events. What's in? What's out? RUMORS + much more
Friends, welcome the newest edition of "This Week in Chinatown" brought to you by Chinatownvegas.com. Unearth the latest updates, tantalizing culinary delights, and fascinating cultural treasures that await you in Las Vegas' vibrant Chinatown.
Despite scorching temperatures, both tourists and locals continue to flock to Chinatown establishments, undeterred by the heat. Fortunately, relief is on the horizon as the upcoming week is expected to bring about 10 degrees cooler weather. In terms of news and updates, the week has been relatively quiet, but there are still exciting announcements to share.
Whether you're a local resident or a curious visitor, "This Week in Chinatown" serves as your ultimate guide to the diverse range of experiences on offer. Get ready for an extraordinary journey like no other as you immerse yourself in the vibrant tapestry of Chinatown Vegas.
We are starting from the east and heading west on Spring Mountain Rd.
Closure of Yummy Box Cafe in Chinatown Mall Confirmed as Permanent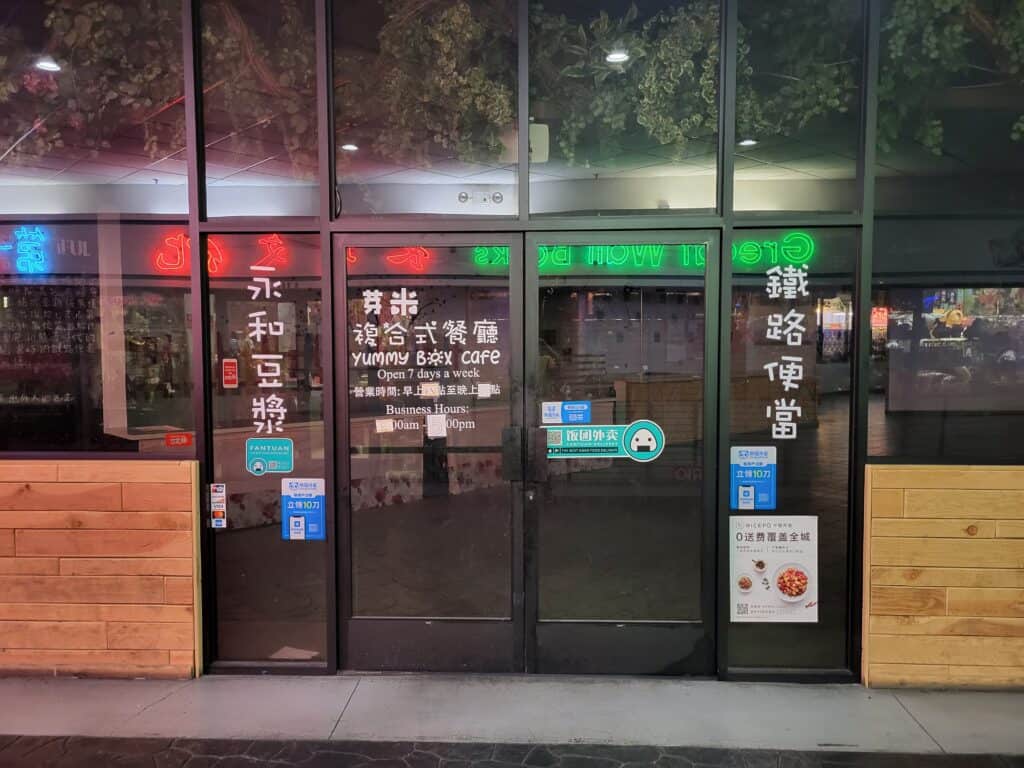 After facing numerous rumors about its status, Taiwanese restaurant Yummy Box Cafe has now officially announced that its closure is permanent. The once-vibrant dining room has been stripped down to just the floor, walls, and ceiling, leaving a void in the heart of Chinatown Plaza.
Yummy Box Cafe had undergone several management changes but had gained popularity for its signature soy milk, freshly ground from soybeans each morning. Patrons often indulged in mouthwatering dishes like the Taiwanese oyster omelette, Pork feet, Pork chop rice, stinky tofu, and green onion pancake with egg.
While the restaurant bids farewell, Chinatown's food enthusiasts will undoubtedly miss the culinary delights that Yummy Box Cafe offered. As the community waits in anticipation, everyone wonders about the exciting replacement that will fill this cozy spot.
Summer Happy Hour Special: Savor Authentic Onigiri Delights at O.Onigiri
O.Onigiri, the Okinawa-style Onigiri restaurant, announces a summer Happy Hour. From 4 to 7 pm, guests can delight in a selection of delectable offerings, including Chicken Katsu, Curry Tonkatsu Aji, and Purple Yam Onigiris for only $6.25 each. Additionally, Shrimp Tempura or Spicy Tuna Onigiris, Pork Gyoza, or Veggie Gyoza are available at just $5.00 each, along with savory Takayaki priced at $6.00.
Experience the authenticity of these rice balls, also known as omusubi, nigirimeshi, or rice balls, skillfully crafted from white rice and wrapped in nori. Don't miss this opportunity to indulge in the rich flavors of Japan at O.Onigiri's Happy Hour
Hell's Chicken Adjusts Hours for Summer: Limited Lunch Service Only, Stay Tuned for Updates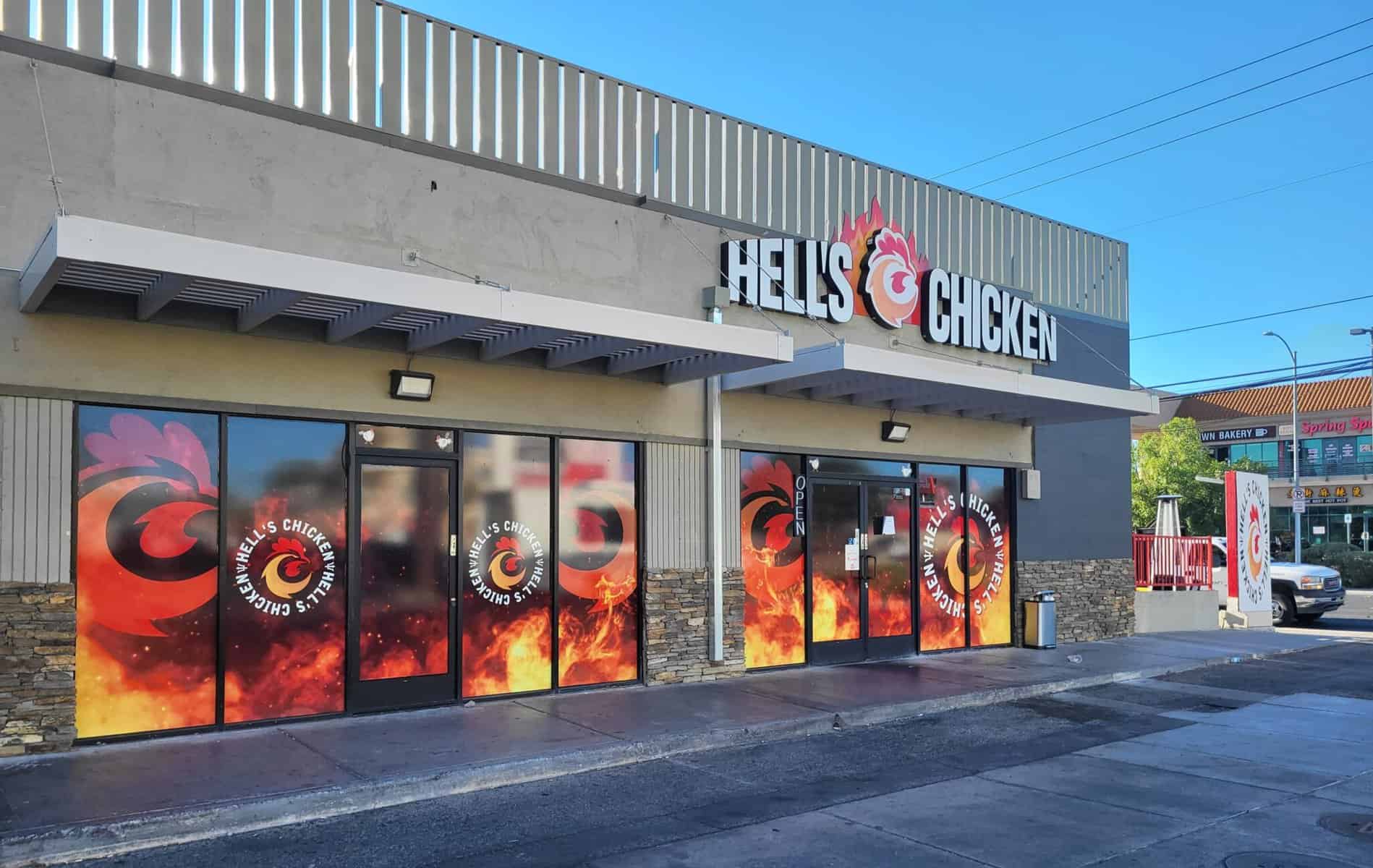 Hell's Chicken, the Nashville Style Fried Chicken spot, is operating on reduced hours for the summer season. Effective immediately, they will be closed for dinner service and open exclusively for lunch from 11:30 AM to 2 PM, Tuesday through Thursday. On Fridays, Saturdays, and Sundays, the restaurant will open from 11:00 AM to 2:00 PM. Please note that Hell's Chicken will be closed on Mondays. The duration of these adjusted hours has not been confirmed at this time. Stay tuned for updates!
First Look at Silverlake Ramen's Exciting New Menu
Silverlake Ramen, the renowned Los Angeles-born ramen chain, known for authentic and innovative creations, unveils its exciting new menu, offering patrons a first look at an array of mouthwatering dishes. From traditional favorites to innovative creations, the menu promises to delight taste buds with its diverse range of flavors and ingredients. With the captivating ambiance and dedication to culinary excellence, guests are in for a memorable dining experience as they explore the enticing offerings of Silverlake Ramen's latest menu. When we reached out to management, we received the exciting news that the soft opening is just around the corner. Stay tuned for the big day and be among the first to experience it all.
Palette Tea House's Grand Opening Draws Near as Final Remodeling Phase Commences! Get Ready for an Unforgettable Dim Sum Experience in Las Vegas
Back in October of last year, we were the first to break the news that Palette Tea Lounge would be opening in the former Joyful House Space. We've been eagerly following their progress since then, and we are thrilled to share the latest updates as the grand opening approaches.
The finishing touches are currently being done with an exterior face-lift, giving the place a fresh and inviting look. Inside, the kitchen has undergone a complete gutting and remodeling and is now open, allowing guests to catch a glimpse of the culinary magic happening within.
In anticipation of the big day, the dining room has received its beautiful furniture, just waiting to be arranged for a perfect dining experience. Additionally, the parking lot has been repaved, and the sidewalk has been redone with beautiful stone, enhancing both accessibility and aesthetics.
The most exciting news is that the iconic sign is in the works and will soon grace the spot that was once home to the beloved Joyful House. The new sign will proudly declare the arrival of Palette Tea Lounge, a venture by the renowned Koi Palace lineage, founded by Hong Kong immigrants Willy and Ronnie NG in 1996. Their reputation precedes them, having gained a loyal following over the years, including acclaimed chef Rene Redzepi of Noma, who raved about their cuisine in a Huff Post interview back in 2013, describing it as "f*cking amazing."
Palette Tea Lounge will specialize in dim sum, seafood, and cocktails. As a modern Chinese, or "New-Chinese," restaurant, they promise to offer a unique twist on authentic Cantonese dining. By combining globally-sourced ingredients, locally-sourced produce, and innovative culinary techniques, the restaurant aims to deliver a fresh and unforgettable dining experience.
With their opening on the horizon, the anticipation in Las Vegas is building rapidly. Palette Tea Lounge is sure to raise the bar for all dim sum restaurants in the area, becoming the hottest spot to enjoy this beloved cuisine. We can't wait to see this new gem in action and witness the delight it brings to dim sum enthusiasts in the city.
Stay tuned for more updates and mark your calendars for the grand opening of Palette Tea House — the place where culinary excellence and Cantonese traditions will converge to create unforgettable dining experiences!
4601 Spring Mountain Rd, Las Vegas, NV 89103
702-888-3626
Explore the Summer Special at Ramen Boys in Chinatown Decatur Mall: Authentic Japanese Shaved Ice Kaikigori
Explore the best of Japanese flavors at Ramen Boys, an authentic ramen shop, known for its delightful blend of traditional and modern ramen dishes. Indulge in the Summer Special featuring the mouthwatering Japanese Shaved Ice Kaikigori, made with ice directly imported from Mount Hakusan, Ishikawa, Japan.
At Ramen Boys, the culinary journey doesn't end with ramen! Treat your taste buds to an array of appetizers and other Japanese dishes, ensuring an unforgettable dining experience. Don't miss this limited-time opportunity to savor the essence of Japanese Kakigori and more at Ramen Boys!
Biggie Smoke Shop: Now Open 24 Hours! Discover the Best Smoke Shop in Vegas for Your Smoking Essentials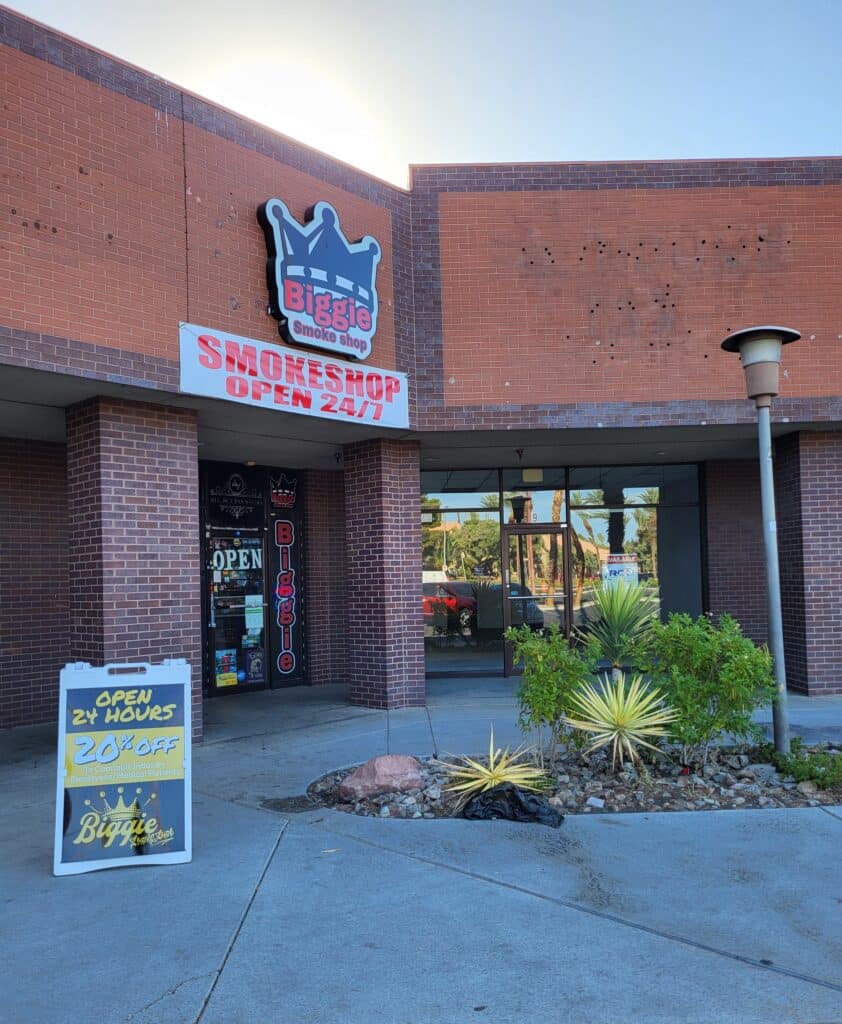 More 24-Hour Smoke Shop Options in Chinatown  Introducing Biggie Smoke Shop, recently voted as the Best Smoke Shop in Vegas for 2022 and 2023 by the Las Vegas Cannabis Awards Music Festival.
Biggie Smoke Shop stands out as one of the best places to find all smoking necessities. Whether customers are in search of top-notch smoking accessories, premium products, or excellent customer service, Biggie Smoke Shop has it all.
With a strict age policy of 21 and over, the shop ensures a mature and responsible environment. However, it's essential to note that Biggue Smoke Shop does not offer cannabis sales.
For those looking to elevate their smoking experience, Biggie Smoke Shop is a must-visit destination! Located in the Chinatown Decatur Mall it invites visitors to explore the ultimate spot for smokers.
Don't miss out on the award-winning experience! Check out Biggie Smoke Shop today and let the good times roll.
Koreatown Village Update: Open Bank Installs its ATM for their First Branch in Nevada
Excitement Mounts as Koreatown Village Approaches Grand Opening
Chinatown Vegas has been our go-to source for all the exciting updates on the much-awaited Koreatown Village strip mall. From the thrilling reveal of its name to announcing the stores that will grace its presence, we've followed every step of the journey with anticipation. Now, we're thrilled to share the latest development – the installation of Open Bank's ATM, marking the arrival of Nevada's first Open Bank branch! As Koreatown Village inches closer to its grand opening, Open Bank brings its unique vision and mission of being a faith-based community bank, dedicated to relationship banking.
Originally founded as First Standard Bank in 2005 in Los Angeles, California, Open Bank later rebranded in 2010. What sets Open Bank apart is its commitment to giving back, as it shares ten percent of its profits with local non-profit organizations, making it a true community-focused institution. Stay tuned for more exciting updates as Koreatown Village prepares to welcome its eagerly awaited visitors!
As we bid farewell to another remarkable week, let the cherished memories linger and the indelible experiences stay with you. Anticipate reuniting next Friday for more exciting moments. Remember, what happens in Chinatown, happens here. See ya next week!
Subscribe to Chinatown's New YouTube Channel
In our ongoing efforts to promote and highlight what we feel is the best Chinatown anywhere, we have launched a YouTube Channel to capture it.
The channel plans on featuring businesses, food, chefs, breaking news, street reports, and much more. Chinatown Vegas' YouTube Channel hopes to capture a real sense feel of what it's like to visit the super-fast growing Chinatown.