Choosing just 8 dishes in Chinatown Vegas is difficult, there are just so many. Certain Chinatown restaurants specialize in just one or two dishes, making a decision, especially if you are here visiting for just a few days, can be difficult.
So our staff listed their favorite dishes and foods to try in all price points and listed them.
If this is your first time visiting Las Vegas' Chinatown, there are few things that you should know.
Las Vegas Chinatown is amazing. You can spend years there and still not see it all. The strip on and around Spring Mountain Rd, from Valley View Blvd to Jones Blvd and the surrounding area has really grown and offers various dishes from mouth watering duck to sophisticated, high-end sushi with traditional Japanese omotenashi service.
So eat with your eyes first and enjoy the list of the 8 Chinatown dishes you must try in Chinatown Las Vegas.

1) Yui
Omakase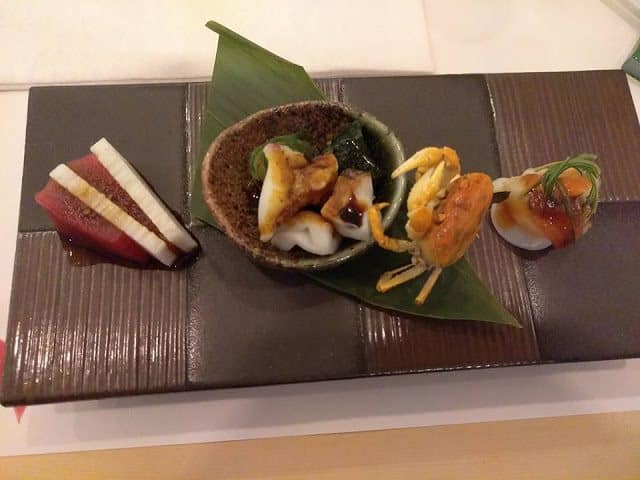 Yui Edomae is for the true sushi purist. Most critics agree, what Gen Mizoguchi is doing in Chinatown Vegas would rank his restaurant in the top 5 in any city from anywhere in the western world. Priced higher than your average sushi joint, but you will need to fly to Tokyo to top or often even rival it. Omakase meals at $120, $160 & $220. Nigiri course $68 per person.
2) Chubby Cattle

Dorper Lamb Hotpot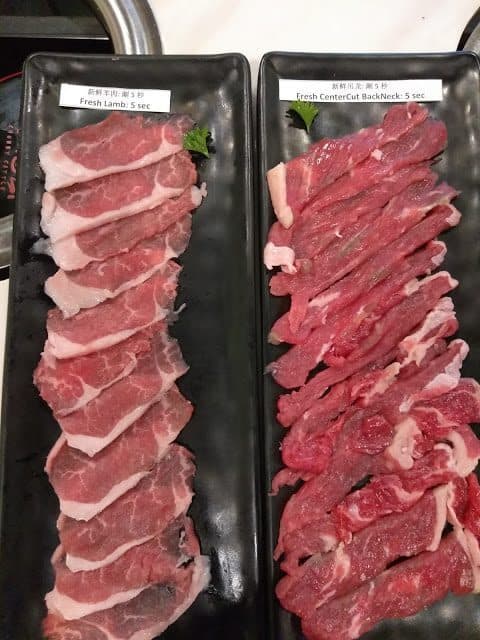 You will only need to decide between one of the delicious broths to dunk and cook what may be the best-tasting lamb in North America. Chubby Cattle open pasture raises their own breed of Dorper sheep on their farm in Texas. The results are milder, tastier, less-gamey lamb, that melts in your mouth. 
Inner Mongolian hotpot is the ancestor to all hotpot.

3) Raku

Agedashi Tofu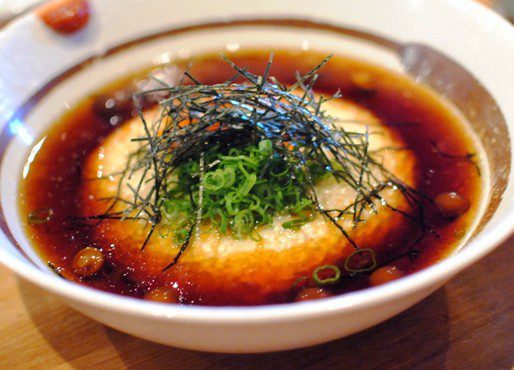 4) Lamoon

Roasted Duck Red Curry
The Japanese style Red Curry Roasted duck at Lamoon is served with Lychee and grapes added for a bit of sweetness. It's a delicious combinations
5) Nakamura Ya
Uni Tomato Cream Pasta
Uni is cooked into the tomato cream then tossed with the spaghetti and finished with saffron.
Trattoria Nakamura Ya is NOT a Japanese-Italian fusion restaurant. It is like a typical Italian restaurant that you would find in Tokyo

6) District 1
Live Lobster Pho
Crab-Yolk Xiao Long Bao
Las Vegas Weekly Magazine chose ShangHai Taste's crab-yolk Xiao Long Bao, as one of the most memorable Las Vegas meals of 2020. "One bite of these decadent, meaty pork and crab soup dumplings, and you'll be hooked for life," wrote Leslie Ventura. See them being made by hand from scratch from tall kitchen windows
Tan Tan Noodles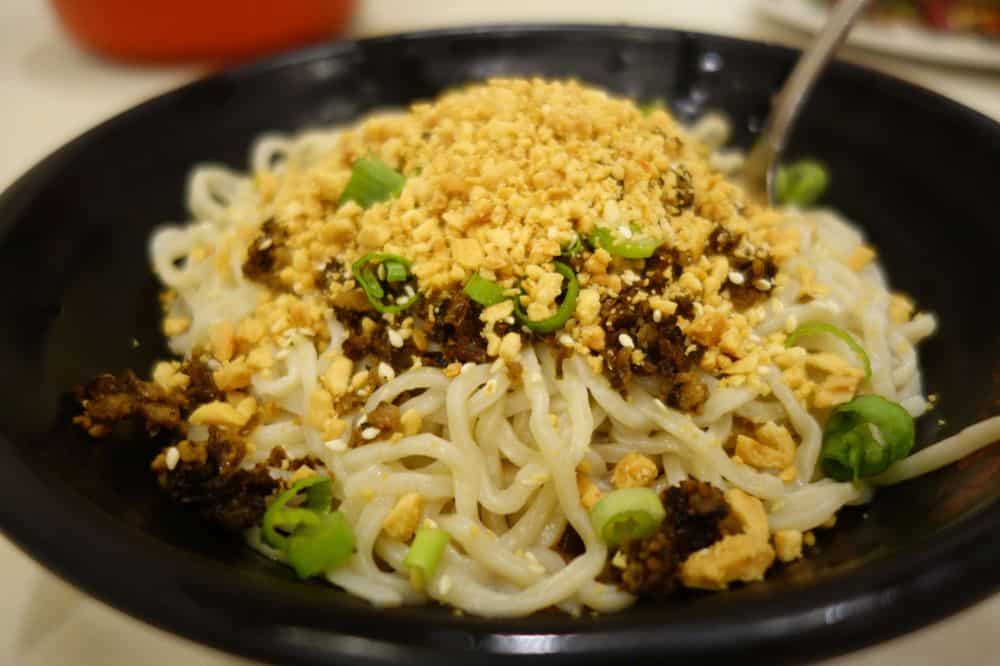 These are the best Tan Tan ( Dan Dan) Noodles in all of Las Vegas, not just Chinatown. Don't miss this
8) Three Preserve Meat Clay pot at Yummy Rice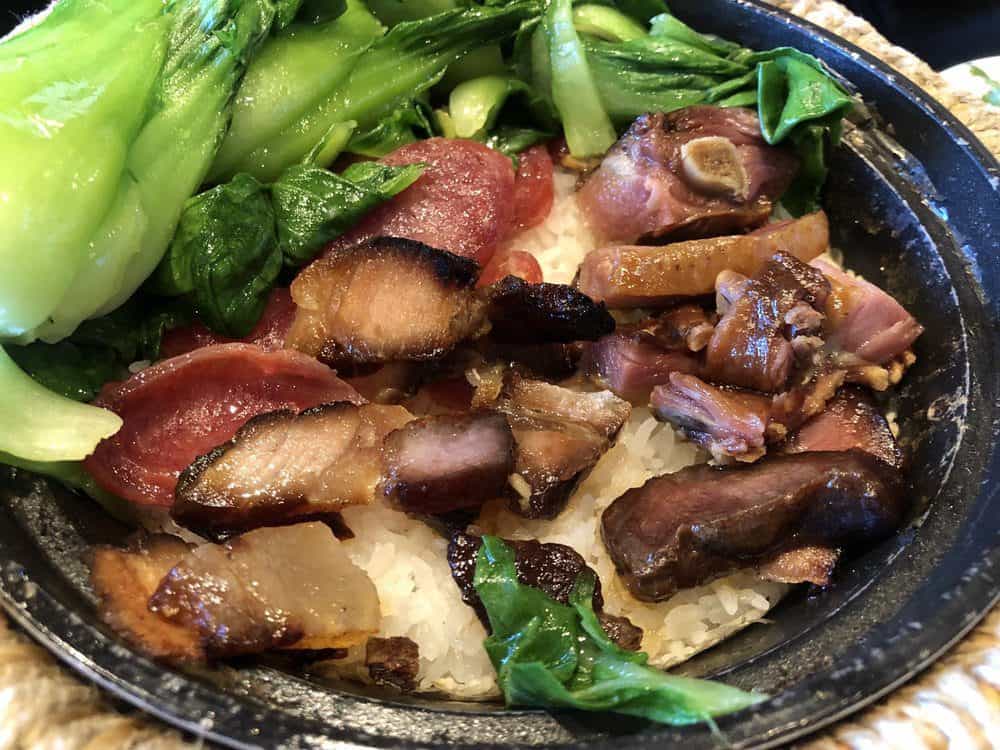 The Hong Kong style clay pots are unique and delicious. Yummy Rice is a very small restaurant but one worth waiting for if they are full!