Chinatown Report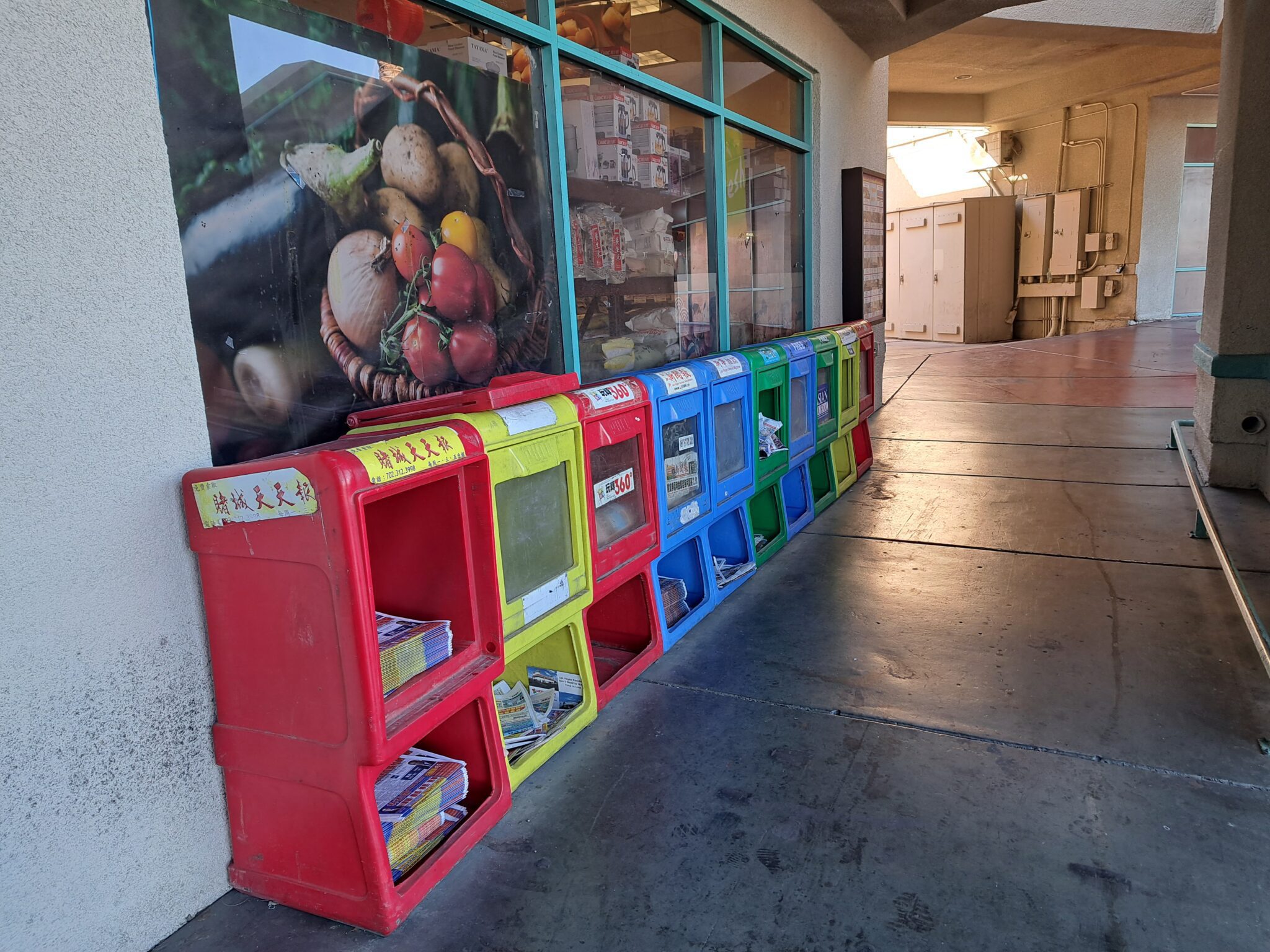 Las Vegas Chinatown news and analysis by Chinatownvegas.com. Food. Restaurants. Tips. Things to do. Events. What's in? What's out? RUMORS + much more
Greetings everyone. Black Friday and the weekend after Thanksgiving were crazy busy everywhere in Las Vegas, especially in Chinatown. The droves of tourists are now gone (for now) and now it's business as usual. When we consider that just a few short years ago, most tourists had no idea that Las Vegas had a Chinatown, it's amazing how fast it has grown. The photo at end of this report is evidence of this.
A few years back, we wrote Where is Chinatown Vegas?,  to show its geographical boundaries as well as the best ways for tourists to get to Chinatown from most strip locations. There are signs on Interstate 15 that say "Chinatown Exit 39"  and "Chinatown This Way", but unlike many Chinatowns, there still is no Dragon Gate or Welcome to Chinatown sign yet. There are plans however in the works to add these fixtures.
In addition to some weather challenges that we face many months of the year, there are other factors that make this Chinatown different than others. For one, like most of Las Vegas, which is not a good walking city, Chinatown is too long of a stretch to be "walkable". Some planning is recommended and keep in mind that Chinatown is more than 25+ strip malls spread out on a 3 + mile strip.
Chinatown's New YouTube Channel Launched
In our efforts to promote and highlight what we feel is the best Chinatown anywhere, we have launched a YouTube Channel to capture it.
The channel plans on featuring businesses, food, chefs, breaking news, street reports, and much more. Chinatown Vegas' YouTube Channel hopes to capture a real sense feel of what it's like to visit the super-fast growing Chinatown.
On December 1st,  Nevada Public Radio's Desert Companion Magazine released its seasons-end feature story on Ethnic/Steet Foods around town and 4 Chinatown restaurants were on the list. Writer Jason Harris loved the onigiri at O.Onigiri and the dumplings at ShangHai Taste, both in the Shanghai Plaza as well as loving the Sichuan dishes at Spring Mountain Center's Noodlehead and the homestyle Vietnamese dishes at Yen Viet Kitchen on Decatur and Spring Mountain
Ok, let's have a look at what else is happenin' in Chinatown
Starting from the east and heading west on Spring Mountain Rd.
With Miracle on Spring Mountain in full effect at the Sand Dollar Lounge, from now until the end of the holidays, there are several pop-ups and events you don't wanna miss.
On Wednesday, December 7th, local celebrity chef Crystina "Mama" Nguyen is cooking up some X-Mas-themed pizza treats. Crystina will be handcrafting pizzas such as Elk Bolognese, named "The Night Santa Went Crazy" a Vegetarian pizza named "Mama's Tears Of Joy" and clams with asparagus, mushroom, and white truffle alfredo pizza named "White Christmas".
Proceeds go to Project REAL @projectrealnv_
Custom Mug deal at the Golden Tiki
Get $10 Off any mugs, while supplies last. Use code: MAHALO the coupon is good until midnight on Monday, November 5th.  Each purchase will include a Golden Tiki sticker pack
Shan Tau Square
Cajun Boiled Seafood and Grill's Happy Hour with 50% Off Beer and Appetizers
What's Moving into the old Big Lot space?
The former Big Lots has been fully gutted. Located in a strip mall that is technically called "Spring Oaks Shopping Center", however, nowhere on any sign does it say that. So we will continue to call it the mall with the Large SF Market, on the southeast corner of Spring Mountain and Decatur.  No one was able to confirm what is moving in there, but the rumors are picking up steam. Stay tuned.
Seoul Plaza
Congratulations to Trattoria Nakamura-Ya for winning Desert Companion's Asian Restaurant of the Year  Trattoria Nakamura–Ya is one of our favorite places to eat.
Pacific Asian Plaza
This year or next?
It's still not certain if Hong Kong mango dessert specialists Hui Lau Shan will be open in time for the anticipated mid-December grand opening,  but a new coming soon sign has been put up.
We expect Hui Lau Shan to be super-popular as the buzz around the opening has been intense.
Sa-Yo Plaza
One of the newest Karaoke joints to open in Chinatown, Beat Karaoke, in the Sa-Yo Plaza, has updated its menu and has added items such as skewer rice cake, kimchi fried rice, green mussel soup, LA Galbi, and stir-fried squid.
Beat Karaoke is open from 6 pm to 5 am 7 days a week
725-204-7676
168  Market Deals Of The Week
Lamoon Has a New Sign
One of our favorite Thai restaurants, Lamoon, the Thai restaurant at the western end of Chinatown, has always had great food, a wine list, cocktails, and jazz, and now more than a year after opening,  has a new lovely sign
My, Oh My, How We've Grown
To really grasp the fast growth of Chinatown, actually, Las Vegas in general, take a look at this photo we found on the internet. Spring Mountain and Jones, about where Lamoon/ 168 Market is now.
That's it for this week. Hope you're enjoying the #BestChinatown
See ya next Friday