8 Desserts In Chinatown You Must Try
Save room for dessert. Las Vegas Asian sweets are just that memorable–especially one of the delicious treats found at these 8 dessert shops in Chinatown. Here are the places where you should stop.
Try a flavorful crepe cake at Is Sweet Coffee & Dessert, a Matcha chocolate truffles crepe at T-Swirl, SomiSomi's freshly baked fish-shaped pastry, and Mango Souffle Pancakes at Sweet Honey–plus, many, many more.
Mt. Fuji at Sweets Raku
A chestnut lover's dream dessert. Mt. Fuji at Sweets Raku features a mound of cocoa-dusted chestnut cream atop a fluffy sponge cake piped with chocolate. A bold bite served with vanilla ice cream flavored with Hennessy! …and it's just $12!
Matcha Green Tea Crepe Cake at Is Sweet Coffee & Dessert
You've found the new spot for coffee, tea, and desserts in Chinatown. Is Sweet, specializes in a variety of sweets such as creme brulee, coffee butter cakes, tiramisu, and more. But allow their crepe cakes to become your new guilt-free dessert. Airy stacks of crepes on top of each other drizzled with whatever sauce you order it with–it doesn't get any better than that!
Mango Souffle Pancake at Sweet Honey
Artfully presented Cantonese-style desserts, this bakery takes the win for the most cloud-like Souffle Pancake. Fluffy, soft, airy, eggy, and not overly sweet. All are freshly made to order and paired with a rich creamy sauce and fruit to create the perfect texture and taste. A must-try!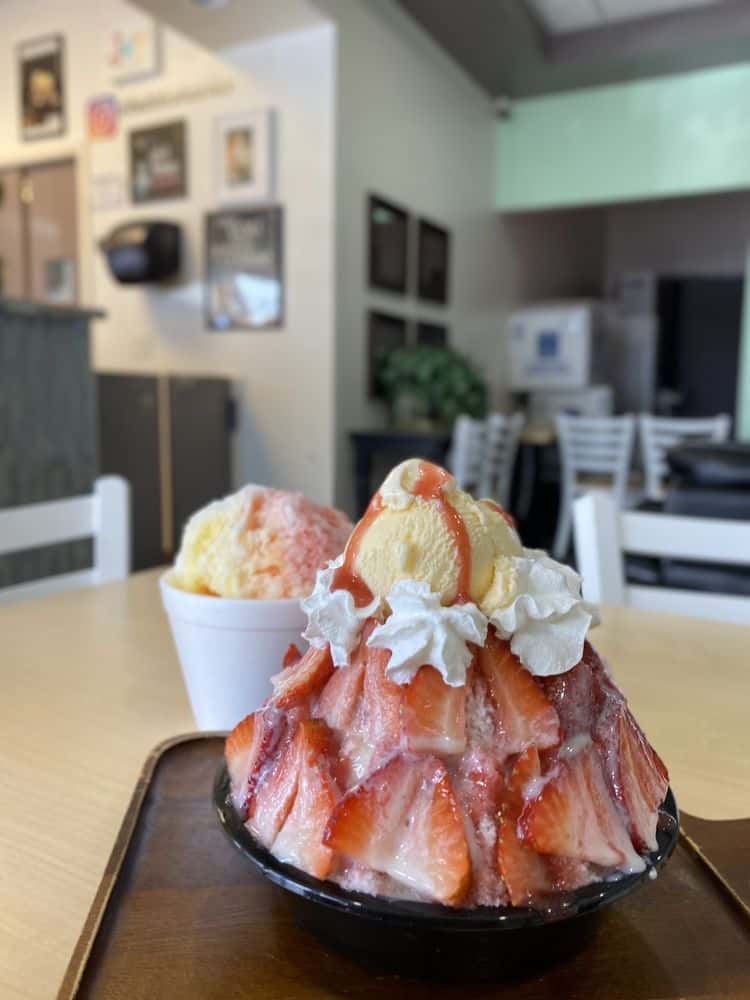 Shaved Ice at Bubble Shave Ice
Bubble Shave Ice is an expert in Hawaiian shave ice. Pick and choose the flavors you love–including, raspberry, coconut, papaya, and lychee. Taste the time and care used to blend mochi and condensed milk throughout the layers of shaved ice. Melts inside your mouth with tons of flavor. The colorful and vibrant design on top makes an inviting and bold desert.
Matcha chocolate truffles crepe at T-swirl
Calling all gluten-free people of the world! The texture of these Japanese-inspired crepes tastes so good you'd never know it was rice flour. With a choice between savory or sweet, this place will become your new favorite dessert spot in Chinatown. On the sweet menu, you can find the "Matcha Chocolate Truffle," a crepe loaded with chocolate truffles, matcha custard topping, and crumbled pistachios. Definitely Instagram-worthy crepes.
Taiyaki at SomiSomi
You will be treated to freshly made fish waffles, right in front of you! SomiSomi is known for its Taiyaki (fish-shaped bread) which you choose to be filled with a sweet cream of your choice along with any flavor of soft serve. The best sweet, rich, cold goodness in the Vegas heat!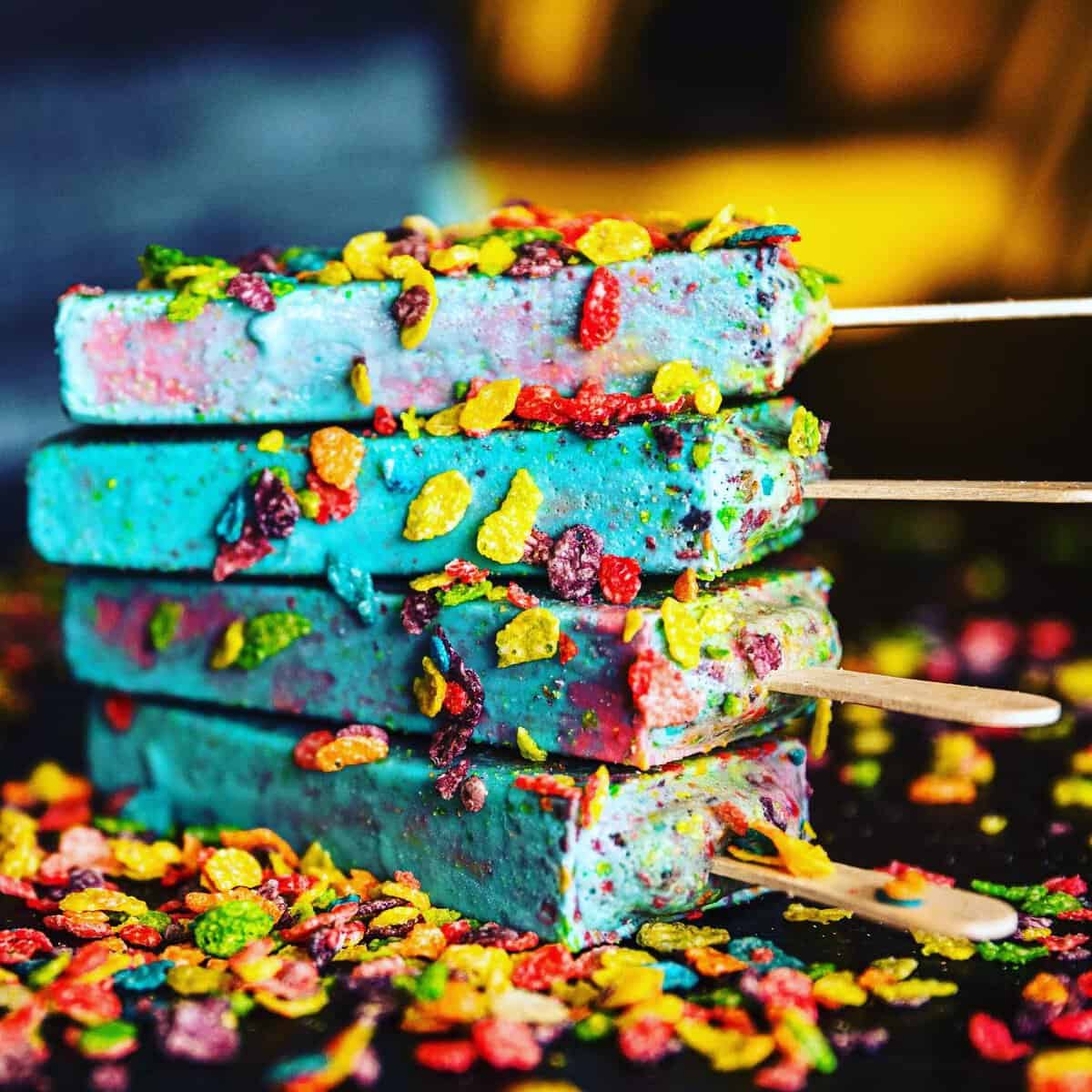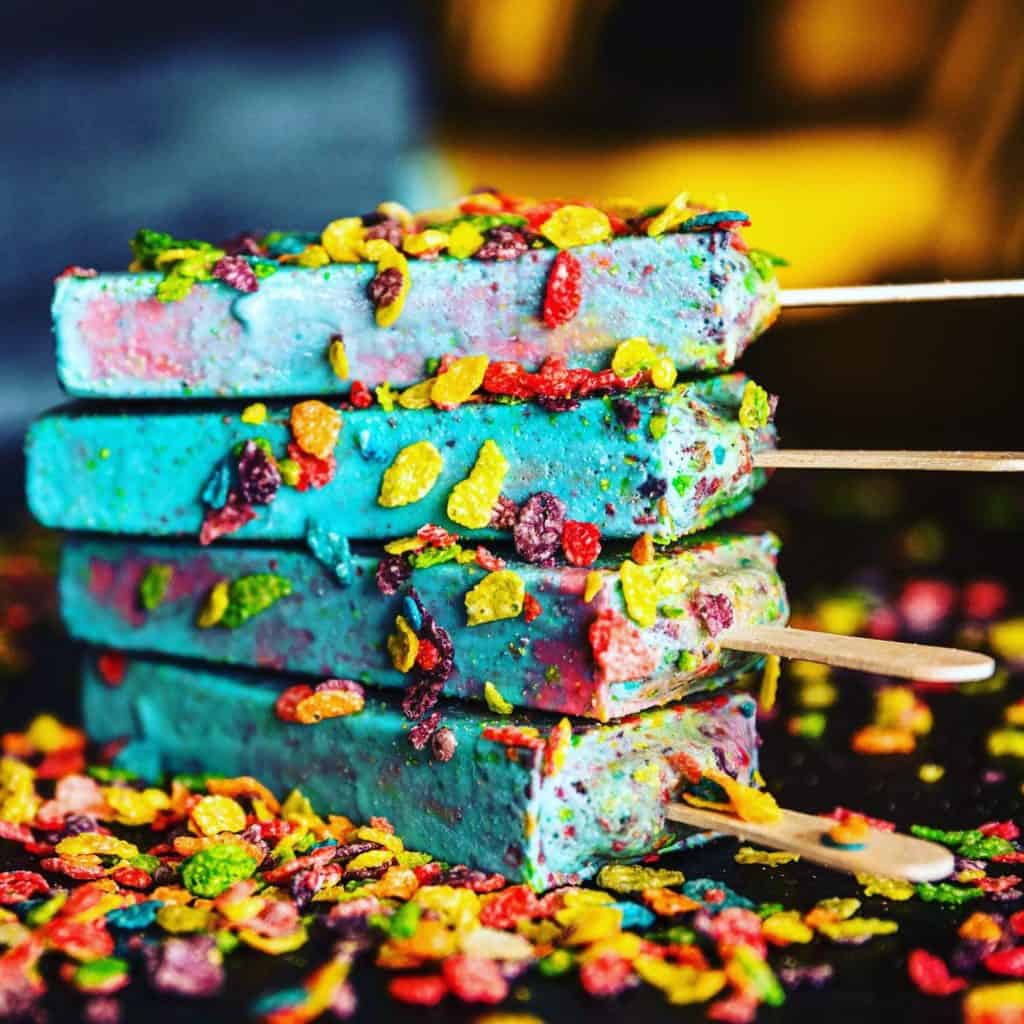 The Magic Paletas at The Paleta Bar
A fresh take on classic Latino ice cream treats in Chinatown–The Paleta Bar. Handmade daily using the finest ingredients, customers pick from a variety of paleta flavors, including, pistachio, lime, almond, coconut, or vanilla, finished by pouring into chocolate or powdered chile and chamoy, and sprinkles of nuts or candy. The Magic Paletas is a popular combination of taro flavor, white chocolate, and fruity pebbles.
Soft Serve Ice Cream at Matcha Cafe Maiko
Ingredients are all imported straight from Uji, Japan–the matcha flavor here is the real deal. At Matcha Cafe Maiko, the matcha powder is of the highest quality, so you can enjoy the perfect balance of bitter and sweet. Preservative-free. No unnecessary fillers. Good old-fashioned pure matcha. The Soft Serve Ice cream is a homemade matcha cream topped with a crunchy cone that is made fresh every day. It's a must-stop in Vegas to get your matcha fix.