Chinatown Report: This Week in Chinatown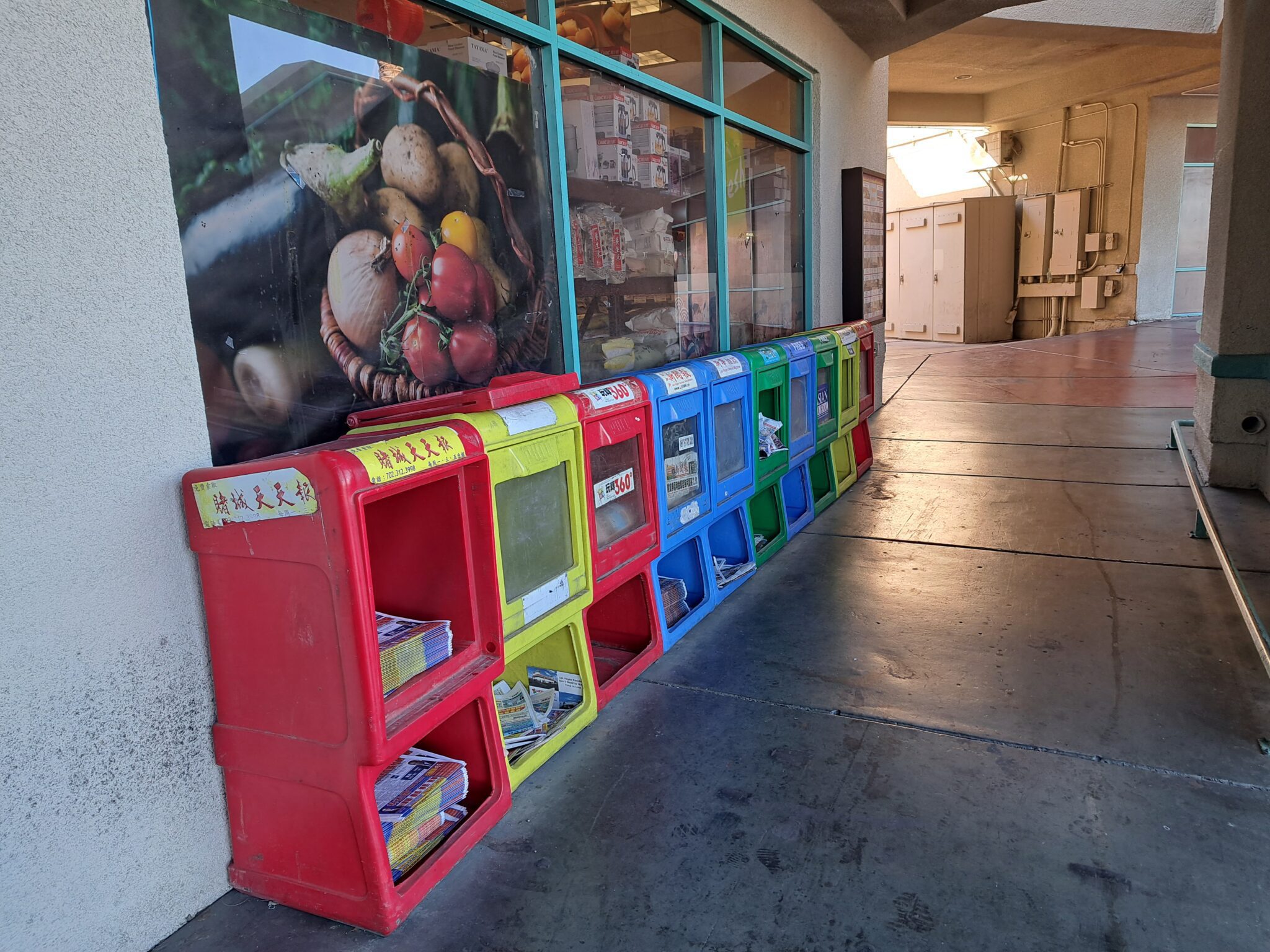 Las Vegas Chinatown news and analysis by Chinatownvegas.com. Food. Restaurants. Tips. Things to do. Events. What's in? What's out? RUMORS + much more
In what was probably the slowest week of the year in Chinatown, there is still some news to report about this always vibrant neighborhood. In most parts of the USA, December is usually very busy, hectic, and to some extent, stressful. But not in Las Vegas. Besides the National Rodeo Finals, very few other conventions.  Then here comes January. Traditionally it's a quiet time for most, but in Las Vegas, it's probably the busiest month of the year with a slew of big-time conventions and trade shows all month.
If you're visiting, bring some warm clothes. Once the sun sets, the nighttime temperature has been dipping into the 30s. This morning as we are writing this, it's 28 degrees. Brrrrr.
Miss Laos Universe,  Payengxa Lor, the first  Hmong woman to win the title, will be visiting Las Vegas and will be in Chinatown. At the time of this post, we can't confirm official dates, yet, but will update our website with dates and times as we get confirmation. As expected, the Asian community will rally around her. You might also want to follow Bambū Desserts & Drinks in the Center at Spring Mountain, a most likely spot for a meet and greet.
Let's see what else is up in the #bestchinatown
As usual, starting from the east and heading west on Spring Mountain Rd.
Yes, one of the city's best French Restaurants is in Chinatown
Modern French restaurant Partage will be open on Christmas Eve with its regular 5, 7, or 9-course tasting menus and on New Years' Eve will be serving a special 7-course menu designed by Chef Yuri Szarzewski. There is also a wine pairing available for an extra cost. The vegan and vegetarian menus will not be available on that evening.
Partage will be closed on both Christmas and New Year's Day.
News from The Chinatown Plaza
Permanently shuttered Veg Out, the Chinatown Plaza's Vegetarian restaurant has had several California restauranteurs interested in the space, and an announcement seems to be imminent. Stay tuned for more.
Premium All You Can Eat, Mr. BBQ is Now Open, Mama Chai, Next Month
Restauranteur Jenny Chai has been super busy. After a spectacular redo of the former Magal BBQ space, next door's Mama Chai is set to open in late January to early February. Jenny's restaurants Mr. BBQ and Miss Shabu are Yelp's top-rated restaurants in Beuna Park.
We are much looking forward to these wonderful additions to our Chinatown.  Start off with some Premium AYCE Korean BBQ, then something sweet at Mama Chai's, then some drinks and Karaoke at 702 sounds like a fun night to us!
This unnamed small strip mall is adjacent to the Shanghai Plaza, but not part of it as has been reported by some out-of-town media.
What's new at the Shanghai Plaza?
In our first "This Week in Chinatown", we reported that the popular Vietnamese restaurant Orchid had abruptly closed. We have tracked its progress and can report that IX ( Roman numeral #9) will soft-open next week.  IX Skewer and Bar bills itself as a Sichuan-style skewer restaurant and will be a nice addition to the stellar lineup of restaurants in this super busy plaza.
Crab Corner always has some great Happy Hour Specials, such as this one, buy two pounds of shrimp and get the 3rd pound for free. Located on the second floor of the Shanghai Plaza, Crab Corner has some tasty food as well as great strip and mountain views.
85 Degrees, the super popular bakery is offering 15% off on Christmas cakes. Orders must be placed by December 21st. You can pre-order here 85 Degrees Pre Order
Heading west, the former Joyful House as we reported has been fully gutted and prepared to transform into a dim sum restaurant by the Koi Palace team of San Fran fame
Another accident at the dangerous intersection of Spring Mountain and Decatur
We are still not sure how many more crashes need to, unfortunately, occur before something gets done about this. For years, we have been advocating to have the speed limit lowered to 35 MPH on the Chinatown corridor (Spring Mountain Rd. from Valley View to Jones Blvd. there is also a very bad and obvious dip on the western side of this intersection and a simple "Caution, dip ahead" sign would be a good start and shouldn't take more than 1/2 to install. /end rant.
With the Holidays upon us, what better way than to spend some time at home with family and lots of food? Here are the weekly specials at two of our popular Asian Markets. If you are Plan On cooking and entertaining at home for this holiday season? These Chinatown stores have got your back
99 Ranch Market
168 Market
That's it for this week. Happy holiday shopping. See ya all next week as we continue reporting about the #BestChinatown
Chinatown's New YouTube Channel Launched
In our efforts to promote and highlight what we feel is the best Chinatown anywhere, we have launched a YouTube Channel to capture it.
The channel plans on featuring businesses, food, chefs, breaking news, street reports, and much more. Chinatown Vegas' YouTube Channel hopes to capture a real sense feel of what it's like to visit the super-fast growing Chinatown.
If you love Chinatown, follow us on Social Media: