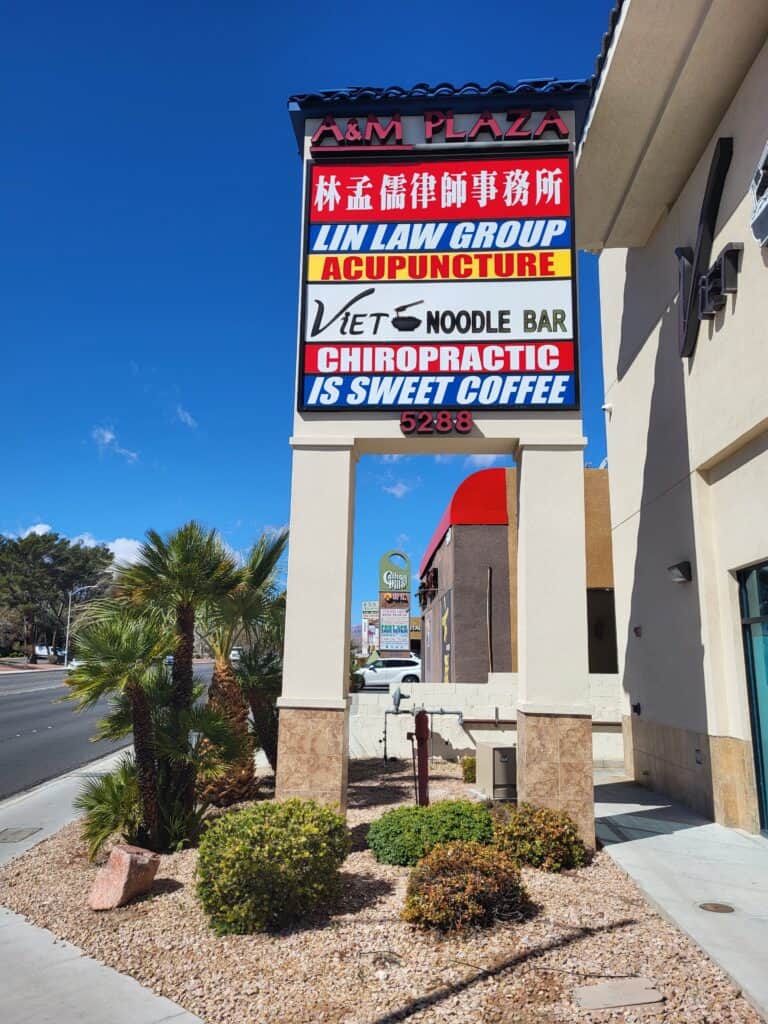 A & M Plaza
A & M Plaza is a strip mall located at 5288 W Spring Mountain Rd, just east of Lindell in Las Vegas, Nevada. The mall is anchored by a popular pho restaurant and a dessert shop, and it also features several office buildings.
A & M Directory
Viet Noodle Bar
Viet Noodle Bar is a popular Chinatown Vietnamese restaurant. The restaurant is known for its delicious and authentic Vietnamese cuisine, including popular dishes such as pho, rice, porridge, and vermicelli bowls. they also have a nice beverage selection of beer, wine, and non-alcoholic drinks.
Is Sweet Coffee & Dessert
Is Sweet is a dessert cafe located in a small, relaxed space, that offers unique cakes topped with ice cream, espresso drinks, and teas. In addition to these specialty cakes, Is Sweet also serves coffee, tea, smoothies, iced tea, and honey toast, as well as an assortment of other desserts.