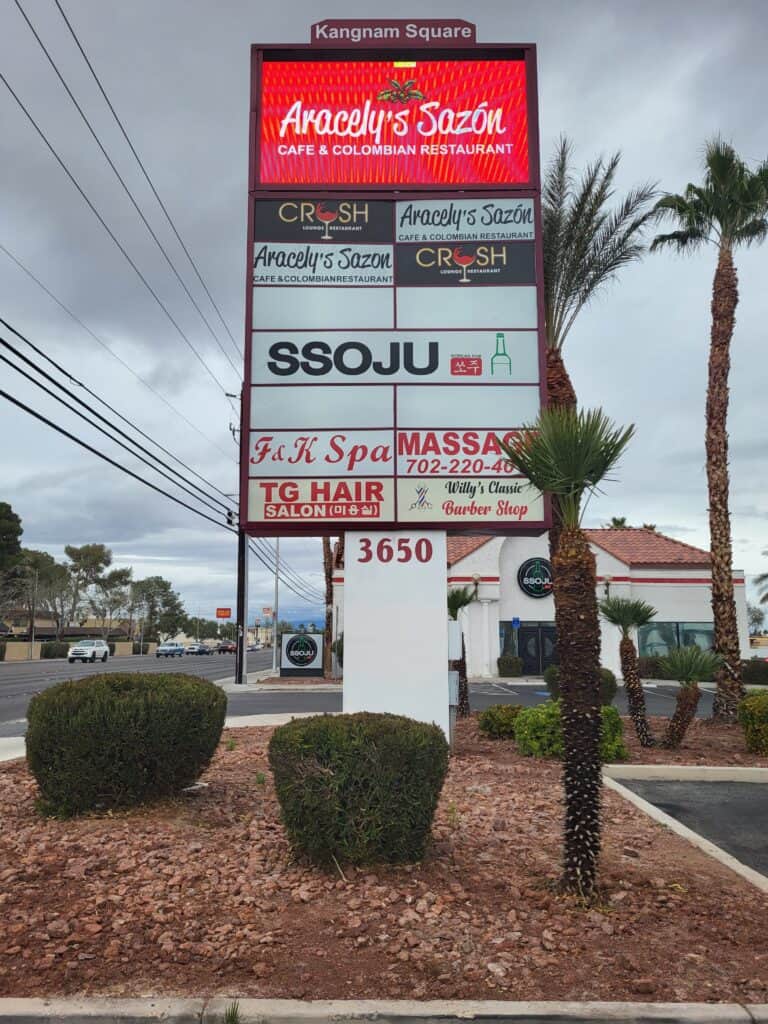 Kangnam Square:
Kangnam Square is a shopping area located on Jones Blvd in Las Vegas, situated on the western end of Chinatown. The strip mall features a variety of businesses, including a Korean pub, a Colombian restaurant, a Hookah lounge, a massage spa, a dance school, and a clothing consignment shop.
The Korean pub, or soju bar, offers a range of soju and Korean snacks and dishes. The Colombian restaurant serves authentic Colombian cuisine, such as bandeja paisa, empanadas, and arepas. The Hookah lounge provides a relaxing atmosphere where customers can smoke flavored tobacco through a water pipe. The massage spa offers various types of massages, including Swedish, deep tissue, and hot stone massages. The dance school provides classes for different types of dances, such as salsa, hip-hop, and ballroom dancing.
Finally, the clothing consignment shop sells secondhand clothing and accessories, including vintage and contemporary items. Overall, Kangnam Square provides a diverse range of businesses that cater to different interests and needs.